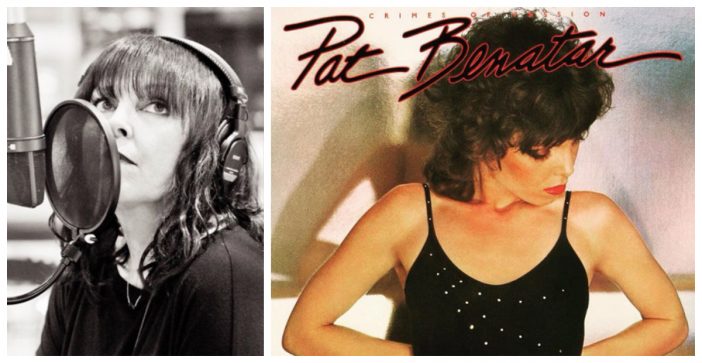 UPDATED 6/2/2021
Pat Benatar is everyone's favorite female pop rock icon of the 1980s. Most known for her hit single "Hit Me With Your Best Shot," she has two multi-platinum albums, five platinum albums, three gold albums, and 15 Billboard Top 40 singles.
Many fans have followed her journey and career path, but aren't aware of some lesser-known facts that make the singer that much cooler. Here are some interesting tidbits you probably never know about Pat Benatar!
1. She was discovered at an amateur night
View this post on Instagram
While performing at a comedy club in New York City, she was discovered by Terry Ellis with Chrysalis Records in 1977. This was pretty much her big break to any kind of stardom. Fittingly, the club was called Catch a Rising Star, and it certainly lived up to that name.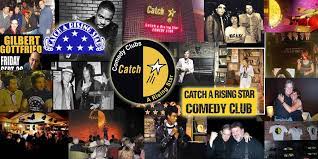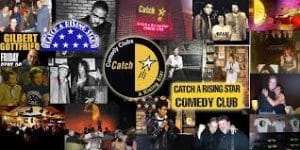 Then, the Cafe Figaro, located in Greenwich Village, set the stage for Benatar's memorable stage persona. That Halloween, she entered a contest hosted by that venue and dressed as a character from the 1953 film Cat-Women of the Moon. When she finished and went back to Catch a Rising Star for her performance there that night, she was still wearing the costume, thus planting the seed for some memorable wardrobe choices.
2. Her mother was an opera singer
View this post on Instagram
Her mother Mildred, nicknamed Millie, was a trained opera vocalist just like Pat Benatar. Millie's experience ignited a passion for music in her daughter and she even instilled her talent into Pat, who then went onto Julliard in NYC to study music.
View this post on Instagram
This has a bittersweet note to it, as Millie actually gave up her own promising career as an opera singer to better raise Pat and Andrew. Because of this sacrifice, Millie became better known as a beautician, but we remember the power her voice carried and respect all she did for her family.
3. She worked as a bank teller
View this post on Instagram
Pat married high school boyfriend Dennis Benatar in 1972. The couple moved to Virginia where Dennis was stationed in the army, and Pat worked as a bank teller for some time.
View this post on Instagram
During this time, Benatar fell into a routine she found monotonous as a teller and a housewife. Between the repetitive nature doing work she didn't find engaging, and how at-odds this lifestyle was from the grandeur she envisioned, she started getting chafed. This prompted her to join Coxon's Army, a cabaret band that rose to notable prominence. This success inspired her to move to New York and pursue her dream in earnest, where a rising star was caught.
4. She won Best Female Rock Vocals three years in a row
View this post on Instagram
This was one of the Grammy awards presented to several different nominees over the years. Benatar, however, won this award three years in a row, from 1980 to 1983. Well deserved!
In total, Pat Benatar has won a Grammy Award for Best Female Rock Vocal Performance, American Music Award for Favorite Female Artist Pop/Rock, People's Choice Award for Favorite Female Artist, and American Music Award for Favorite Pop/Rock Female Artist.
5. She was born "Patricia Andrzejewski"
View this post on Instagram
Her mother was Mildred "Millie" Knapp, born in 1928, and her father was Andrzej "Andrew" Andrzejewski, born in 1926. Her mother was of English, Irish, and German ancestry while her father was of Polish descent.
She took on the last name "Benatar" after her first marriage, and it really just stuck with her. However, she was originally born with the name Patricia Andrzejewski. I think we can all agree Pat Benatar suits her the best!
6. She loved boats and being on the ocean
View this post on Instagram
Benatar grew up along the South Shore of Long Island and would go for outings on her friends' clam boats. She was an accessory to a crash in one of these boats and it had to be towed back to shore. Oops!
Thankfully, the Coast Guard was able to help, but only after the damage was done.
7. She created the first music video ever with dialogue
View this post on Instagram
One of her most popular singles, "Love is a Battlefield," had the first music video ever to feature dialogue. It was the first-ever music video integrated with actual spoken words. "Love is a Battlefield" went on to rank at number 30 in VH1's list of 100 Greatest Songs of the '80s. It sold over a million records. With the song so solidified in our cultural zeitgeist as is, it's hard to imagine it as a slower ballad, but that's exactly what Holly Knight and Mike Chapman imagined for the song initially before experimenting with drum beats and the actual band playing the music.
Were you surprised by any of these Pat Benatar facts? Be sure to share this with your friends and family if you were!
"Love Is A Battlefield"
"Hit Me With Your Best Shot" – LIVE PERFORMANCE
RELATED: Roadtrippin' With The 50 Greatest Songs For A Drive (THE MIXTAPE WE ALL NEED)