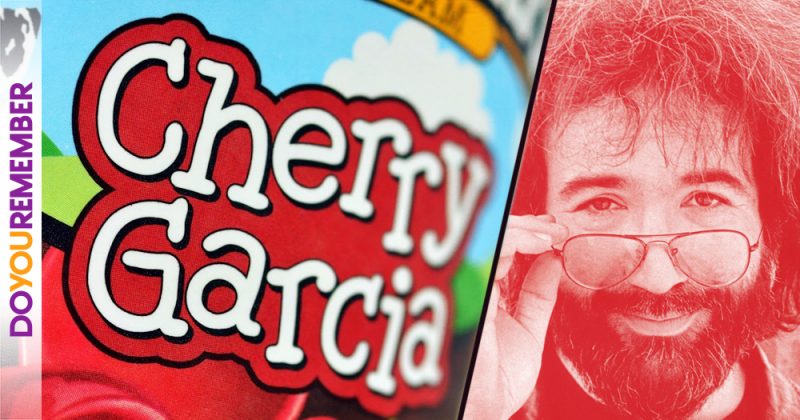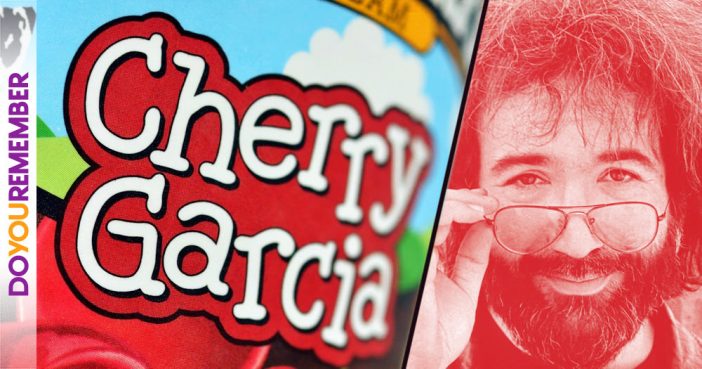 Alec Baldwin: Schweddy Balls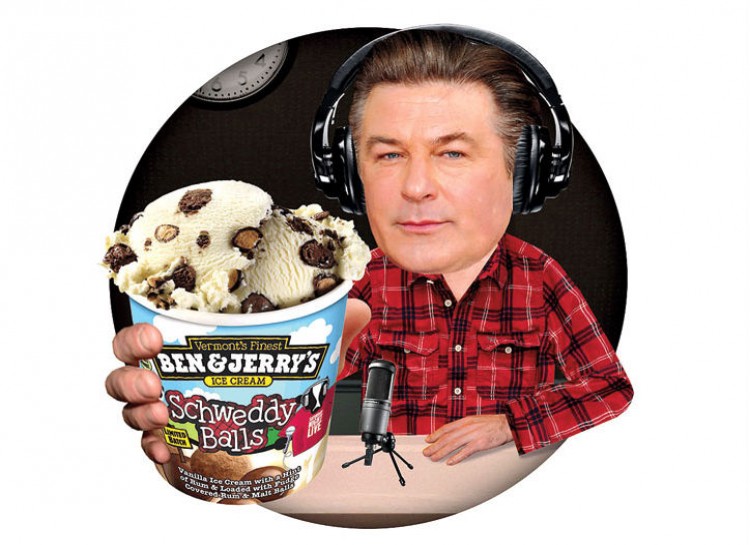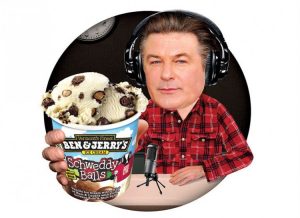 Based on a classic '90s sketch on Saturday Night Live, fans were thrilled when this flavor, which overloaded vanilla ice cream with both fudge-covered rum balls and milk chocolate malt balls, briefly hit the market in 2011.
Protectors of morality protested, claiming such a name should not be seen in a public store, but, true to form, SNL came back with a zinger, saying B&J's next flavor would be "Go Fudge Yourself."
Dave Matthews Band: Dave Matthews Band's Magic Brownies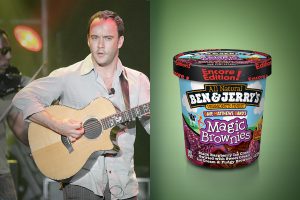 Brownies, sweet-cream ice cream and swirls of black raspberries made up this sinfully good batch of deliciousness, which marked the third time the group hooked up with Ben & Jerry's.
Phish: Phish Food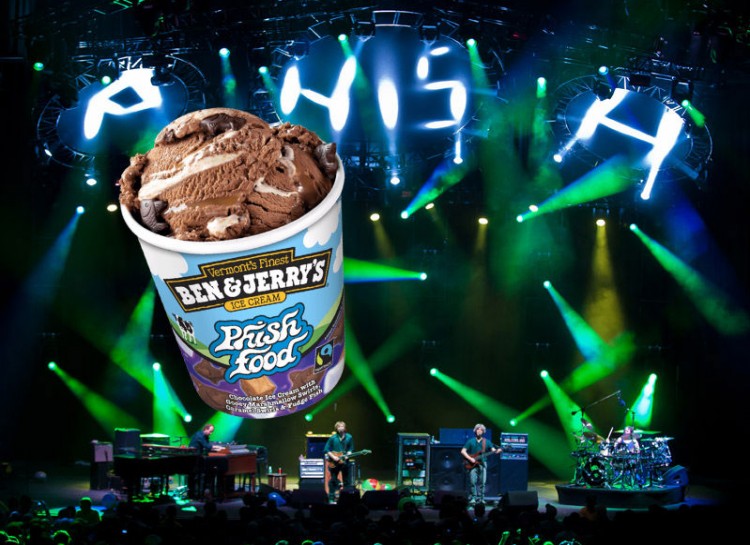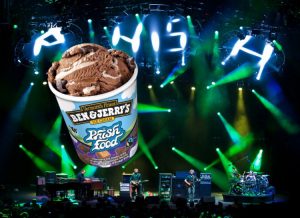 A chocolate-based psychedelic treat with gooey marshmallow, caramel and fudge-shaped fish was created in homage to the cult rock band that hails from Vermont, home to Ben & Jerry's creators Ben Cohen and Jerry Greenfield.
Queen: Bohemian Raspberry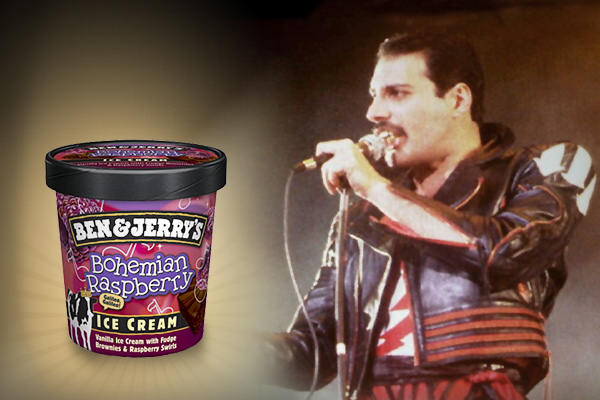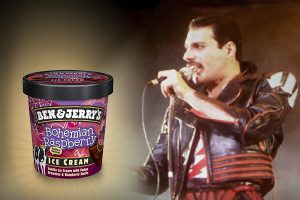 Available only in the U.K., this vanilla-based treat full of fudge brownies and raspberry swirls is a tribute to the legendary rock band.
The packaging even features the Ben & Jerry's cow mooing the song lyrics, "Galileo! Galileo!"
Bernie Sanders: Bernie's Yearning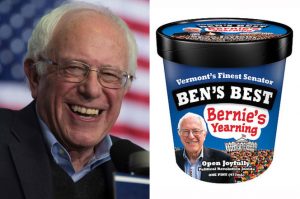 Bernie's Yearning is a new ice-cream flavor from Ben & Jerry's Ben Cohen, created in support of Bernie Sanders, the Vermont senator who is running for president this year. And although Ben's new flavor has nothing to do with either Ben & Jerry's ice cream, nor Sanders's campaign, one look at the packaging tells you where it comes from.
The entire top of this pint is covered with a thick disc of solid chocolate. Underneath is plain mint ice cream. The chocolate disc represents the huge majority of economic gains that gone to the top 1 percent since the end of the recession. Beneath it, the rest of us.
What flavors are we missing? And what's your favorite? Let us know in the comment section below!
RELATED: You Can Now Buy A Reese's Ice Cream Cake From Walmart