Nineteen Eighty Seven, Vermont ice cream institution Ben & Jerry's introduced the world to Cherry Garcia, its cherry-and-chocolate masterpiece inspired by legendary Grateful Dead front man Jerry Garcia. Since then, many other celebrities have been immortalized by this popular brand. Here are some of DYR's favorites: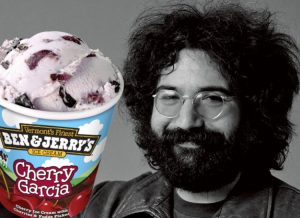 John Lennon: Imagine Whirled Peace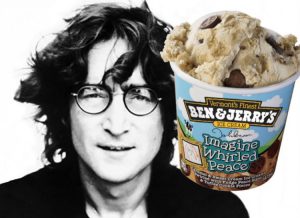 Former Beatle Lennon was never one to promote or endorse products, but we wager he would have been onboard with the delicious combination of toffee cookies and fudge peace signs that made up the creation he inspired.