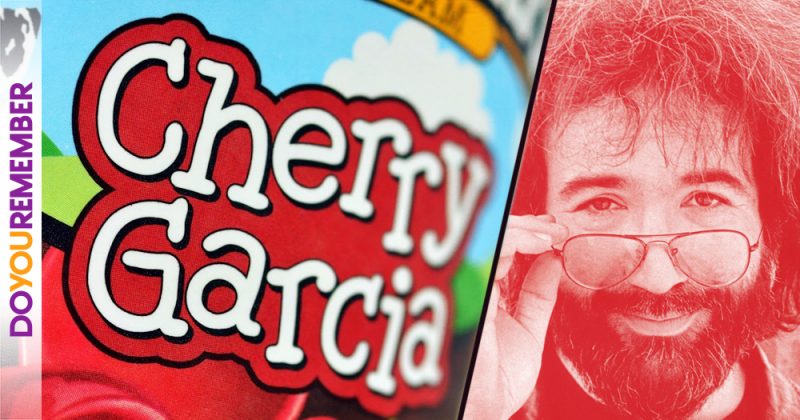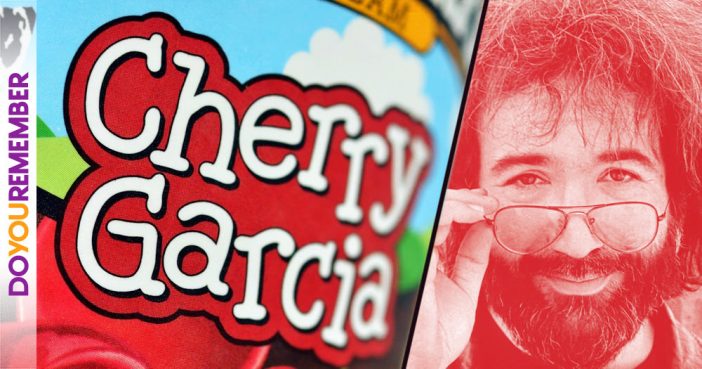 Nineteen Eighty Seven, Vermont ice cream institution Ben & Jerry's introduced the world to Cherry Garcia, its cherry-and-chocolate masterpiece inspired by legendary Grateful Dead front man Jerry Garcia.
Since then, many other celebrities have been immortalized by this popular brand. Here are some of DYR's favorites:
Jerry Garcia's Infamous Cherry Garcia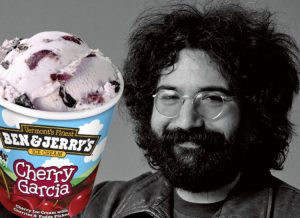 Probably the most iconic celebrity-inspired flavor of Ben & Jerry's, it's also my personal favorite. If you haven't tried this one, make a point to.
John Lennon: Imagine Whirled Peace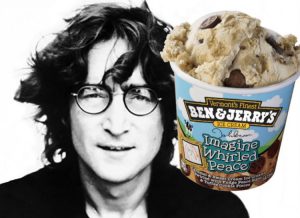 Former Beatle Lennon was never one to promote or endorse products, but we wager he would have been onboard with the delicious combination of toffee cookies and fudge peace signs that made up the creation he inspired.
Elton John: Goodbye Yellow Brickle Road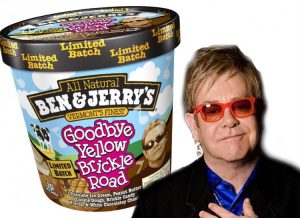 Described as "an outrageous symphony of decadent chocolate ice cream, peanut butter cookie dough, butter brickle and white chocolate chunks," this tasty treat appeared for one week in 2008, with proceeds going to Elton's AIDS Foundation.
Tina Fey: Liz Lemon Greek Frozen Yogurt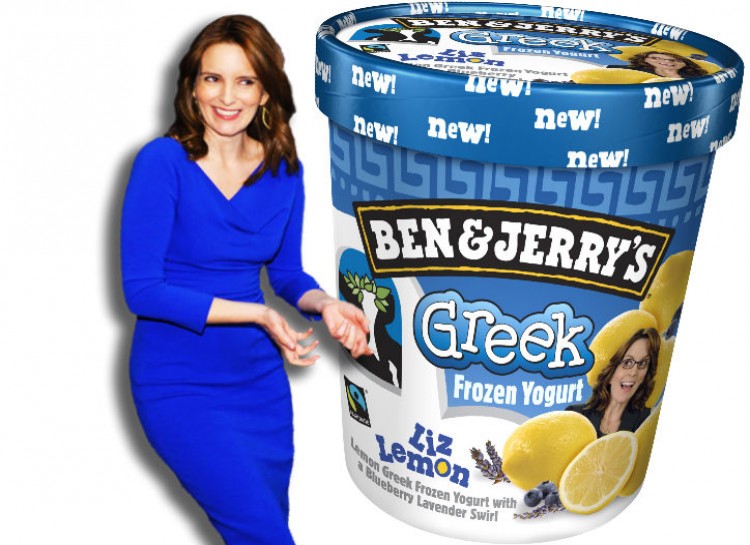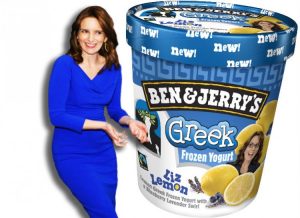 Paying homage to Tina Fey's character during the final season of her hit series, 30 Rock, Liz Lemon infused lemon and blueberry into a Greek frozen yogurt.
The combination may seem a bit wacky, but then again, so was its inspiration.
Stephen Colbert: Americone Dream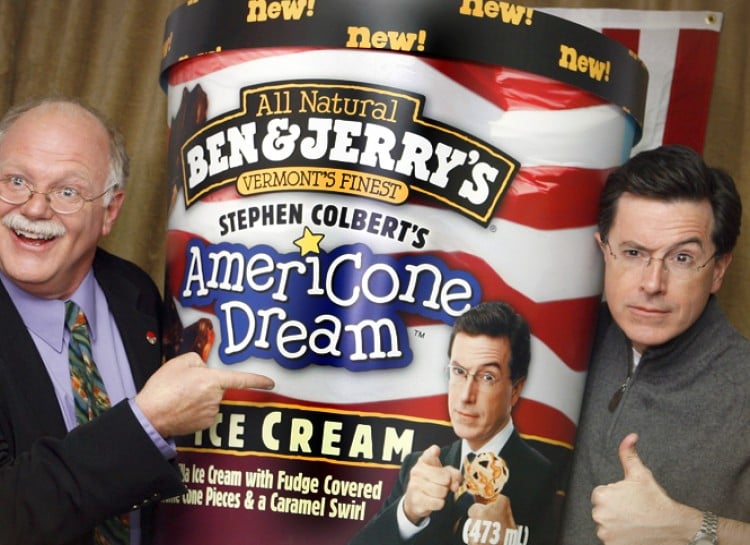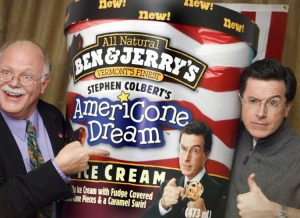 According to political satirist Stephen Colbert, a mixture of vanilla ice cream with fudge-covered waffle cone pieces and a caramel swirl was all that was required to "bring some balance back to the freezer case."
Willie Nelson: Willie Nelson's Country Peach Cobbler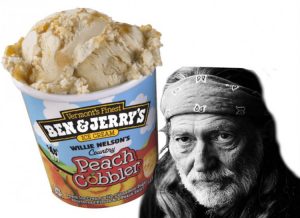 Country music legend Willie Nelson's infatuation with peach ice cream and cinnamon-sugar shortbread cookies made for some pint-sized Southern-style goodness that he thought would be a "groovy" idea for all to enjoy.
Jimmy Fallon: Late Night Snack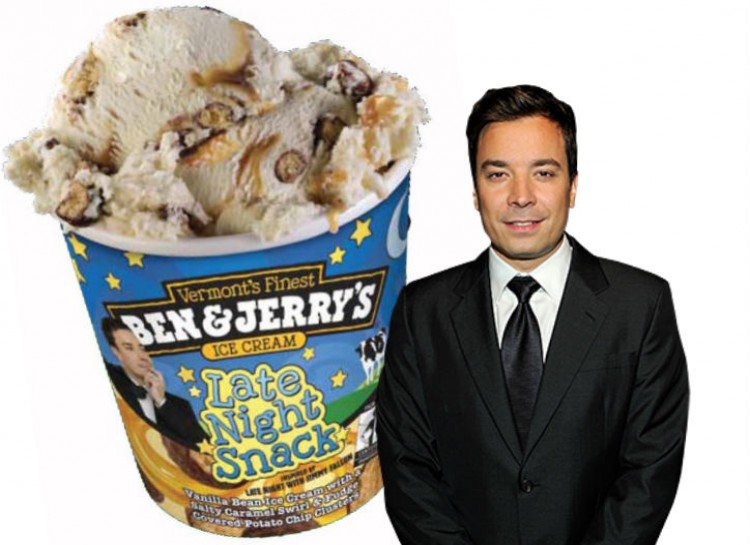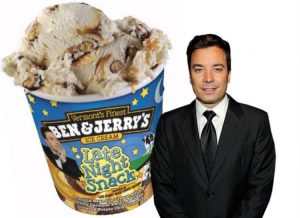 In honor of the two-year anniversary of Late Night With Jimmy Fallon, Ben & Jerry's introduced a concoction of vanilla-bean ice cream with salty caramel swirl and fudge-covered potato chip clusters.
A must for the munchies crowd.