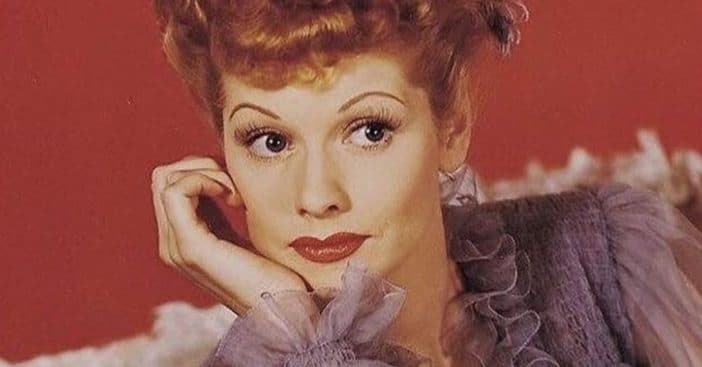 A lot of celebrities have scandalous pasts, and Lucille Ball is no stranger to that. Darwin Porter and Danforth Price produced a new book together called Lucille Ball & Desi Arnaz: They Weren't Lucy & Ricky Ricardo, where they talk about Ball and Desi Arnaz's end of marriage, documenting their careers, hardships, and all the many lovers in between. Volume II of the book is slated for a release later this year.
The book details how while auditioning for roles in Times Square, she would partake in nude modeling and even turn the occasional trick (i.e. prostitution). She would eat the leftover food left by diners in local cafes and would even bring a bag with a plastic liner on it so she could take home some half-eaten steaks.
Lucille Ball and her scandalous past
After receiving some acting roles on top of her modeling gigs, she received advice from Lela Rogers, mother of her good friend Ginger Rogers. "If you want to be a star within two years, get auditioned on the casting couch," Lela told her. "That's the advice I gave my own daughter."
RELATED: Nicole Kidman Talks What It's Like To Portray The Legendary Lucille Ball
The book gets into nitty-gritty details on Columbia Pictures head Harry Cohn, who was known to be "ruthless, self-centered, and mean-spirited." Additionally, every female under contract with him allegedly had to "submit to him sexually." "I've resisted so far, but other gals like Joan Crawford did all right," Ball told a friend once. "At a party one night, I heard her tell some people that the casting couch was better than the cold hard floor."
View this post on Instagram
It was after sleeping with Cohn that Ball began to get cast in more films. Despite this, her career still evolved very slowly because many casting directors did not see her as a sex symbol and also said she had "no talent" for acting. It was after she wanted to set herself apart from the usual blonde bombshells of Hollywood that she dyed her hair red and everything changed, and many argue that this was a major turning point for Ball's career.
It doesn't take away from her past, though – a past of sex, danger, and hardship.