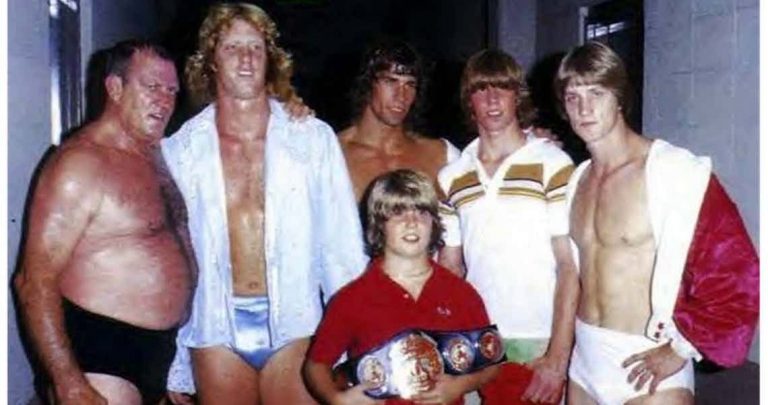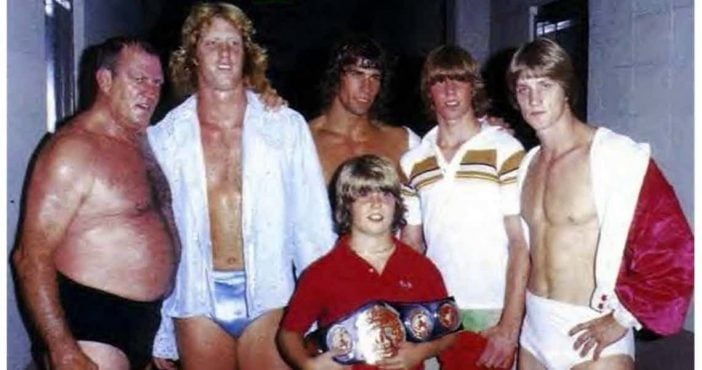 As one of the most infamous families in all of professional wrestling, the Von Erich brothers made names for themselves in the 1980s one brother, Kerry Von Erich even winning a WWE title, but death began to follow each brother like a shadow. The occasional death in the wrestling community isn't unusual, but the story of the Von Erich family is unlike any other in wrestling history. Tragedy waited around each corner for this family, and despite their talents in the ring, personal demons from mounting pressure and drug abuse led to the demise of what could have been wrestling's most dominant family. Theirs is a story that couldn't have been written by even the most talented authors.
Born to father Fritz Von Erich, the 6 boys that he raised all had lives that seemed filled with tragedy. Beginning with their first son, it seemed that no Von Erich son was safe from living a short life on this earth, and each passing death of a Von Erich brother left holes in the wrestling community. They found success in their father's wrestling promotion, and even when they performed in other promotions, they were met with great acclaim and fanfare. They helped redefine wrestling by implementing their unique take on the profession, and their contributions to the sport can be felt to this very day. If you are unfamiliar with this family, then get ready to learn some truly tragic facts about the Von Erichs. They were set to take over the wrestling world, and instead, traveled a road that led to death and devastation.
1

.

 Jack Jr. Drowned When He Was 6
To better understand the death of the Von Erich brothers, you would need to take a look back to the family's first brush with loss. Back in 1959, the first child born to Fritz Von Erich tragically drowned when he was only 6 years old. According to reports, Jack was playing outside when he came into contact with a wire that was attached to an electric fence. The wire electrocuted the young boy, and he fell into a puddle. From there, he tragically drowned. This occurred nearly 6 months before Jack's 7th birthday.
Losing a family member is always difficult to deal with, but losing a young child has to carry an immense amount of pain with it. At the time of Jack's death, only 2 other Von Erich brothers were alive, and the oldest wasn't even 2 when his brother died. They were too young to remember the tragic passing of their brother.
2

.

 David Was Set To Win The NWA World Title From Ric Flair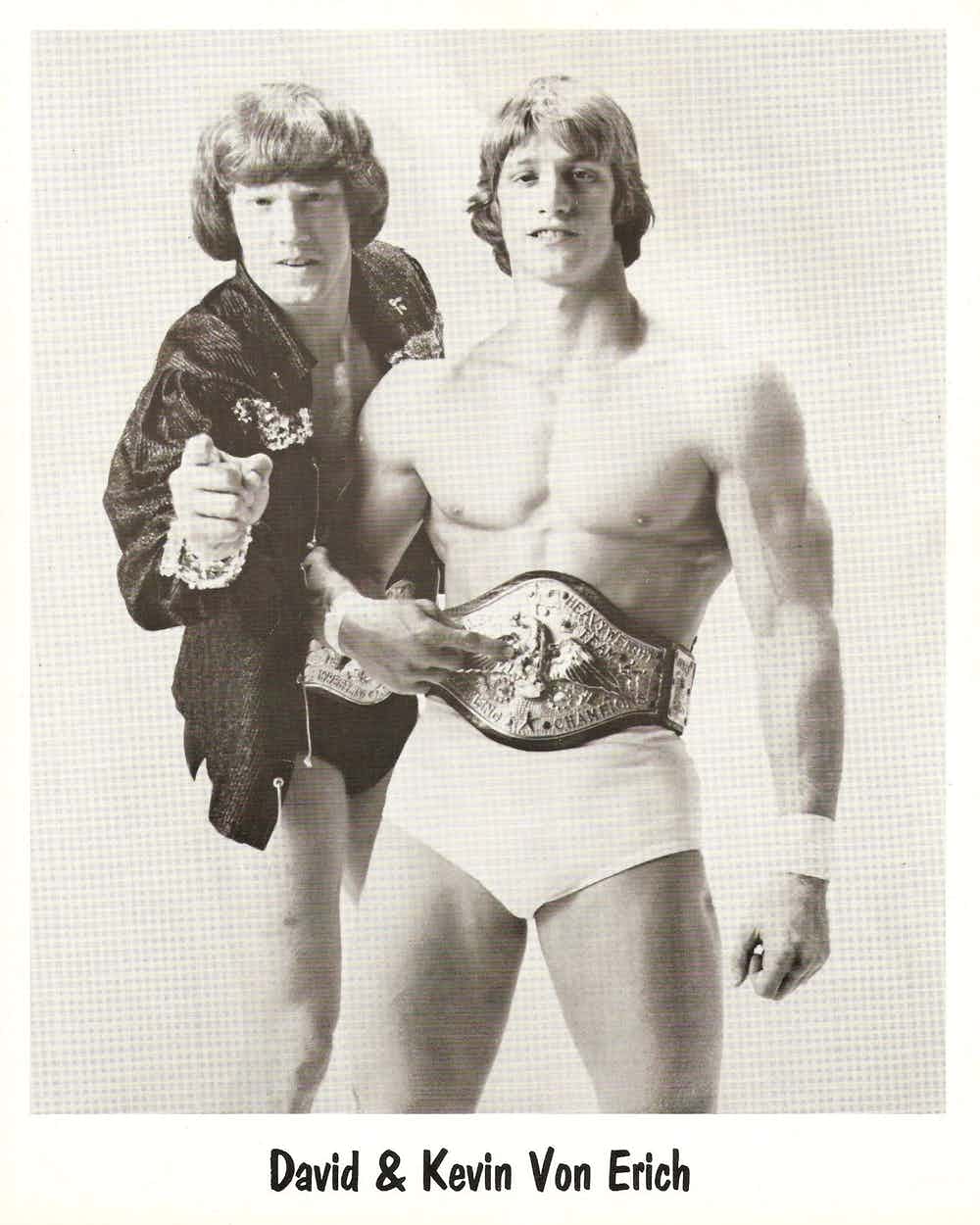 "The Yellow Rose of Texas" was the third Von Erich son born to father Fritz, and he was considered the best all-around wrestler of the family. He was brilliant in the ring, and was exceptional on the microphone as well. Von Erich had competed in the top wrestling promotions in the country, and had competed against Ric Flair on a number of occasions. Before his death, David had begun to compete in Japan, though he was planning to return to the United States to continue his wrestling career in his native land. He was so talented and was such a highly-regarded performer that he was set to win the prestigious NWA World Title from The Nature Boy himself.
To be the man, you need to beat the man, and in the 1980s, David Von Erich was all set to be the man in the NWA. It was perhaps the premiere wrestling organization in the United States, and a Von Erich was all set to rule it with an iron fist.
3

.

 David May Have Died From An Overdose While In Japan
Sadly, David Von Erich would never get to defeat Ric Flair in the NWA, and he would tragically pass away while competing in Japan. There are several schools of thought about what actually happened to David Von Erich, though the official report states that it was acute enteritis. However, many people believe that David died of a drug overdose, and that his friend and fellow wrestler Bruiser Brody got rid of the evidence. Regardless of the actual circumstances, David Von Erich's death left a major hole in the wrestling community, and it kicked off a string of tragedies that would plague the Von Erich brothers throughout the next decade.
David Von Erich left behind a wife and a daughter from a previous marriage. The Yellow Rose Of Texas was only 25 years old when he tragically passed away in Japan. In a tribute to David, his younger brother Kerry Von Erich would take his place in the NWA and defeat Ric Flair for the world title.