The iconic pancake house that we all know and love, IHOP, is undergoing a massive name change. No, this isn't a drill.
The establishment spilled the beans themselves, making the announcement via Twitter on June 4. They revealed that the new name of their establishment is going to be "IHOb."
For 60 pancakin' years, we've been IHOP. Now, we're flippin' our name to IHOb. Find out what it could b on 6.11.18. #IHOb pic.twitter.com/evSxKV3QmT

— IHOP (@IHOP) June 4, 2018
While IHOP hasn't spilled any news yet in regards to wha the "b" will stand for, many are assuming it stands for "breakfast." Many speculated that this was actually a PR stunt to hype up interest for the breakfast chain. An IHOP spokesperson confirmed with New York Post that the tweet was 100% serious.
https://www.instagram.com/p/Bc7Yclwno0p/?taken-by=ihop
They did assure someone on Twitter that their famous, delicious pancakes will still be there, regardless of the name change. Phew!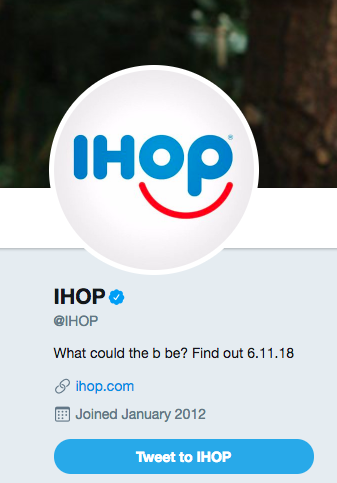 Not only did they tweet the announcement, they also put it in their twitter bio for all to see. They have been responding to many speculators on Twitter about the possibilities of "b." Have any guesses? You may want to visit IHOP's Twitter and let them know!
https://www.instagram.com/p/BdQOj1dHDwe/?taken-by=ihop
They also conducted a Twitter poll that would allow people to guess what the "b" stood for. The available options were biscuits, bacon, butternut squash, and barnacles. The public doesn't know whether or not to take this seriously, but the IHOP social media team is definitely getting a kick out of it.

Despite all the hype and jokes coming out of the announcement, the public should be expecting a proper announcement of "b" on June 11. Until then, the social media team is going to be having fun on their Twitter account if you want to join in the fun in the interim.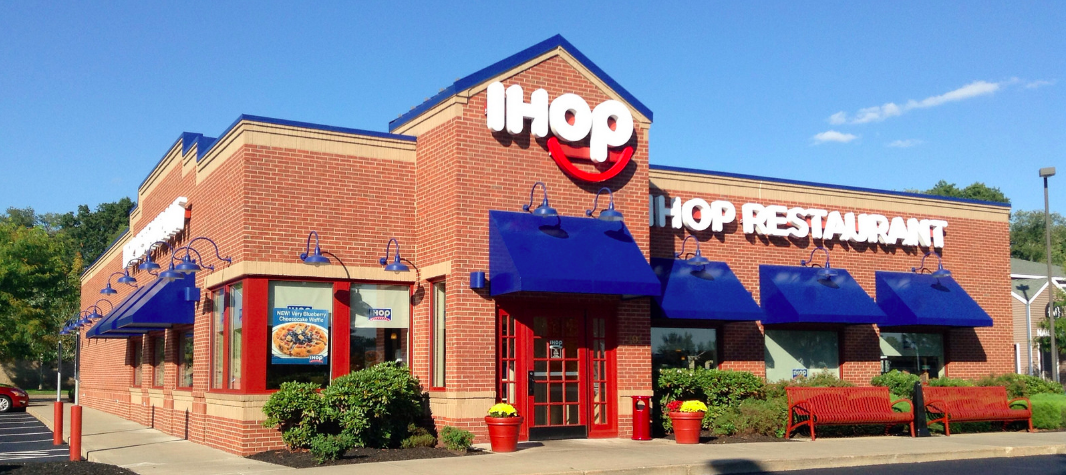 What do you think about the new IHOP name change? Be sure to stay glued to their Twitter for the official announcement, and share this with your friends so they're in the know, too!