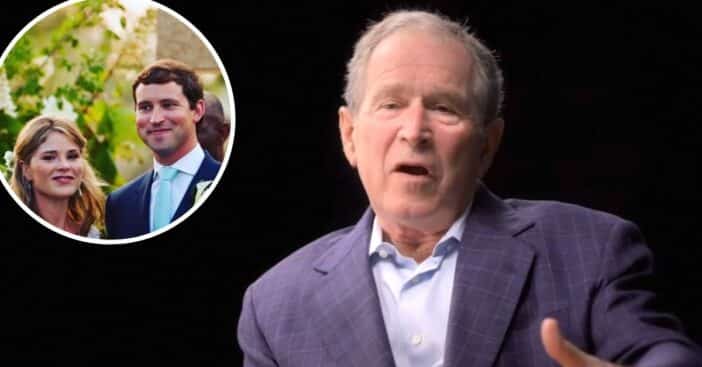 Jenna Bush Hager got married in 2008 to Henry Hager at a beautiful lakeside Texas venue. At the time, Jenna's father, George W. Bush was the president, so her wedding was a big deal in the United States. The wedding went off without a hitch but Jenna now revealed that her father actually wanted her to elope!
When talking to TODAY co-host Hoda Kotb about Kourtney Kardashian and Travis Barker's elopement in Las Vegas, Jenna's wedding came up. She joked that her dad wanted them to elope but ended up having a lot of fun at her wedding.
Jenna Bush Hager revealed that her dad wanted her to elope
View this post on Instagram
Back in the day, President Bush confirmed Jenna's story. In 2008, he said, "I'm convinced that she loves the guy and he loves her. Only advice I had was: Are you sure you don't want to elope?" He later said he wasn't that serious about it and just thought they could save some of the trouble by eloping. Weddings can be very stressful and expensive, depending on what the couple wants to do.
However, Jenna added that her dad probably wouldn't have wanted her to elope to Las Vegas like Kourtney and Travis. After Jenna's nuptials, President Bush said, "The wedding was spectacular. It's all we could have hoped for. It was just a special day and a wonderful day, and we're mighty blessed." It sounds like things worked out perfectly after all! Now Jenna and Henry share three beautiful children.
View this post on Instagram

If you're married, tell us, did you elope or have a more traditional wedding ceremony and reception?