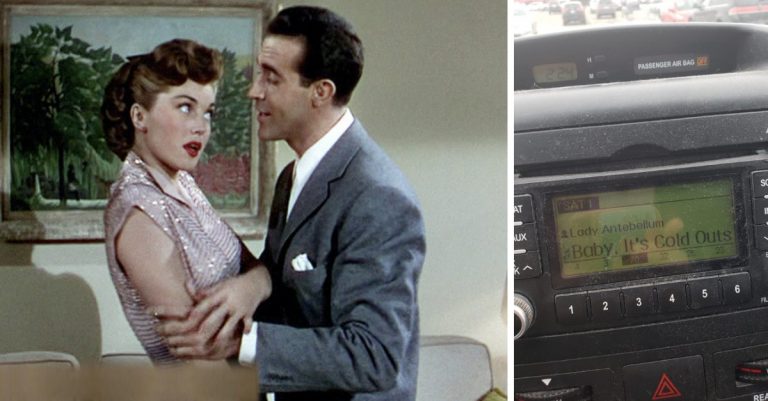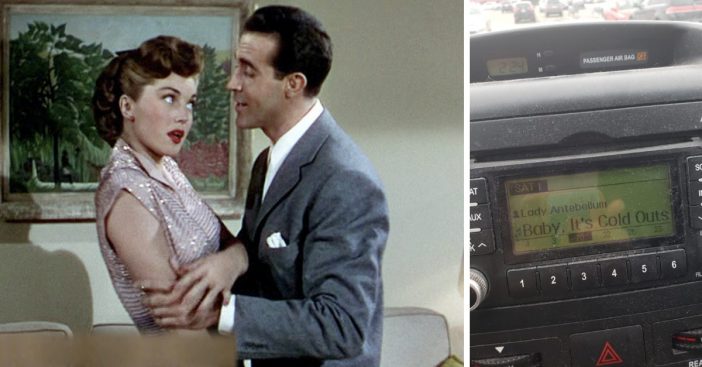 A radio station has officially stopped the airing of the classic Christmas tune "Baby, It's Cold Outside" due to the onset of the #MeToo movement. The radio station, WDOK Christmas 102.1, has stated that as a result of their viewers' opinions, they have banned the song from being played due to the lyrics being too inappropriate.
The song was originally written in the 1940s as a call-and-response tune. In the song, a woman tries to leave a man's house as he tries to persuade her to stay longer. The station's mid-day host Desiray said that the Christmas lineup of songs is generally decided by their viewers.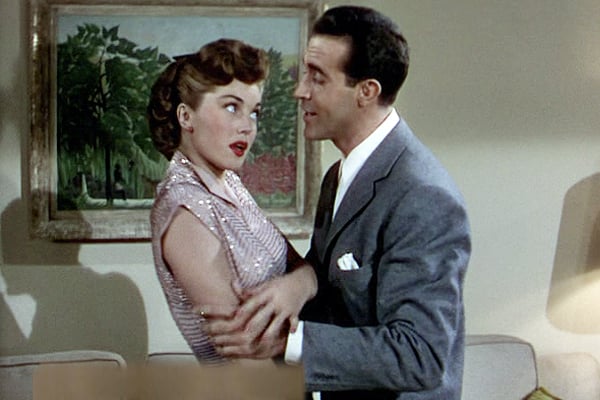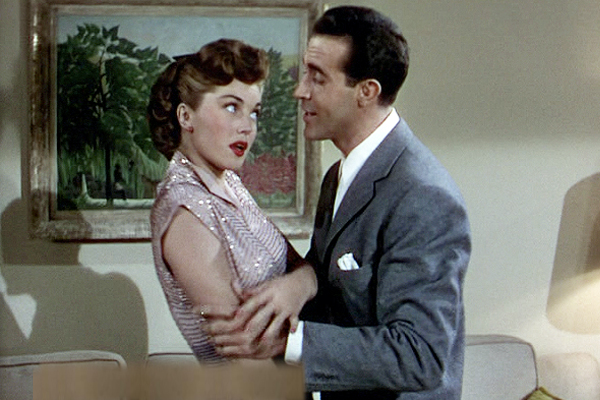 The station apparently posted a poll about the song, asking listeners about what they think of the song being aired on the radio. A majority of responders actually voted in favor of the song being played, despite what they originally said about their viewers deciding that it should be banned.
As of Friday, November 30th, the post had 95% of people respond in favor of the song and a mere 5% responded saying that the song was too inappropriate to be played.
https://www.facebook.com/star102/posts/10156546787380590
What are other people saying?
A lot of people are upset at the decision to ban the classic song from being played on their radio station. Some are upset that the radio station even posted the poll on their Facebook page at all.

Most people are just upset that the radio station is politicizing the classic 1940s song. We recently reported that HuffPost claimed Rudolph the Red-Nosed Reindeer was problematic, and people are generally just fed up with all of it.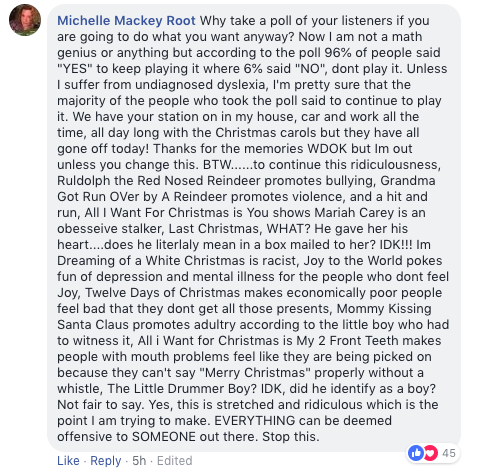 One Facebook commenter ranted on the original post, claiming that these "PC channels" are ruining classic Christmas movies and songs by claiming they are problematic in some way. This person also said that they will stop listening to the radio station unless they change their protocol.


Another commenter questioned the results of the poll in correlation with the radio host stating that it was "based on the viewer's opinions." It appears that the poll results don't match up with that statement.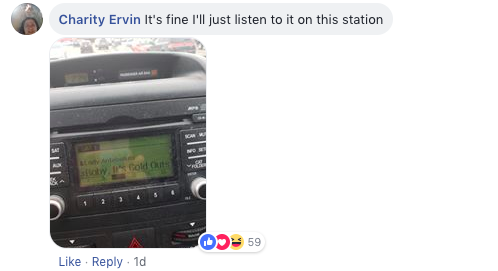 Another former listener posted a picture listening to "Baby, It's Cold Outside" on a competitor radio station.
It appears that a majority of people are just really upset with the removal of classic songs and disapproval of movies that were made in a different era. They may be misunderstood in today's world, but many believe that the classics should just not be touched.
Please SHARE this article if you love the song "Baby, It's Cold Outside."
Check out the video below of Dean Martin singing 'Baby, It's Cold Outside'.