On Friday, July 31, 1964, Jim Reeves and his business partner and manager Dean Manuel (also the pianist of Reeves' backing group, the Blue Boys) left Batesville, Arkansas, en route to Nashville in a single-engine Beechcraft Debonair aircraft, with Reeves at the controls. The two had secured a deal on some real estate (Reeves had also unsuccessfully tried to buy property from the LaGrone family in Deadwood, Texas, north of his birthplace of Galloway).
While flying over Brentwood, Tennessee, they encountered a violent thunderstorm. the small airplane had become caught in the storm Reeves ran into the heavy rain at 4:51 p.m. and crashed only a minute later, at 4:52 p.m.
Jim Reeves in 1963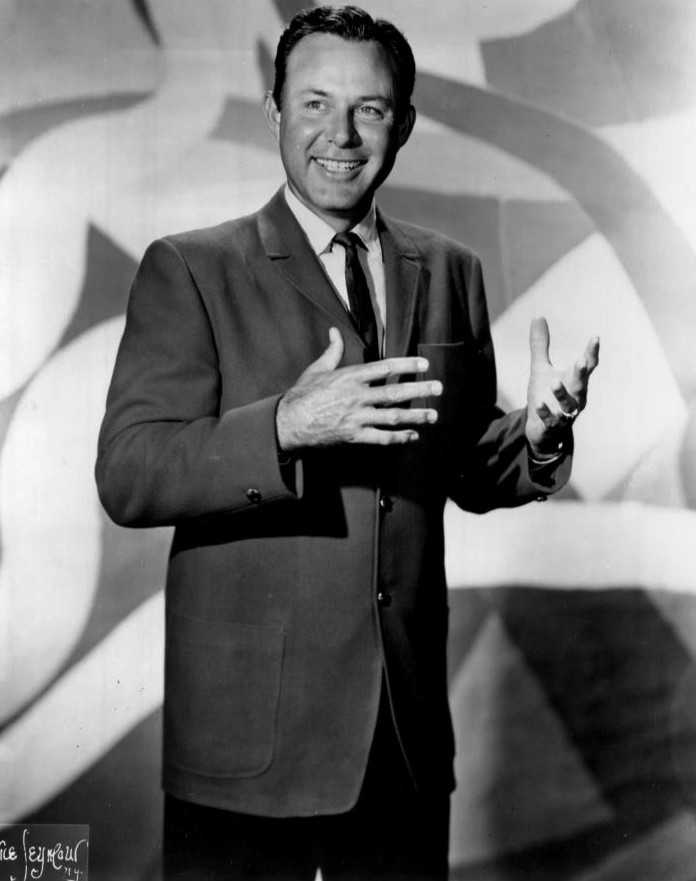 When the wreckage was found some 42 hours later, it was discovered the airplane's engine and nose were buried in the ground due to the impact of the crash. The crash site was in a wooded area north-northeast of Brentwood approximately at the junction of Baxter Lane and Franklin Pike Circle, just east of Interstate 65, and southwest of Nashville International Airport where Reeves planned to land. Coincidentally, both Reeves and Randy Hughes, the pilot of Patsy Cline's ill-fated airplane, were trained by the same instructor
On the morning of August 2, 1964, after an intense search by several parties (which included several personal friends of Reeves including Ernest Tubb and Marty Robbins) the bodies of the singer and Dean Manuel were found in the wreckage of the aircraft and, at 1:00 p.m. local time, radio stations across the United States began to announce Reeves' death formally. Thousands of people traveled to pay their last respects at his funeral two days later. The coffin, draped in flowers from fans, was driven through the streets of Nashville and then to Reeves' final resting place near Carthage, Texas.
(source)
"He'll Have To Go"
Put your sweet lips a little closer to the phone
Let's pretend that we're together, all alone
I'll tell the man to turn the jukebox way down low
And you can tell your friend there with you he'll have to go
Whisper to me, tell me do you love me true
Or is he holding you the way I do?
Tho' love is blind, make up your mind, I've got to know
Should I hang up, or will you tell him he'll have to go?
You can't say the words I want to hear
While you're with another man
Do you want me, answer yes or no
Darling, I will understand
Put your sweet lips a little closer to the phone
Let's pretend that we're together, all alone
I'll tell the man to turn the jukebox way down low
And you can tell your friend there with you he'll have to go