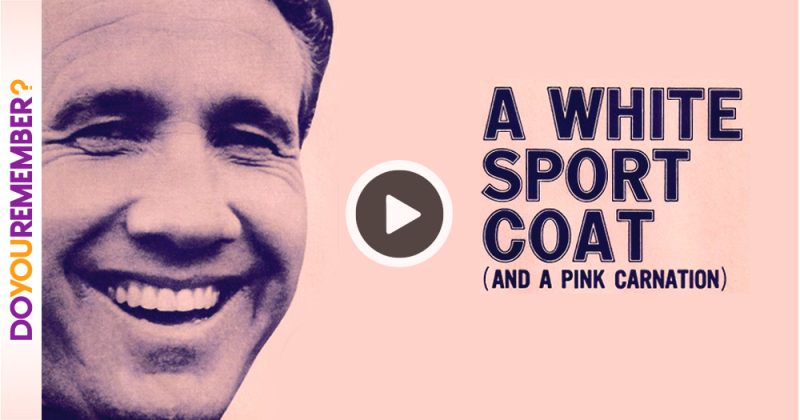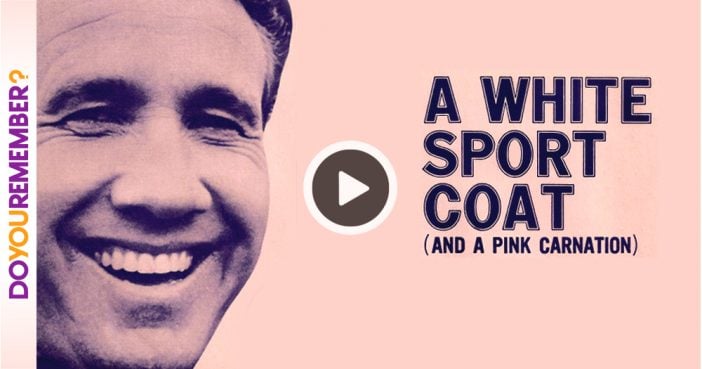 A White Sport Coat (and a Pink Carnation)" was a 1957 rock and roll song with words and music both written by Marty Robbins. It was recorded January 25, 1957 and released on the Columbia Records label March 4, 1957.[The arranger and recording session conductor was Ray Conniff, an in-house conductor/arranger at Columbia. Robbins had demanded to have Conniff in charge of the song after his earlier hit, 'Singing the Blues', had been quickly eclipsed by the Guy Mitchell version scored & conducted by Conniff in October, 1956.
Robbins recalled writing the song in about 20 minutes while being driven in a car.  He is said to have had the inspiration for the song while driving from a motel to a venue in Ohio where he was due to perform that evening. During the course of the journey, he passed a high school, where the students were dressed ready for their prom.
The song reached number one on the U.S. country chart becoming Marty Robbins' third number one  the song reached number two on the Billboard pop chart in the U.S. and #1 in the Australian music charts in 1957. A version by Johnny Desmond got some play also, peaking at #62 on the US pop charts.
(source en.wikipedia.org)
Lyrics
A white sports coat and a pink carnation
I'm all dressed up for the dance
A white sports coat and a pink carnation
I'm all alone in romance
Once you told me long ago
To the prom with me you'd go
Now you've changed your mind, it seems
Someone else will hold my dreams
A white sports coat and a pink carnation
I'm in a blue, blue mood
I'm all dressed up for the dance
I'm all alone in romance
Once you told me long ago
To the prom with me you'd go
Now you've changed your mind it seems
Someone else will hold my dreams
A white sports coat and a pink carnation
I'm in a blue, blue mood
Written by Martin Robinson • Copyright © BMG Rights Management US, LLC