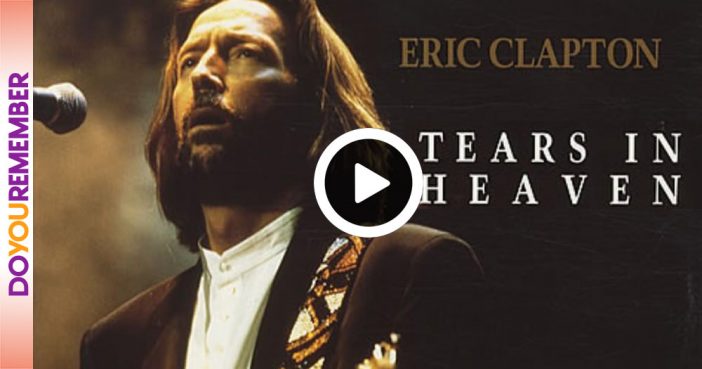 Clapton wrote this about his four-year-old son Conor, who died when he fell out of a 53rd floor window in the apartment where his mother was staying in New York City. Clapton had one other child at the time: His daughter Ruth was born in 1987, the year after Conor was born.
Clapton wrote about this song in his 2007 autobiography: "The most powerful of the new songs was 'Tears in Heaven.' Musically, I had always been haunted by Jimmy Cliff's song 'Many Rivers to Cross' and wanted to borrow from that chord progression, but essentially I wrote this one to ask the question I had been asking myself ever since my grandfather had died. Will we really meet again? It's difficult to talk about these songs in depth, that's why they're songs. Their birth and development is what kept me alive through the darkest period of my life. When I try to take myself back to that time, to recall the terrible numbness that I lived in, I recoil in fear. I never want to go through anything like that again. Originally, these songs were never meant for publication or public consumption; they were just what I did to stop from going mad. I played them to myself, over and over, constantly changing or refining them, until they were part of my being."
(source songfacts.com)
"Tears In Heaven"
Would you know my name
If I saw you in heaven?
Would it be the same
If I saw you in heaven?I must be strong
And carry on
'Cause I know I don't belong
Here in heavenWould you hold my hand
If I saw you in heaven?
Would you help me stand
If I saw you in heaven?
I'll find my way
Through night and day
'Cause I know I just can't stay
Here in heaven
Time can bring you down
Time can bend your knees
Time can break your heart
Have you begging please, begging please
Beyond the door
There's peace I'm sure
And I know there'll be no more
Tears in heaven
Would you know my name
If I saw you in heaven?
Would you be the same
If I saw you in heaven?
I must be strong
And carry on
'Cause I know I don't belong
Here in heaven
lyrics by azlyrics.com