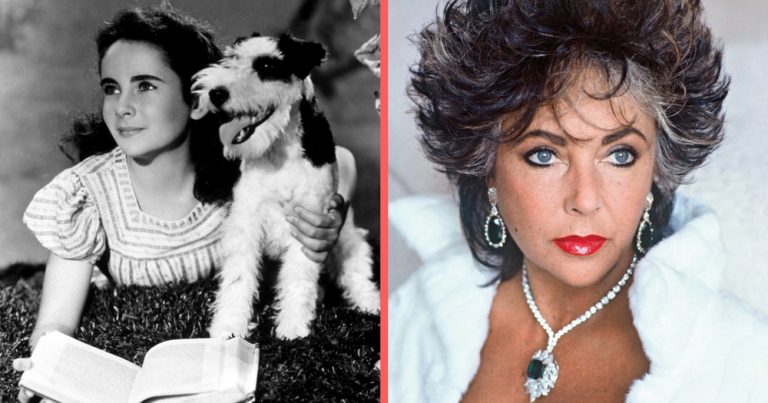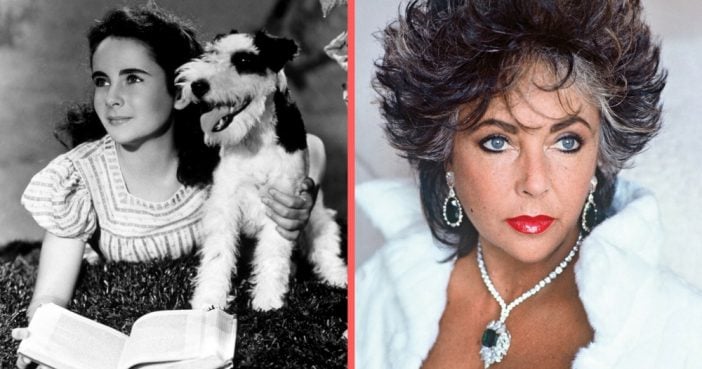 6. She Was a Dame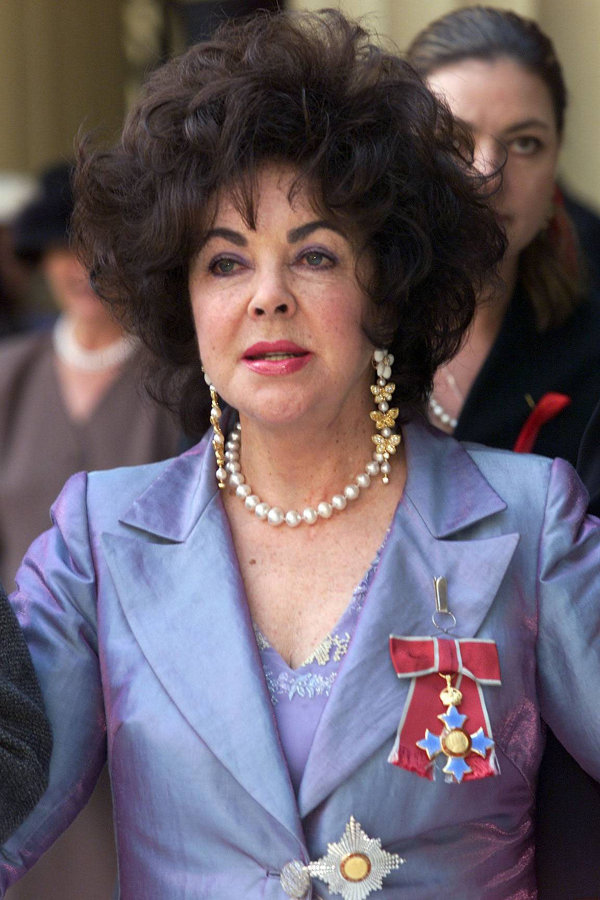 With all the acting success, lavish life with a huge amount of jewelry, love, and glamour, Elizabeth was awarded Dame Commander of the Order of the British Empire by Queen Elizabeth II in 2000. Taylor has also a street named after her in Iowa City. She was one of the stars that inspired Andy Warhol, so he made a painting in her honor "The Man in Her Life" which was sold at Christie's Action for $23.7 million in 2007.
7. She Had Her First Contract When She Was 9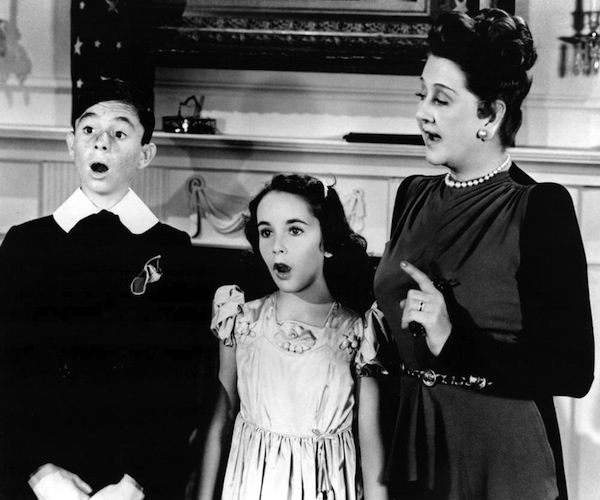 If you were wondering how did this actress live up so many things during her lifetime, it is probably because she entered the world of Hollywood at a very young age. Elizabeth had her first contract when she was just a little girl of nine years old. She first auctioned for MGM and Universal Pictures and was offered a contract between the two. She went for Universal Pictures, but ended the contract within a year and started working for the MGM. Later in life, she said that after this contract she didn't have a normal childhood. MGM controlled most of her life back then, with her being told to attend acting, dancing and singing classes. Her mother was also told to dye her hair and change the shape of her eyebrows, but she refused. She first had minor roles and had her breakthrough with her role in the 1951 movie "A Place Under the Sun".
8. She Was Hospitalized More Than 70 Times in Her Lifetime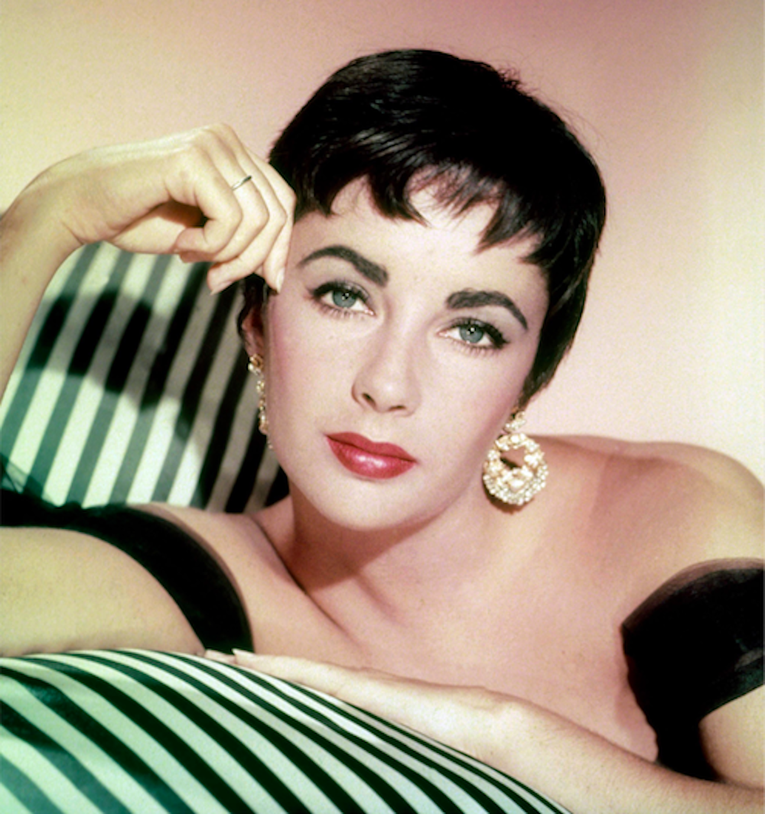 It seems that all that glory comes at some price. During her lifetime Elizabeth visited hospitals for 70 times and had at least 20 major operations. She was born with scoliosis and during her teenage years, while she was acting in the "National Velvet" she broke her back in a racing scene. She also broke her back again for four times and had a hip replacement. She survived brain tumor, skin cancer, Asian flu and was treated for pneumonia twice, with one time leading to tracheotomy. Elizabeth also went under hysterectomy and suffered from dysentery and phlebitis. During the 70's she had a problem with alcoholism and was two months in rehab. She died in 2011 because of heart failure.
9. She Received Many Awards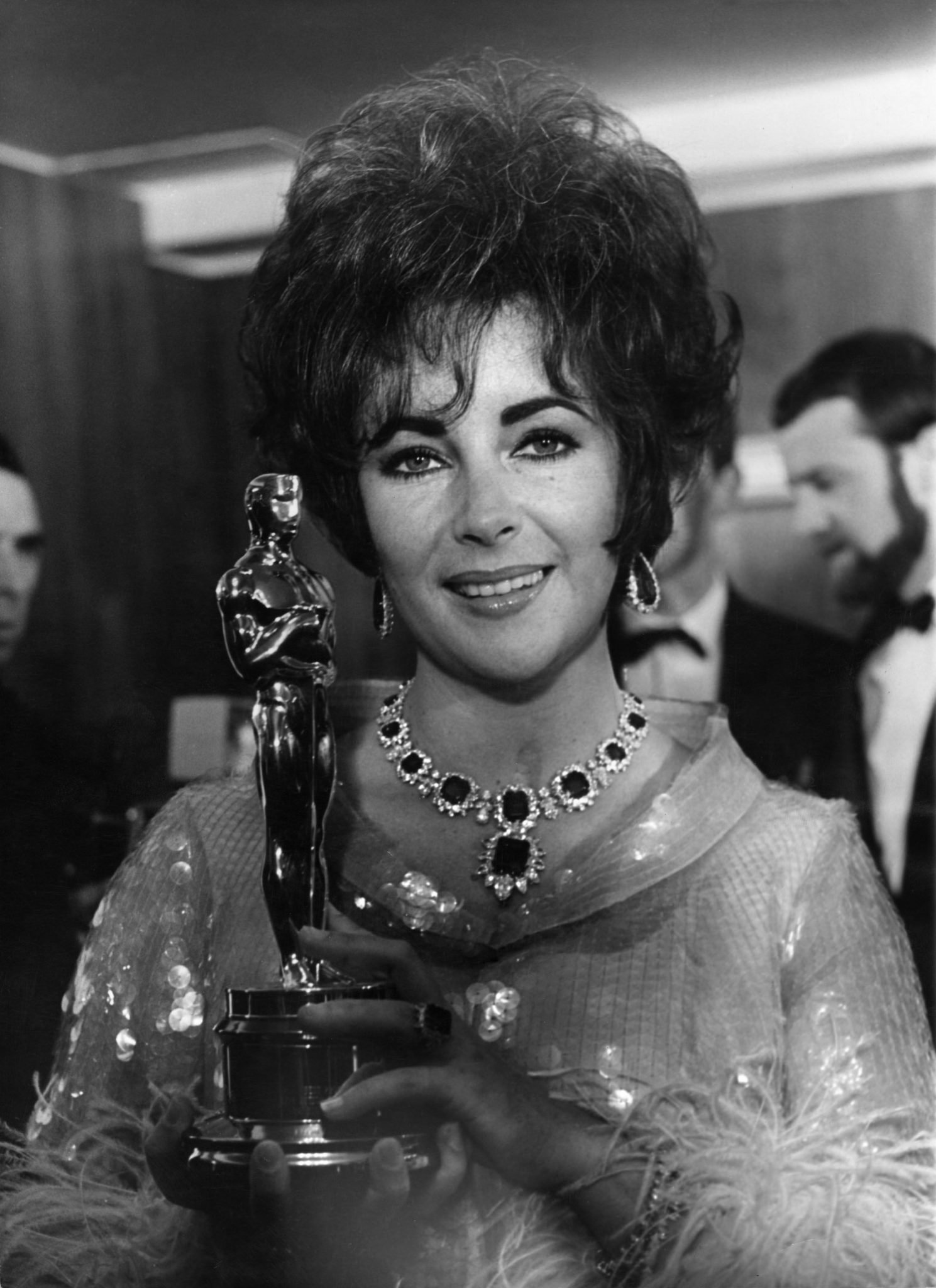 It isn't a surprise that this actress won so many awards during her lifetime, both for acting and activities outside her acting career. She won two Academy Awards for Best Actress in Leading Role, the first one for her role in "Butterfield 8" in 1961 and then again in 1066 for her role in "Who's Afraid of Virginia Woolf?". She also received a BAFTA award for her role in the movie a Golden Globe for Best Actress in "Suddenly, Last Summer" in 1960. Later in life, she received the Henrietta Award for World Film Favorite – Female in 1974, Life Achievement Award by the American Film Institute in 1993, Jean Hersholt Humanitarian Award in 1993, Acting and Activism Award by Women Film Critics Circle Awards in 2011 among many other awards and achievements.
10. She Was the First Celebrity to Create Her Own Fragrance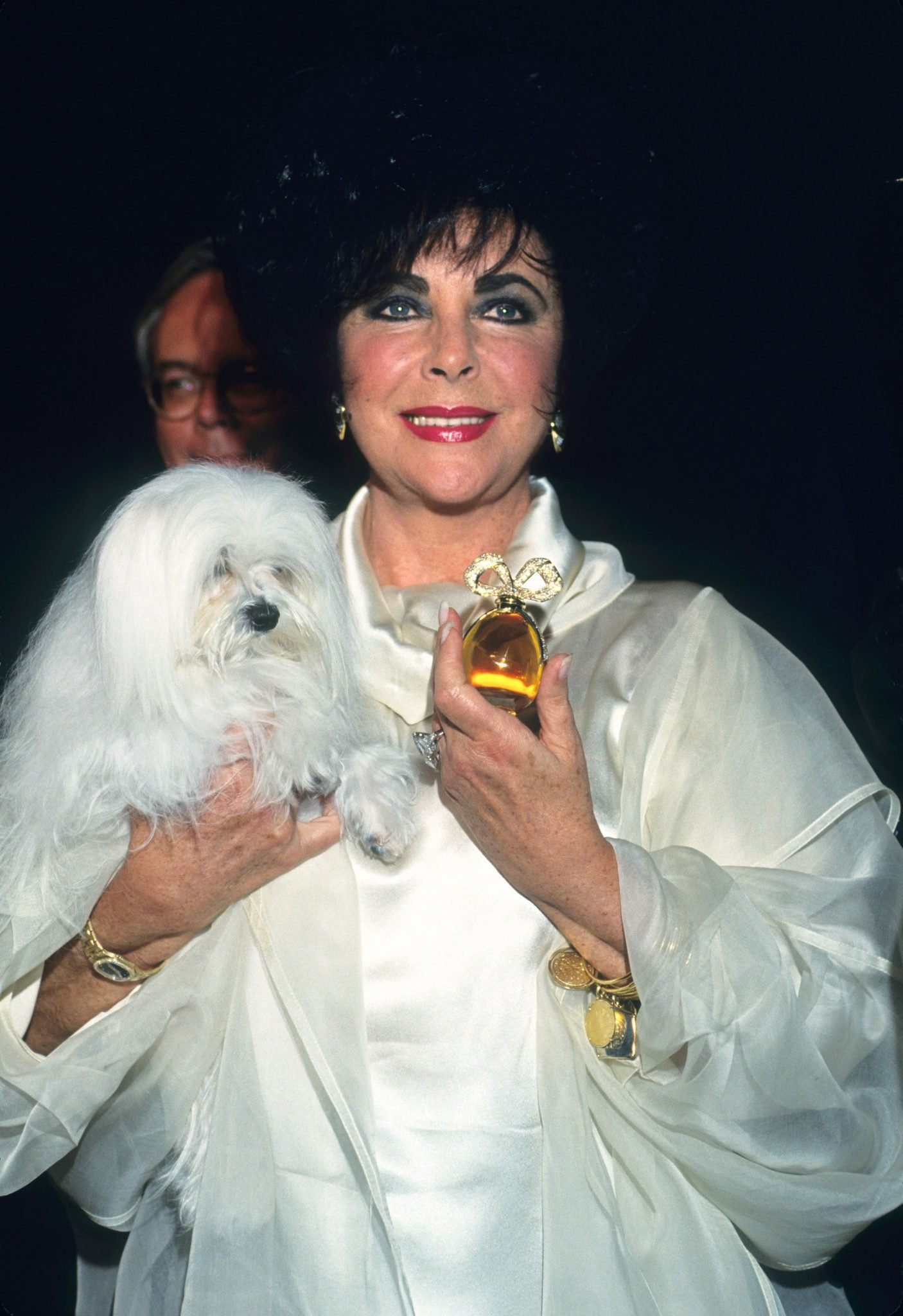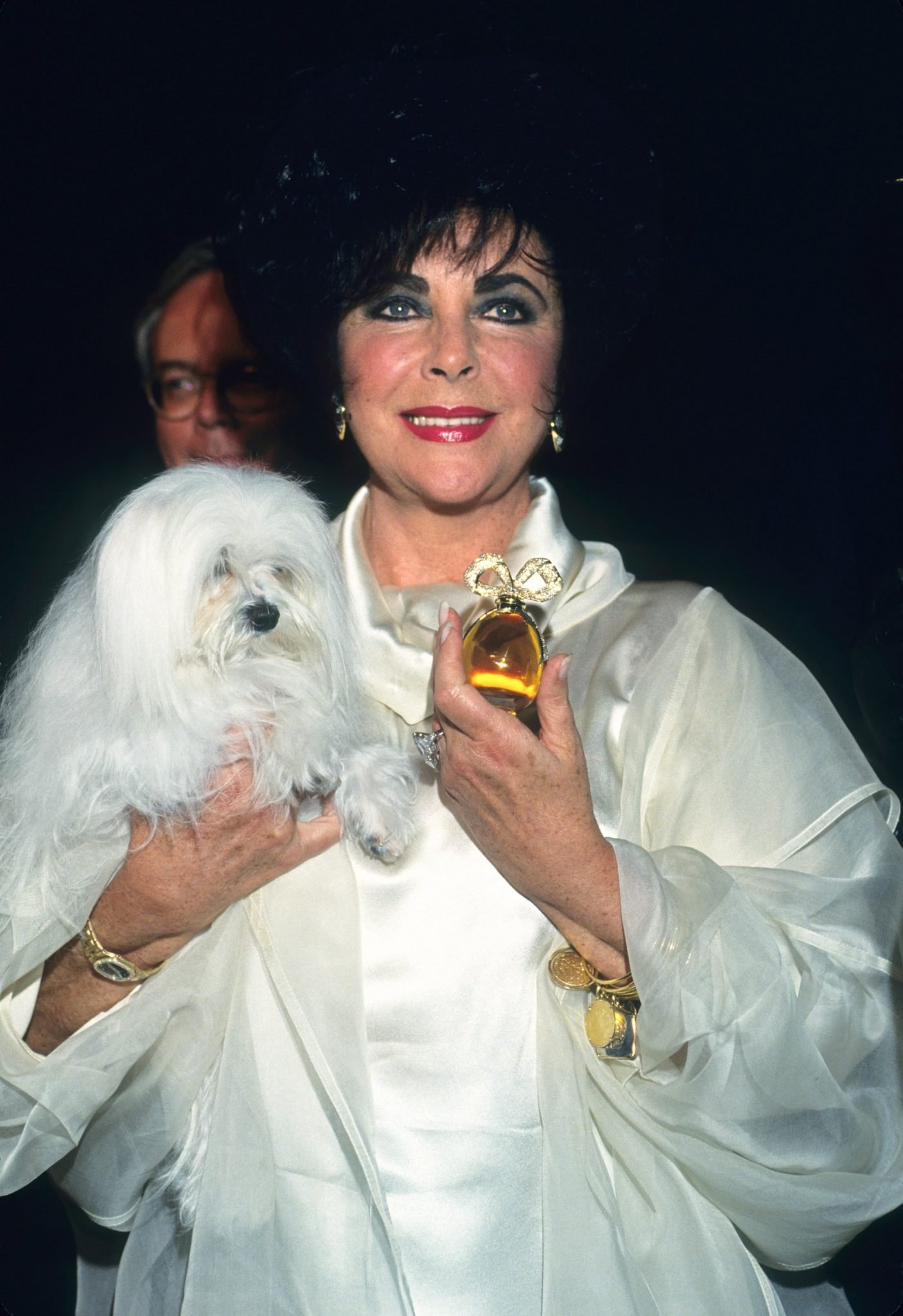 On one of her last interviews, Elizabeth stated that she dreamed of having her own perfume 25 years before she really did it. She was the first celebrity to create her own line of perfume in 1987 and she called the perfume "Passion". A few years later in 1991, she came up with another line known as "White Diamonds", in a collaboration with Elizabeth Srden, Inc. Her perfumes are still one of the most popular with making a $1 billion revenue worldwide. As if she hasn't done enough already, as a jewelry addict Elizabeth also created her jewelry company "House of Taylor" in 2005.
Credits: topinspired.com