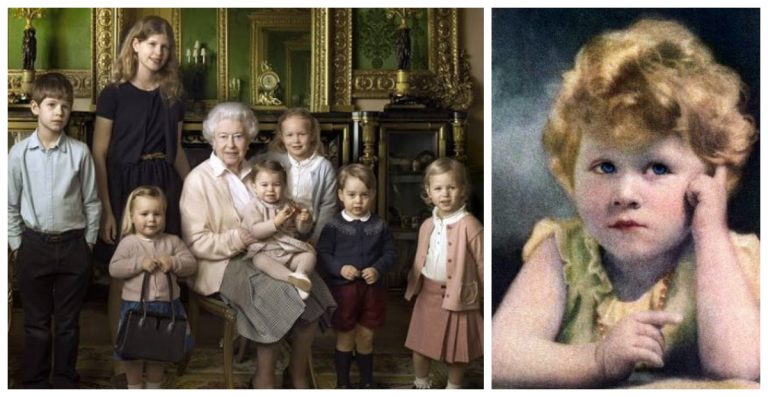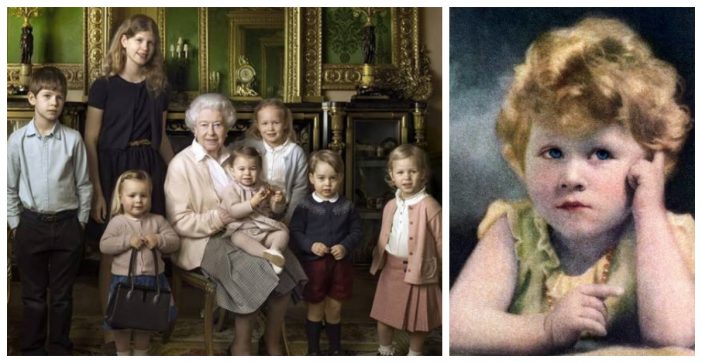 It's no secret that throughout family lines and generations, future little ones may inherit some of the features of the ones who came before them. Luckily for Princess Charlotte, her twin Queen Elizabeth II is still around! Princess Charlotte looks exactly like young Queen Elizabeth II.
After digging up some pictures of Queen Elizabeth II when she was a little girl, it's impossible to disagree that she and the Princess looked nearly identical. Relive the Queen's younger days and compare them to that of little Princess Charlotte!
https://www.instagram.com/p/BTJFn37gzoa/?taken-by=theroyalfamily
Pictured above is a young Princess Elizabeth (before she was Queen) dating back to 1928.
https://www.instagram.com/p/BiRaNCAgGij/?taken-by=theroyalfamily
Here we have a lovely Princess Charlotte, waving to the camera similarly to Elizabeth in the previous picture. They both have the same facial expression, too!
https://www.instagram.com/p/0U-fK_OBd4/?taken-by=theroyalfamily
In this photo, the Queen is pictured with her dog in 1936. She looks to be about a few years older than Charlotte in the following photo…
https://www.instagram.com/p/BTlZJsaArav/?taken-by=theroyalfamily
An absolutely stunning photo of the Princess, who looks exactly like the Queen, both then and now!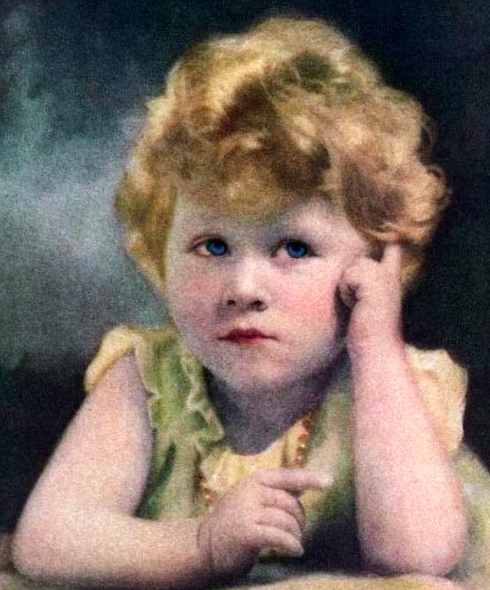 The above photo was taken in 1929, only a few years after the Queen was born.
https://www.instagram.com/p/BlLJJLQBNGv/?tagged=princesscharlotte
Pretty much the same features and facial expressions in these photos of their younger days! We can't argue that they don't look anything alike, especially after breaking out the real baby pictures.
https://www.instagram.com/p/BA9ziwuuBdV/?taken-by=theroyalfamily
This photo was taken the same year Queen Elizabeth's portrait was taken, in 1929. She is pictured meeting a Highland Regiment drummer during a visit to Scotland.
https://www.instagram.com/p/BlK5DA4h5GT/?tagged=princesscharlotte
Pictured here is the whole Cambridge family shortly after Prince Louis was born. All we can say is both Princess Charlotte and Queen Elizabeth II can rock dresses! The only significant difference in appearance might be the hair, but their faces say it all.
https://www.instagram.com/p/BlLqqmCBBz3/?tagged=princesscharlotte
Have we convinced you that they're twins yet? We hope so!
Be sure to SHARE this article if you love Queen Elizabeth II and Princess Charlotte!