Kathleen Robertson (Clare Arnold)
Clare was the bold, privileged daughter of the college's Chancellor who was used to getting what she wanted. After a playful romance with David, she began a more serious relationship with Steve. She ultimately left him — and the show — at the end of the seventh season when she moved to Paris with her father. Meanwhile, the actress continued her acting career with "Scary Movie 2," "Hollywood Land," opposite Ben Affleck and "Bates Motel."
Mark D. Espinoza (Jesse Vasquez)
Jesse was introduced to the show's fourth season as Andrea Zuckerman's love interest. The two eventually tied the knot and welcomed a daughter. After overcoming some marital troubles, the pair decided to work on their relationship and move away from Beverly Hills. Since his time on the show, Espinoza has had small roles on many TV shows including "The Young and the Restless," "Without a Trace," "The Mentalist," "House," "American Horror Story" and "The Bold and the Beautiful."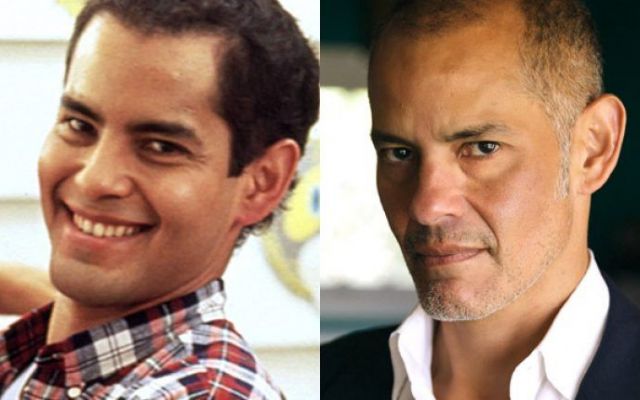 Hilary Swank (Carly Reynolds)
Though her time on the show was short, Carly was a single mom who was an important character in Steve's life. After they began dating, Steve developed a fatherly type of bond with her son. They eventually split when Carly and her son had to move away to Montana. Perhaps the most successful person to come out of the show, Swank went on to earn critical acclaim — and two Academy Awards — for her outstanding roles in 1999's "Boys Don't Cry" and 2004's "Million Dollar Baby." Most recently she starred in the film "You're Not You."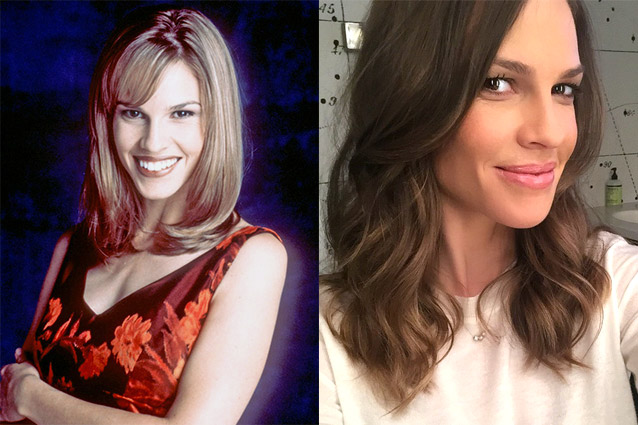 Joe E. Tata (Nat Bussichio)
As the owner of the Peach Pit diner, the burger joint frequented by the West Bev students, Nat often acted as a father figure to Brandon Walsh and his best friends. Since the show, Tata has only appeared on one episode of Aaron Spelling's "Charmed" and reprised his role in several earlier episodes of the "90210" spin-off series in 2008.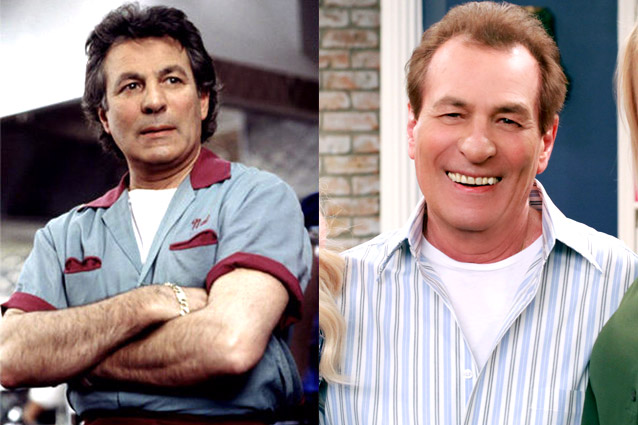 Lindsay Price (Janet Sosna)
After purchasing their own newspaper, Brandon and Steve hired a levelheaded graphic designer named Janet. She manages to be the one person who can keep Steve in a committed relationship. After discovering she is pregnant, the couple gets married and welcomes their new life as parents. Since the show, the actress has maintained a steady, TV career with shows such as "Coupling," "Lipstick Jungle" and "Eastwick." Most recently she appeared on episodes of "Black-ish" and "Castle."
Emma Caufield (Susan Keats)
In season 6, Brandon began dating Susan, a self-proclaimed feminist who was an editor at the college newspaper where he also worked. The couple split when Susan left town to work on the Clinton/Gore presidential campaign in Washington D.C. Post "90210," Caufield became most recognized for her role as Anya Jenkins on "Buffy the Vampire Slayer." She then starred in the 2003 horror film "Darkness Falls" and has also appeared on episodes of "Gigantic," "Life Unexpected" and, most recently, "Once Upon a Time."
Shannen Doherty (Brenda Walsh)
As Brandon's rebellious twin sister, Brenda spent most of her high school days fretting over a love triangle with on-off boyfriend Dylan McKay and best friend Kelly Taylor. Doherty's character was written off the show in 1994 because she was reportedly fired for her off-screen bad behavior. The actress went on to star in Kevin Smith's "Mallrats" and then played the lead role in another Aaron Spelling TV series, "Charmed." She was eventually killed off the show for reported friction with co-star Alyssa Milano. After several TV movies reprised her "90210" role in eight episodes of the show's spin-off series. She was diagnosed with breast cancer in March 2015.
Now, 27 years after the first episode, we hope you enjoyed taking a look at how your favorite Beverly Hillers have changed today.
Credits: nydailynews.com and Biography.com