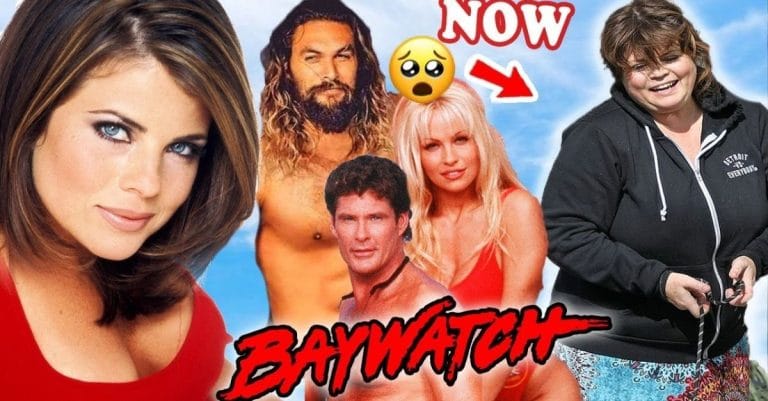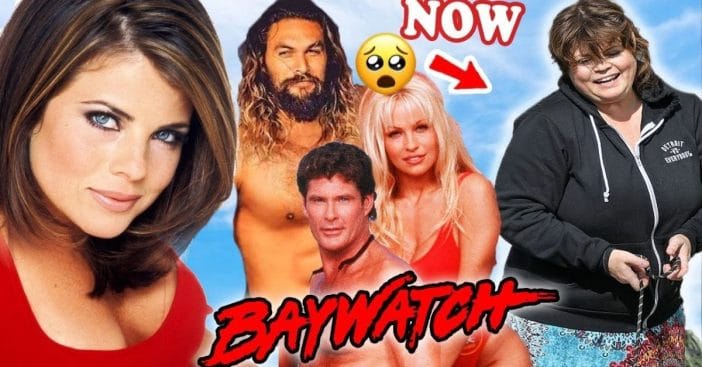 UPDATED 5/3/2023
Baywatch was one of the most iconic television shows of the 1990s. Featuring an all-star cast, the show followed a number of Los Angeles County Lifeguards as they patrol the LA beaches. The action drama starred David Hasselhoff and Pamela Anderson, and became famous for showing scantily-clad lifeguards running on the beach.
Although the primary focus of the show was the lifeguards' jobs, their interpersonal relationships were also an important aspect of the plot. The lifeguards regularly dealt with some pretty insane situations; drowning was normal, of course, but things like shark attacks, earthquakes, and serial killers also came up. The cast was known for being absolutely gorgeous. The men were toned and tanned, and the women were classic "bombshells." Although it feels like the series was on just a few years ago, it's actually been 22 years since the show went off the air! Check out what the cast is doing now.
David Hasselhoff (Mitch Buchannon)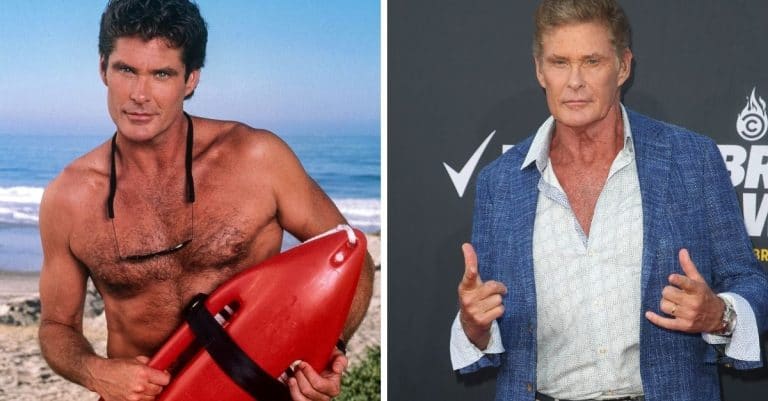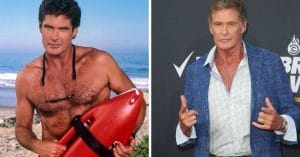 The seasoned, attractive Lieutenant Mitch Buchannon  was the veteran lifeguard of the group who oversaw his younger colleagues. And as we just mentioned, Hasselhoff saved the show from a Season one bust. The first season of Baywatch was 74th in the ratings and NBC canceled it. Lucky for all of us, Hasselhoff stepped in, or ran in slow motion in, and took a pay-cut per-episode so that show's creators could bring it back for syndication. In exchange, he'd receive a higher percentage of profit if the show were successful. The move was an unmitigated success, becoming a massive hit, both domestically and abroad. Checkmate.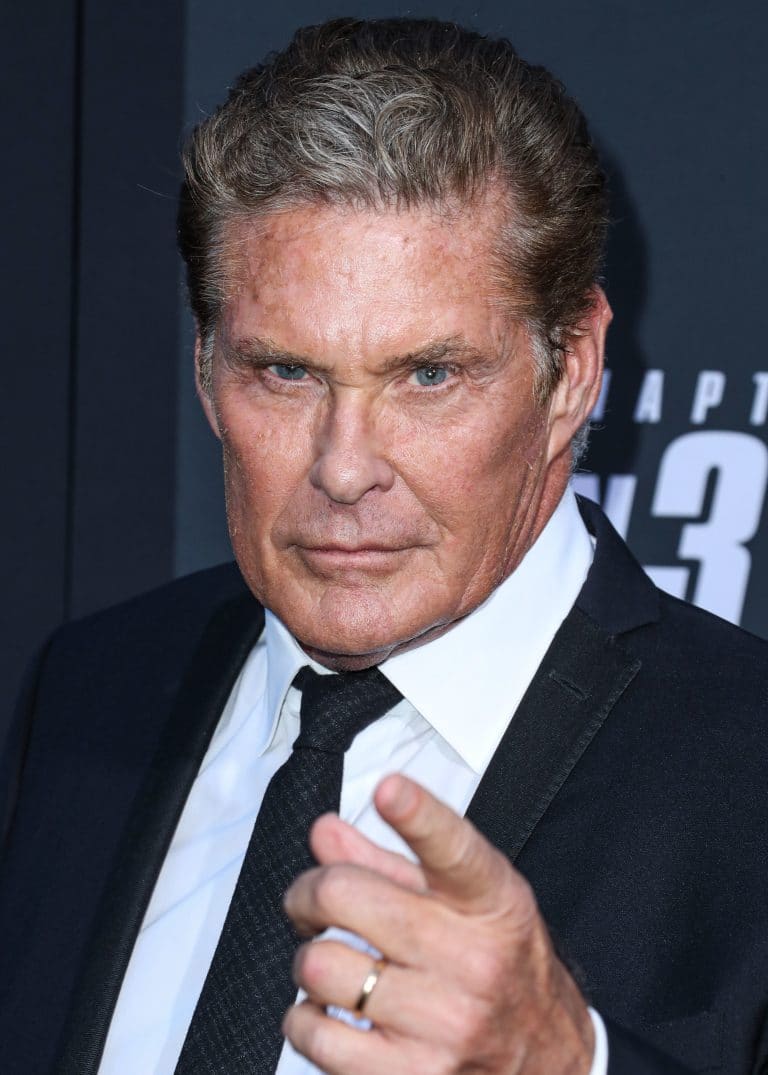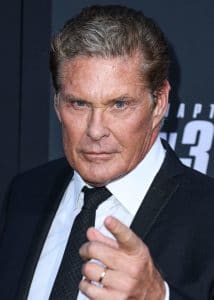 Before Baywatch, David 'The Hoff" Hasselhoff starred in Knight Rider  as Michael Knight, the loner operative with a radical talking car for a sidekick. We go under the hood for a Knight Rider deep dive if you're a fan of that pre-Baywatch show!
Hasselhoff is 70 years old now, but he's still as fit as ever. When Baywatch ended, David's career continued to grow. He's appeared in movies like Dodgeball, Click, and Hop. He's also appeared on Broadway, in shows like The Producers and Chicago. David's daughters, Taylor and Hayley, are both in their twenties.
If you ever wondered what Mitch would sound like singing, David has you covered, as he's since branched out to music. He is in music videos and appears in concerts alike. After singing for Berlin when it was still divided, David gained a popular and devoted German following, and now he frequents Germany's Ze Network.
Today, Hasselhoff is still acting. His most recent appearances in 2021 include: Young Sheldon and The Helgason Show.  Most of the time he appears as some version of himself, the Hoff.
Pamela Anderson (C. J. Parker)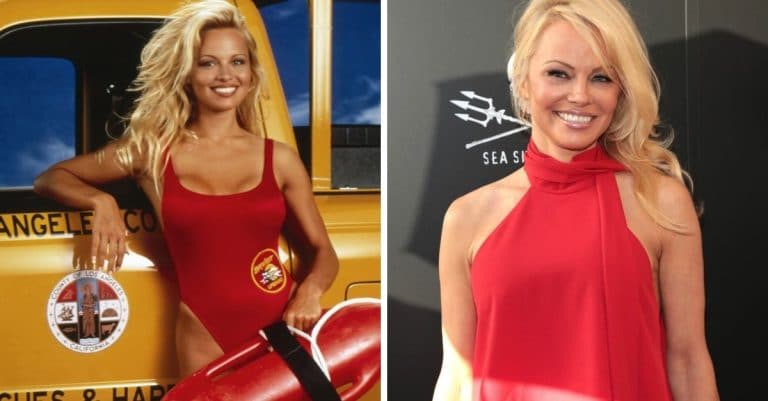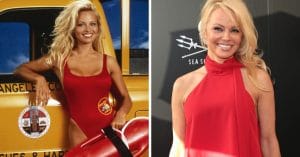 Pamela Anderson, who was born July 1, 1967 in British Columbia, Canada, got her start as a celebrity in February 1990 as Playboy magazine's Playmate of the Month. Coming to Hollywood's attention as a result, she was cast as Lisa on Tim Allen's Home Improvement a year later. This in turn led to her 1992 to 1997 stint on Baywatch, where she played C.J. Parker. Following Baywatch, Pamela continued acting and modeling. She starred in movies like Raw Justice and Barb Wire, before taking a break from the spotlight. In the mid-2000s, Pamela returned to the public eye, posing for magazines like Marie Claire, Elle, GQ, and Playboy. She is also an activist. She has two sons, Brandon and Dylan, with ex-husband Tommy Lee.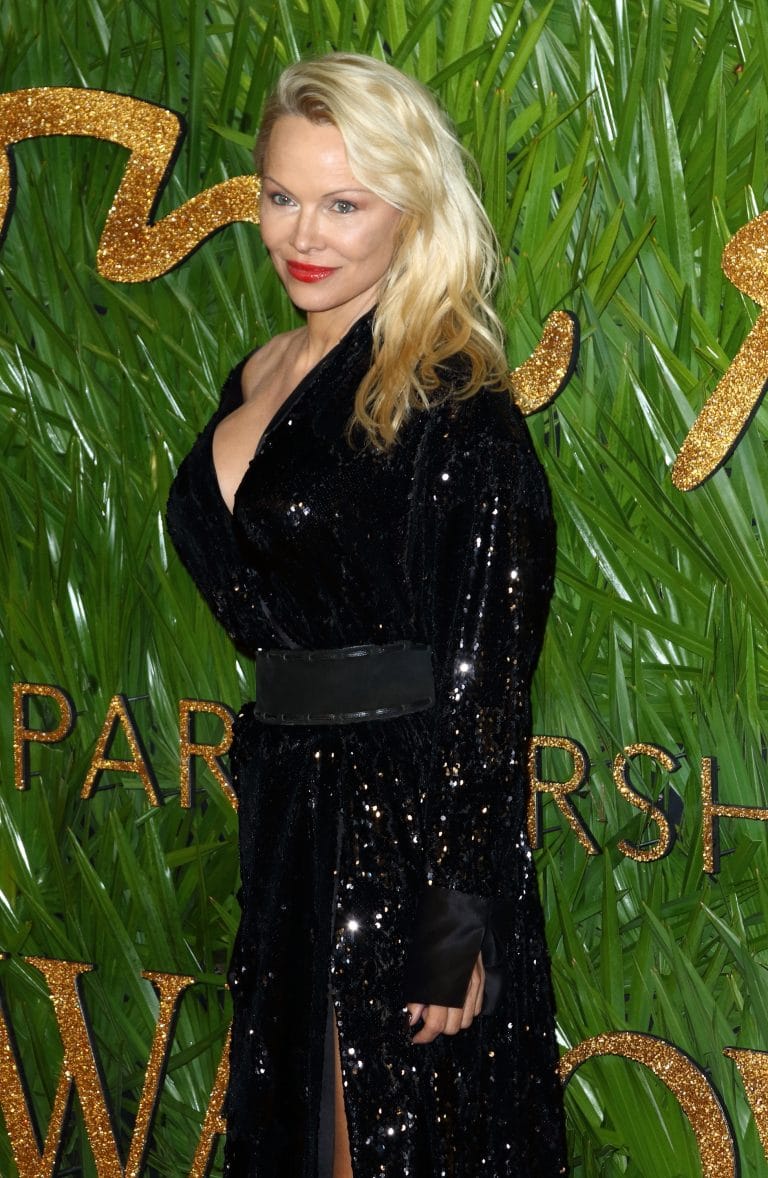 Anderson then got her own show in 1998, V.I.P., which enjoyed four seasons, ending its run in 2002. After that, she once again got a shot at championing a series of her own with 2005's Stacked.
Anderson is a huge advocate for animal rights and the environment. She has worked with PETA for several decades. Today, Anderson is 55 has most recently played herself on television in The Hills: New Beginnings (2019), Loose Women (2021) and Pamela's Garden of Eden (2022); the big screen in Alone at Night (2022) and she's been featured in the Netflix documentary Pamela, a Love Story (2023).   She's also released three autobiographical books and two novels.
Alexandra Paul (Stephanie)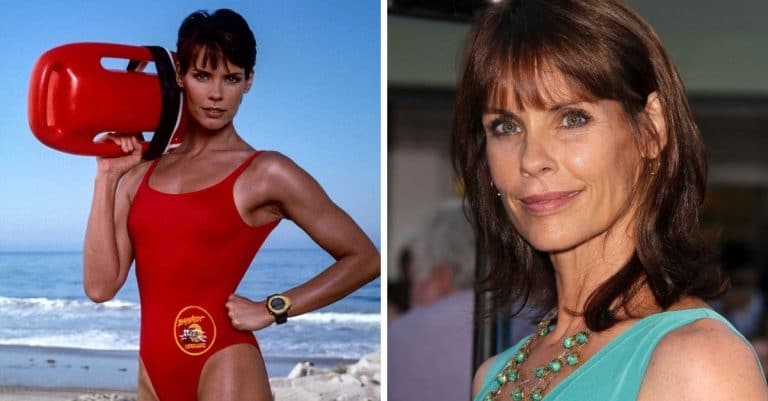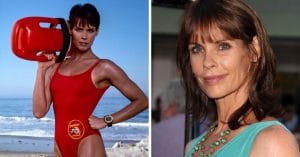 Lieutenant Stephanie Holden is the love interest of Buchannon. Alexandra Paul auditioned for CJ and Summer, but after not being right for those, producers created Holden just for her. Her contract stated that she didn't have to wear the typical red suit like the other lifeguards, but she actually chose to. Speaking of the suits, did you know the iconic red suits were almost blue, but the idea was scrapped when the cast members blended in with the ocean? They were designed by a competitive swimming company. Each suit was tailored specifically to show off each model's body and their names were written on the inside. Once a cast member was fitted for their suit, they were not allowed to gain weight, that rule applying to both male and female cast.  Tragically, Alexandra's character is killed in a boating accident, but this wasn't a case of bad blood; it was actually her choice to be written off the show.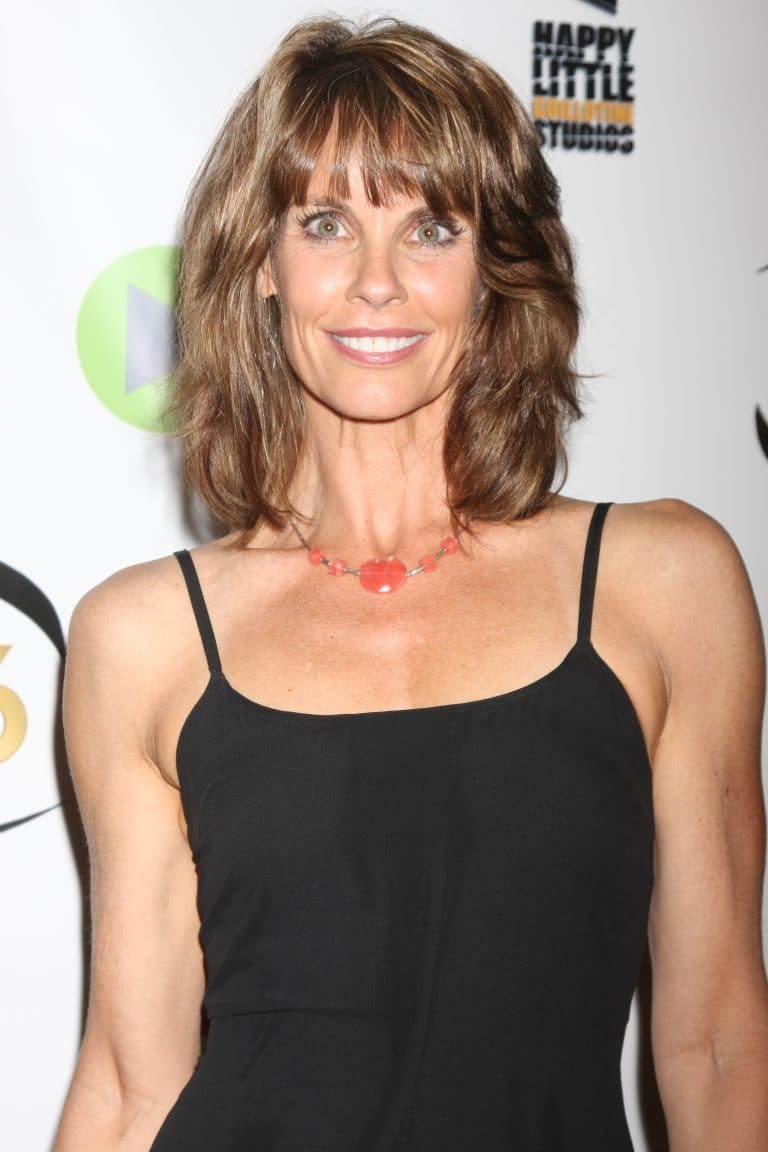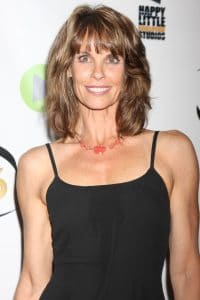 Paul went on to appear in loads of other projects, highlighted by eight episodes of Melrose Place in 1999, and an episode of Mad Men in 2008. But most fans remember her from Baywatch, or from one of her first roles such as in John Carpenter's horror film Christine.
She is also an outspoken activist who has been arrested for protesting more than a dozen times. Paul is a vegan and has driven an electric car since 1990. Hopefully she remembers to keep it charged! Today, Paul, who is 59, was last seen in the films Tethered and Another Coffee House Chronicles Movie (both 2022) and Baby Steps (2023), as well as a 2021 episode of TV Therapy. 
Gena Lee Nolin (Neeley)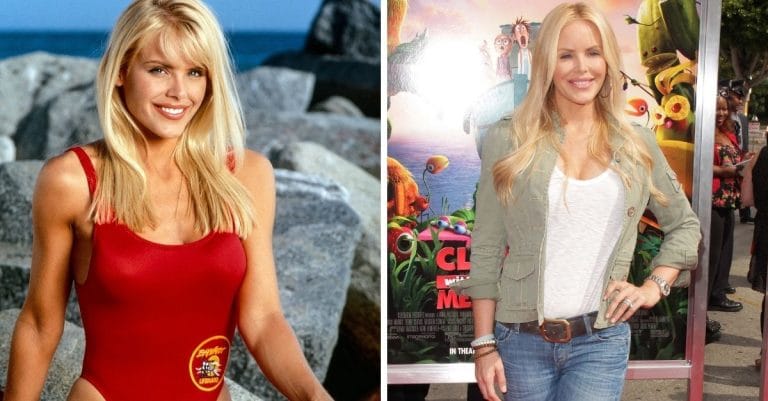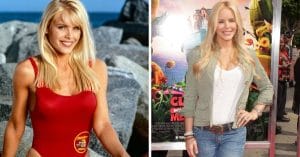 Neeley Capshaw entered the picture when Pamela Anderson left the show. Producers wanted another blonde bombshell to replace her and they found The Price Is Right  model Gena Lee Nolin. The only problem was that Nolin wasn't an actress. In fact, she had terrible stage fright, so producers signed her up for hypnotherapy, which helped her calm down enough to film her scenes without panicking. Wow!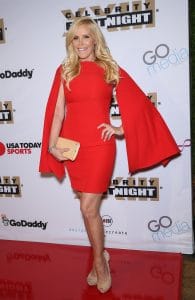 After Baywatch she starred as the titular Sheena, Queen of the Jungle for two seasons beginning in 2000. She also posed for Playboy in 2001 and that same year was named one of FHM's sexiest women in the world. In 2013, she published the book Beautiful Inside and Out, Conquering Thyroid Disease with a Healthy, Happy, "Thyroid Sexy" Life.
Today, Nolin is 51 years old and doesn't act much, her most recent role being in Sharknado: The 4th Awakens (2016) and as herself in the 2017 film Killing Hasselhoff.
Nicole Eggert (Summer Quinn)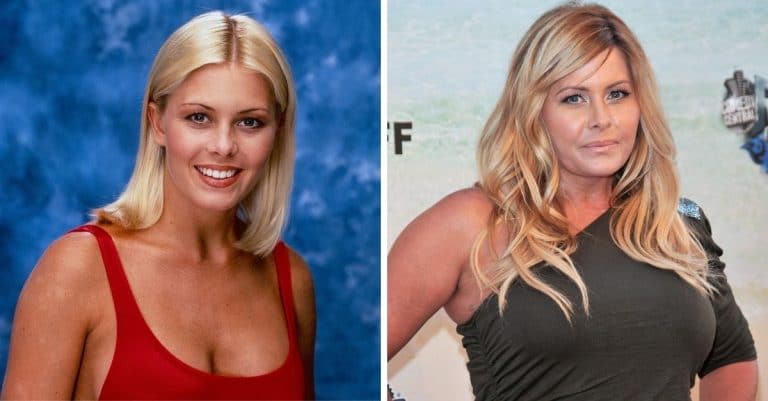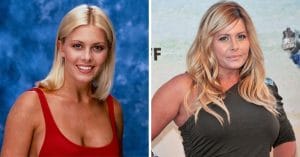 Nicole Eggert hasn't done a ton of acting since Baywatch, but she has also appeared on a number of reality television shows. Nicole has two daughters, Dilyn and Keegan.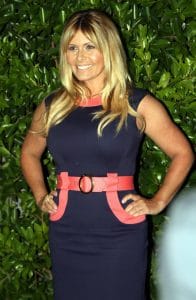 Sadly, some of her television appearances haven't been for positive reasons. She was featured on Botched, the reality series that follows an expert surgeon correcting plastic surgeries gone awry. In Eggert's case, she needed breast reduction.
Born January 13, 1972 in Glendale, California and now 51, her biggest early success was as Jamie Powell on the Scott Baio-led sitcom, Charles in Charge.
Yasmine Bleeth (Caroline)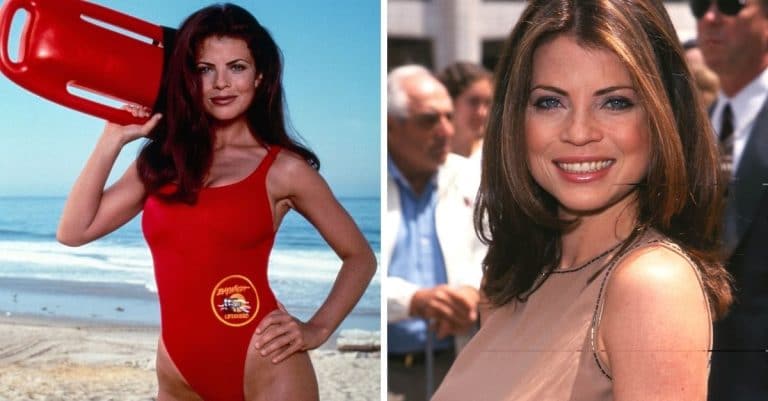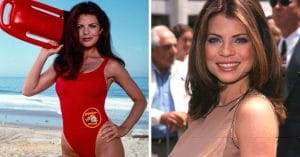 Caroline Holden was shy and seductive, and unlike co-star Anderson, wasn't afraid to get in that water. Unfortunately, California beaches can get very cold and the water was often around 60 degrees. Yasmine once even came down with hypothermia. Fun Fact:  In the hugely popular show Friends, the character Chandler briefly renamed their pet Duck 'Yasmine.' Actor Matthew Perry would go on to date Bleeth for a short time in 1996.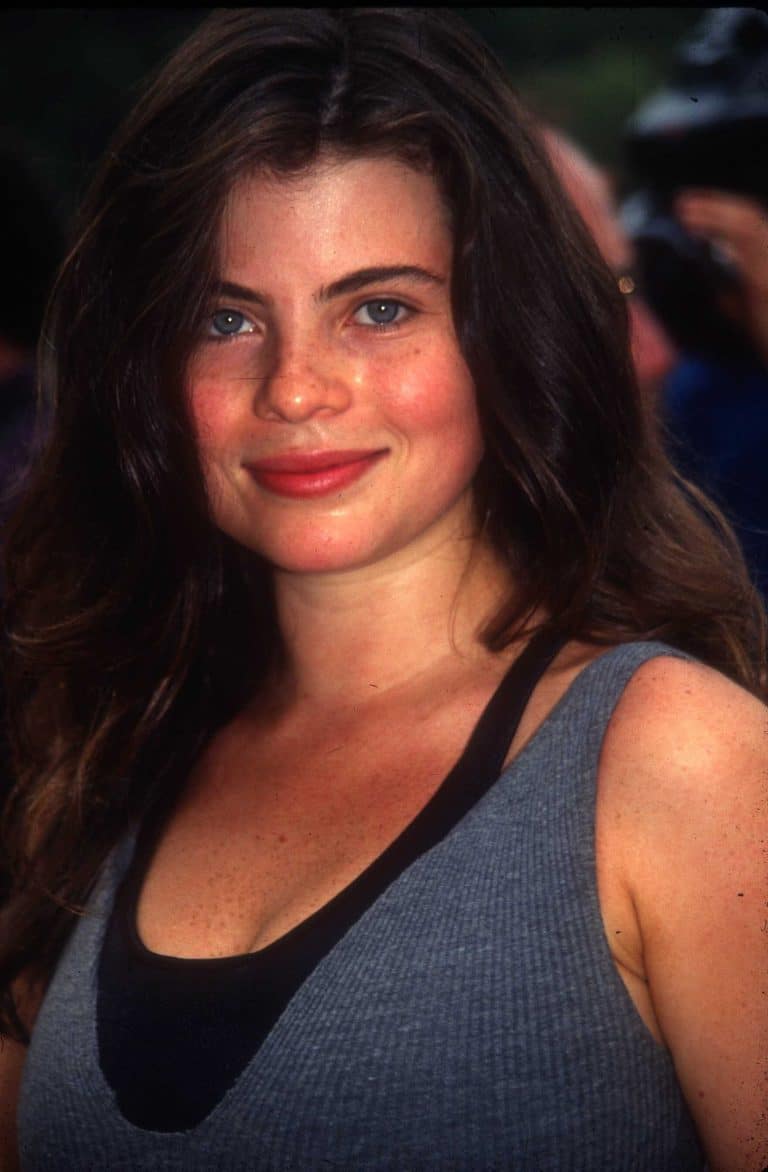 Bleeth's first acting job was in a Johnson & Johnson commercial for baby shampoo when she was only 10 months old! Then, her first major role was 96 episodes of the soap opera Ryan's Hope in the late '80s. She also appeared on Nash Bridges in the late 90s.
Bleeth struggled with a cocaine addiction in the early 2000s, but ultimately ended up in a rehab facility after a car crash. She fulfilled her probation in early 2004 and we're happy to report that she's stayed off drugs since. She's a huge supporter and spokesperson for the Susan G. Koman Breast Cancer Foundation; her mother passed away from the disease at the age of 47 when Bleeth was a child. She also donated $10,000 that she won on Celebrity Jeopardy! to the foundation. Today, Bleeth is 54 and hasn't acted since the 2003 reunion project, Baywatch: Hawaiian Wedding.
Jeremy Jackson (Hobie Buchannon)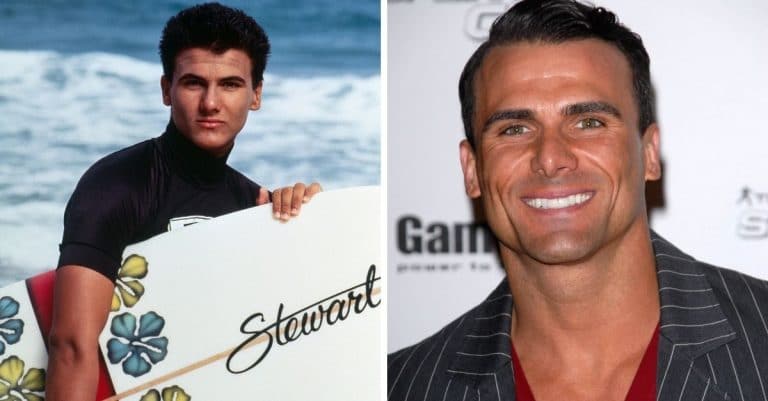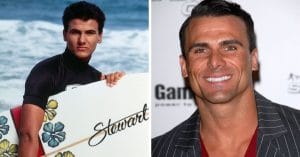 In 2006, Jeremy admitted that he had a drug problem during his time on Baywatch. He says the drugs are part of the reason he left the show. Throughout the years, Jeremy has spoken publicly about struggling with addiction, specifically crystal meth and steroids. He was arrested twice in 2015 for stabbing people; in 2017, he was sentenced to 270 days in jail as part of a plea deal for one of the stabbings.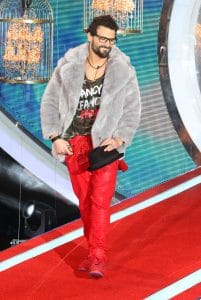 Jeremy, 42, has been featured on a number of reality shows, including Celebrity Rehab with Dr. Drew and Celebrity Big Brother UK.  He had been married to Loni Willison, but the two ended up splitting and she had not been seen for some time. The missing woman was found living on the streets of Los Angeles while struggling with addiction as well.
David Chokachi (Cody Madison)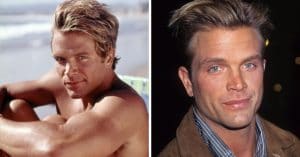 When David left Baywatch in 1999, he started working on the show Witchblade. He later starred in Beyond The Break and appeared on the reality show Confessions of a Teen Idol.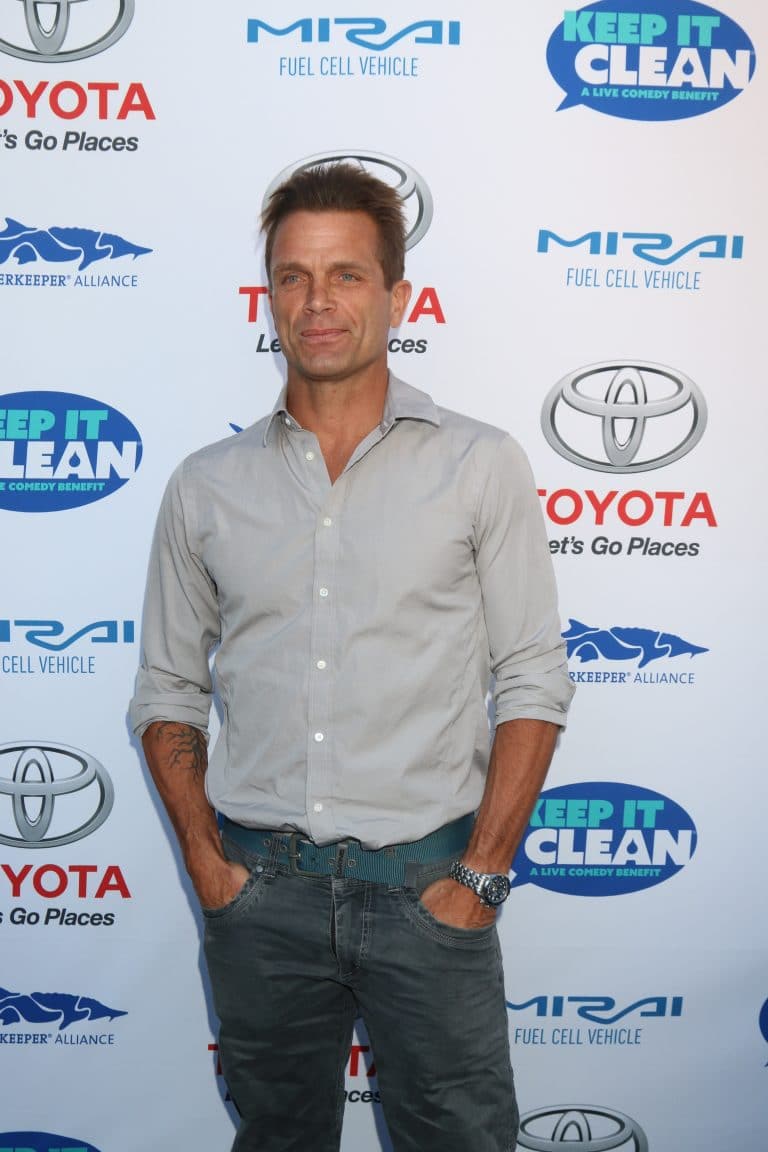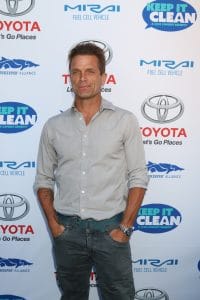 Together with wife Susan Brubaker (they've been married since 2004), he is the parent of one child, a daughter named Brit Madison. Hearkening to his Baywatch experience, David, 55, reflected on the event and said, "I thought surfing the perfect wave was the coolest feeling in the world, until my baby daughter Brit was born." He added, "She's a total game changer." Born in the autumn of 2011, she'd be almost 12 now!
David Charvet (Matt Brody)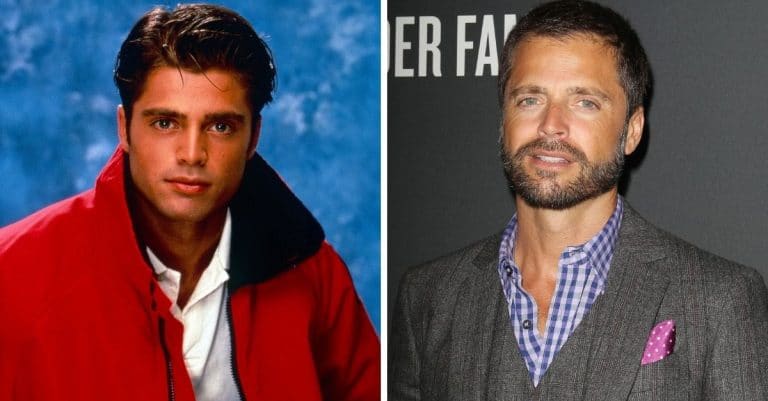 After his Baywatch days, David, 50, appeared in a number of shows, including Melrose Place. In 1999, he decided to stop acting to focus on his music career, though in 2006 he made his return to that world. David has two children with Brooke Burke; the two divorcing in 2020.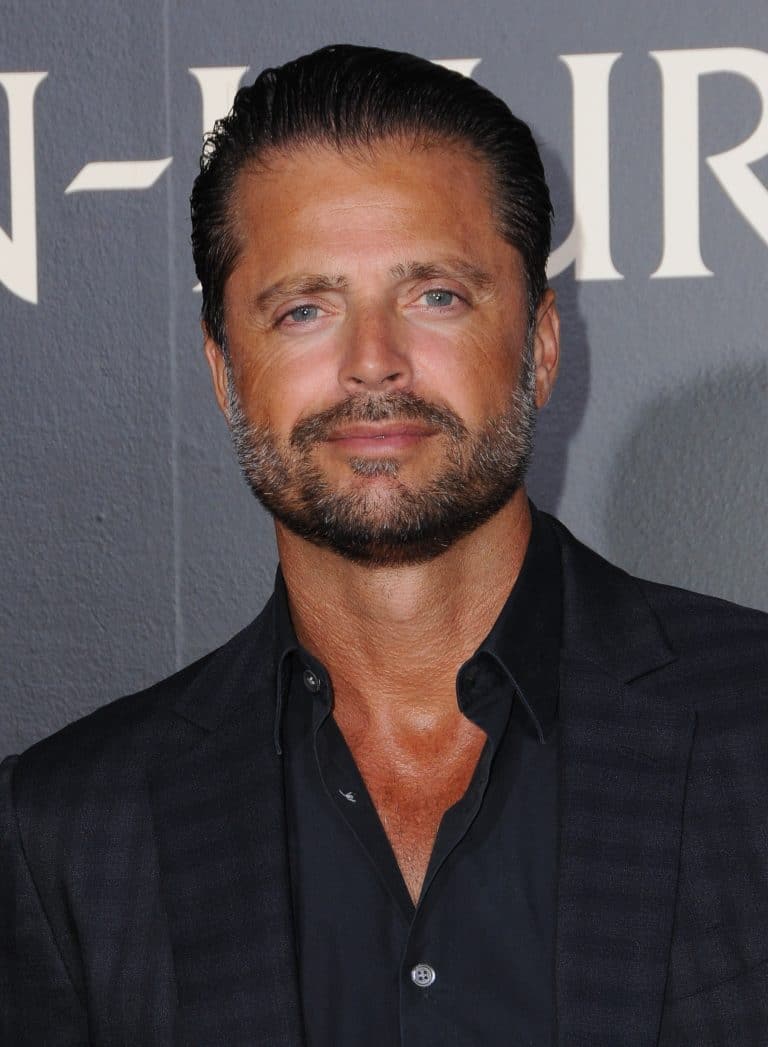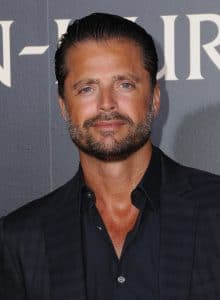 Other Iterations of 'Baywatch'

We can't forget about the final season's guards of Baywatch: Hawaii, who wore neon yellow suits just like the real lifeguards in Hawaii!. A young Aquaman, aka Jason Momoa, joined Brooke Burns for the short-lived spinoff. It was canceled due to very poor ratings. There were also three direct-to-video movies, but only one took place after the original show concluded. That one was Baywatch: Hawaiian Wedding in 2003.
In 2017, Baywatch was reprised for a new feature film that follows a similar plot line to the original series. Dwayne the Rock Johnson is Mitch Buchannon while Zac Efron is Matt Brody. There's even a CJ and the whole lot. It's obviously not a wonderful movie, but does have some funny parts, so if you're at all interested, give it a watch.
Baywatch was a one-of-a kind show . Recently, a documentary called Baywatch: The American Dream was created. Producers gathered the original cast and had them reminisce on their time spent on the beach in their iconic suits. The documentary explores the cultural impact of one of the most-watched shows of the 1990s and received a summer 2021 release.
David Hasselhoff summed it up best, saying, "Heart, humor and action! Baywatch forever!"
Did you love Baywatch? Tell us, who was your favorite lifeguard among the many revolving characters? Did you prefer the beaches of California or Hawaii? Has anyone seen the recent 2017 Efron Flick. Let us know in the comments below — we read them all. And don't forget to share this article with your friends!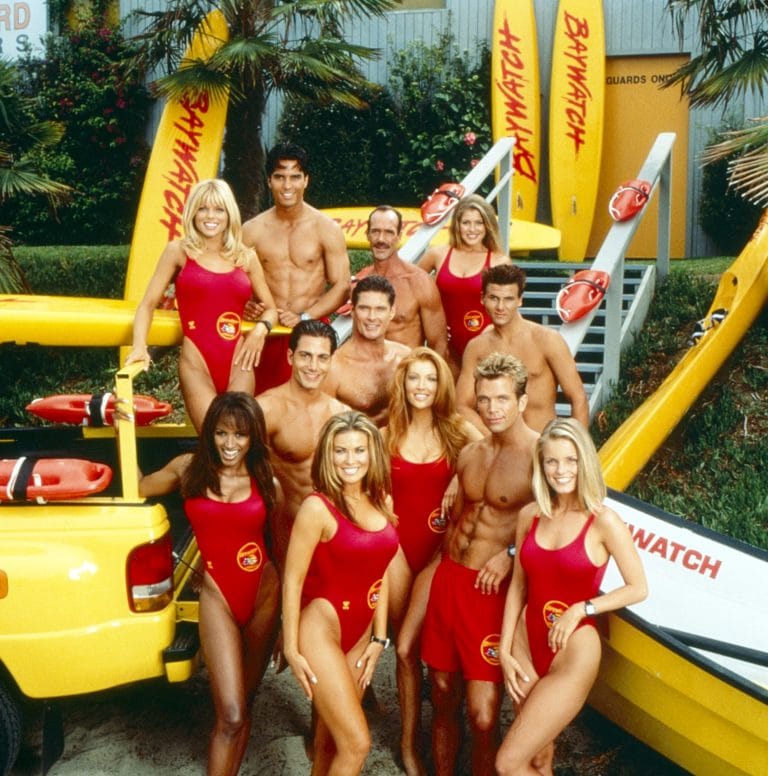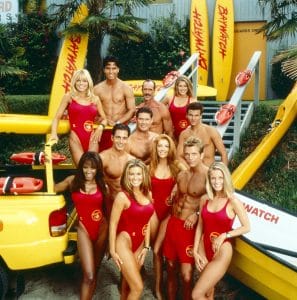 FAQs
Who were the original Baywatch?
The original Baywatch cast is as follows:
David Hasselhoff as Mitch Buchannon.
Parker Stevenson as Craig Pomeroy.
Shawn Weatherly as Jill Riley.
Billy Warlock as Eddie Kramer.
Erika Eleniak as Shauni McClain.
Peter Phelps as Trevor Cole.
Brandon Call as Hobie Buchannon.
Holly Gagnier as Gina Pomeroy.
Why is Baywatch rated R?
Baywatch the movie is rated R, unlike the lowkey, appropriate TV show. The movie takes things to a new level in terms of death, gunplay, and dead bodies.
Is Baywatch series worth watching?
The Baywatch series is worth watching still, even by today's standards. It's just recommended to leave your political correctness at the door because times were different back then.
Is Baywatch Based on a true story?
Greg Bonann was only 17 when he started doing his part to make L.A. County beaches safe in 1970. This sparked the original idea for Baywatch.