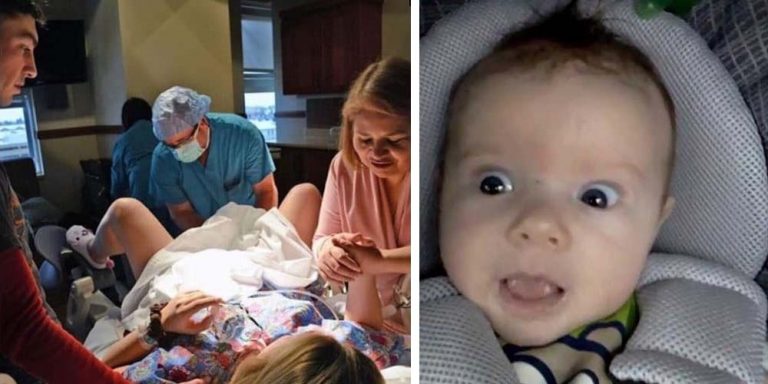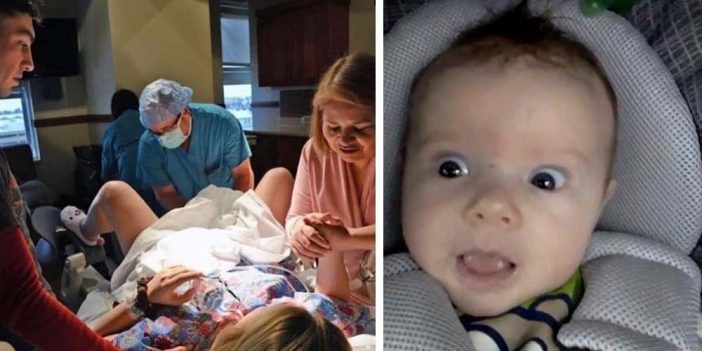 Grandma wasn't done. "Steven told me I could wait outside and I would be let in after Julia and the baby are cleaned up and 'presentable.' Meanwhile, Julia's mother will be able to witness our grandchild coming into the world. It is so unfair."
Yeah. That's the thing about birth. If you're not the one giving birth or being born — it ain't about you, toots.
https://twitter.com/Nicole_Cliffe/status/960927285090988032?ref_src=twsrc%5Etfw&ref_url=http%3A%2F%2Fwww.scarymommy.com%2Fdear-prudence-mother-in-law-delivery-room%2F
Twitter seems to agree, with many sharing similar delivery room dilemmas.
A former colleague of mine had the worst instance of this kind of thing I've ever heard of: her husband's brother, his wife, AND THEIR THREE CHILDREN showed up in L&D while she was in labor with her son. Uninvited. She was at an 8. They stayed for an hour.

— Miriel Thomas Reneau (@mirielmargaret) February 6, 2018
The mere idea of that scenario playing out has me reaching for my smelling salts.
My mother-in-law literally tried to break into the delivery room when her first grandchild was being born.

— Donut Dad, Donut Dad, Donut All The Way (@DayOldDonuts) February 6, 2018
And THEN tried to lay a guilt trip via phone while they were on their way home from the hospital w/ new granddaughter. "I already love her so much, and one day she'll be having a child and you won't be able be there for her and it will be the worst day of your life…"

— Donut Dad, Donut Dad, Donut All The Way (@DayOldDonuts) February 6, 2018