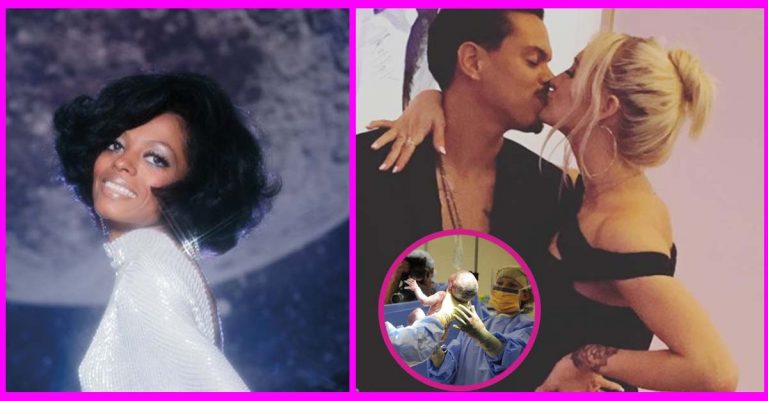 Evan Ross has revealed that his mother, the legendary Diana Ross, was present for her granddaughter's birth. And not exactly by invitation! It seems that Grandma Ross doesn't take no for an answer.
Diana Ross wasn't about to miss Ashlee Simpson Ross's delivery in July 2015, and the star made that known. She simply walked right in without anyone stopping her. Now, that's a boss!
https://www.instagram.com/p/BjgApOyhrpC/?hl=en&taken-by=ashleesimpsonross
The couple spoke to PEOPLE at the launch of their unisex Zadig & Voltaire line called Jagger Snow, which was in light of their 2-year-old daughter. While attending the event, they had to recall some pretty hysterical things that happened in amid their daughter's birth.
According to Evan, their parents just came strolling right in before it was even their time to come, more notably Diana Ross. Evan and Ashlee had originally decided that when the pushing started, it would just be them two. However, grandma had a much different thought!
https://www.instagram.com/p/BgzOnIJF6am/?hl=en&taken-by=ashleesimpsonross
"I was like, 'What are y'all doing?!'" Evan stated, remembering the day.
It was easily one of the most lighthearted, hilarious moments of the day. Not only were they welcoming a baby girl into the world, but Diana Ross was making her statement and presence known.
According to PEOPLE, Jagger now possesses the same spunk and sass that her grandmother does. She's feisty, loves fashion, and loves dressing up.
"If she doesn't like something, she'll check it out in the mirror and tell me," Ashlee says about her daughter.
https://www.instagram.com/p/BV8UGkJlelE/?hl=en&taken-by=ashleesimpsonross
Even their 9-year-old son Bronx (Ashlee's son from her previous marriage to musician Pete Wentz) is beginning to grasp his own sense of style and join in the family fashion fun.
While Bronx is definitely a daddy's boy, it's safe to say that he got the stylish genes from his mom!
https://www.instagram.com/p/BZ4I4BRDL5o/?hl=en&tagged=bronxwentz
Did you think Ashlee and Evan's baby story with Diana Ross was totally adorable? Be sure to SHARE this article if you did!