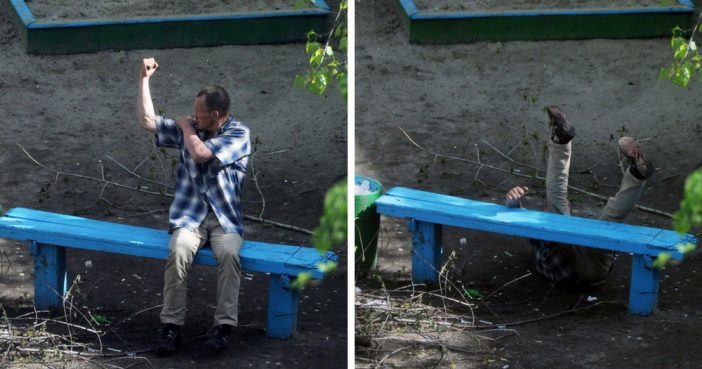 "Some people laugh, others complain that I just focus on alcoholics," Kotenko told RFE/RL.
The photographer moved out of the neighborhood in 2017…
But has good reason not to miss his old haunts, "I only moved 1 kilometer down the road."
And he'll be able to continue the project if he feels like it. His parents still live in the apartment with the view onto the park bench that evokes Shakespeare's famous phrase…
"All the world's a stage, and all the men and women merely players."
You can see dozens of more photos from the On the Bench series on Facebook, and you can follow Kotenko on Instagram. Thank you to Jen Carroll for contributing to this piece.
Credits: rferl.org