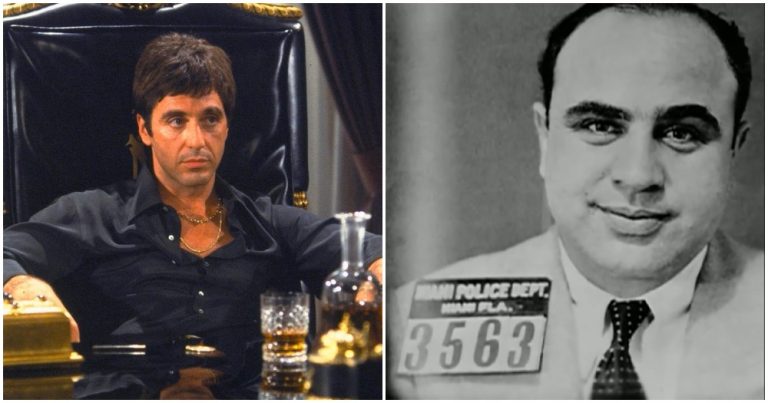 8. Capone Was Italian, Montana Was Cuban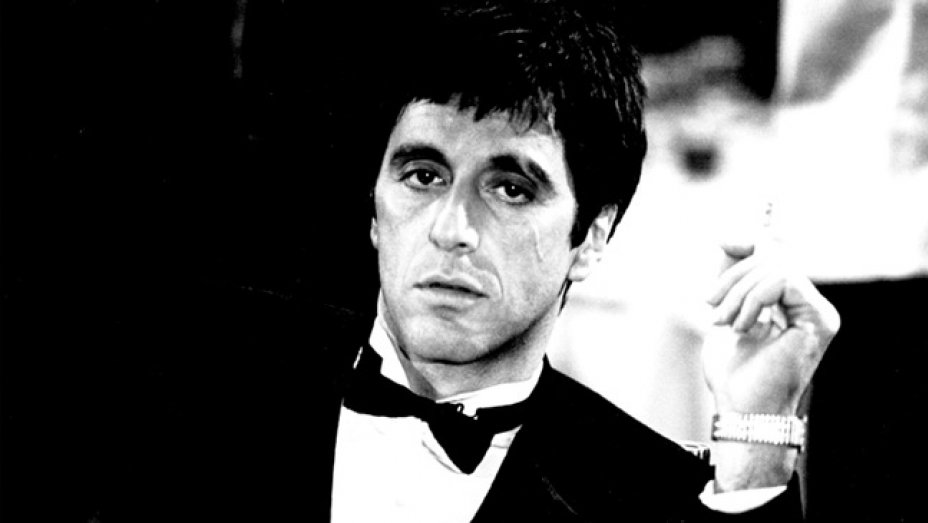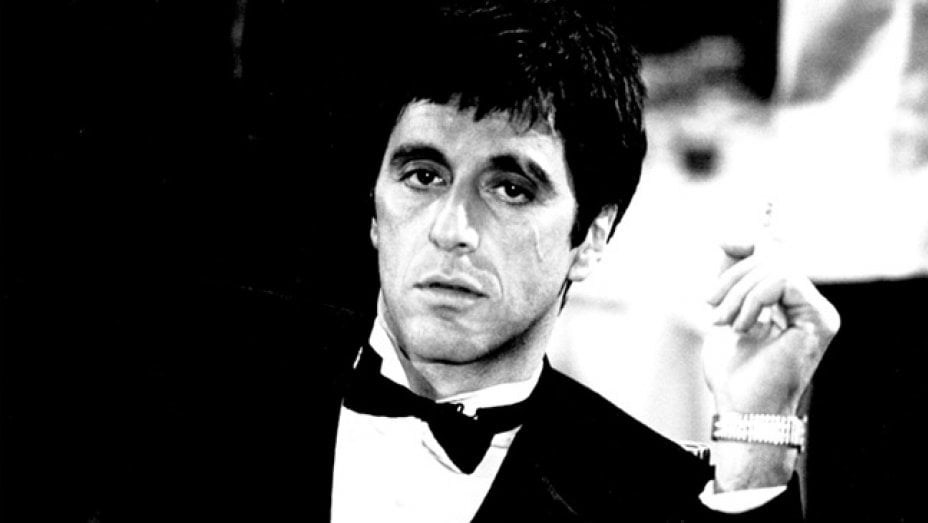 While the film was set in Miami, Florida, most of it was filmed in Los Angeles, California. The Miami tourist board feared the movie would make the city appear as if it was a magnet for drugs and gangs. The mansion where Tony lived was based in Santa Barbara, California. Cuban-Americans didn't like that many of the characters in the film were portrayed by non-Cuban-American stars. Al Pacino, for example, is the child of Sicilian-American parents (he is Italian, just like Capone!) During the film's credits, the producers added a disclaimer stating that the characters did not represent the Cuban-American community.
9. Both Montana & Capone Were Ruthless Killers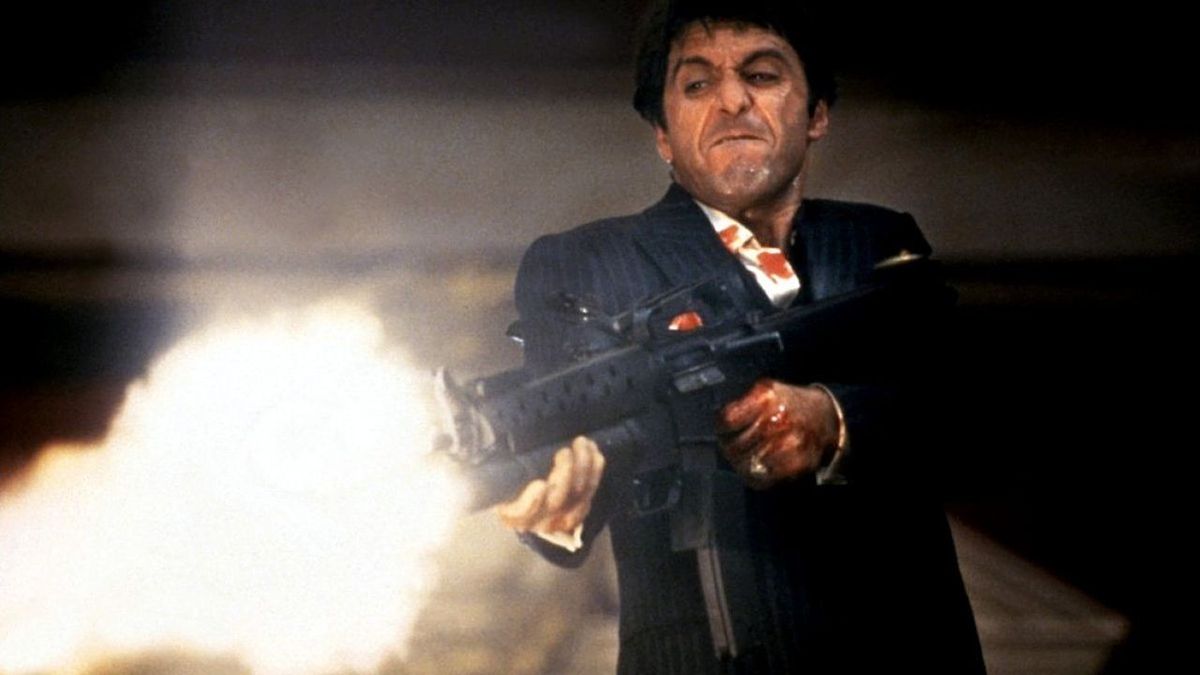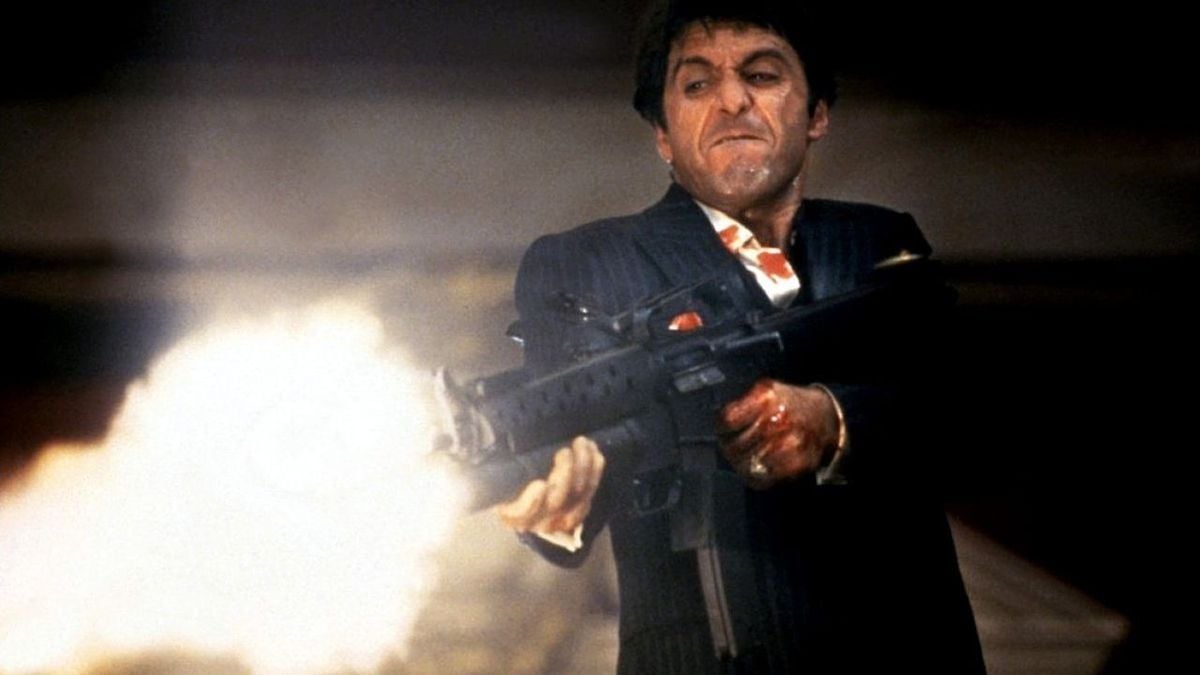 In order to accurately portray a Cuban-American, Al Pacino had to convince audiences that Tony Montana's first language was Spanish. Montana only spoke one line of Spanish in the film; however, Pacino worked with a dialect coach to make his accent more convincing. He also trained for the film by learning how to box and how to use knives in combat. Pacino modeled his body and character after boxer Roberto Duran. Capone killed numerous adversaries over the years, and he would often blow up establishments in the 1920s that refused to buy liquor from him. Some of these places had as many as 100 people in them.
10. Both Capone & Montana Drove Cadillacs
Al Capone's number-one car was a 1928 Cadillac V-8 Town Sedan. He customized the vehicle with the help of his auto dealer Joe Bergl. The Cadillac had bulletproof windows and was covered in 3,000 lbs. of steel armor to make it strong against a possible attack. Tony Montana and his buddy Manolo also drove around in a Cadillac, only it was a yellow 1963 series 62 convertible. Montana also owned a Porsche 928. In the film, he visits Lopez Motors, buys it, and is spotted leaving the Babylon Club in the car. The sports car had pop-up headlights and were silver.
11. They Both Lived In Mansions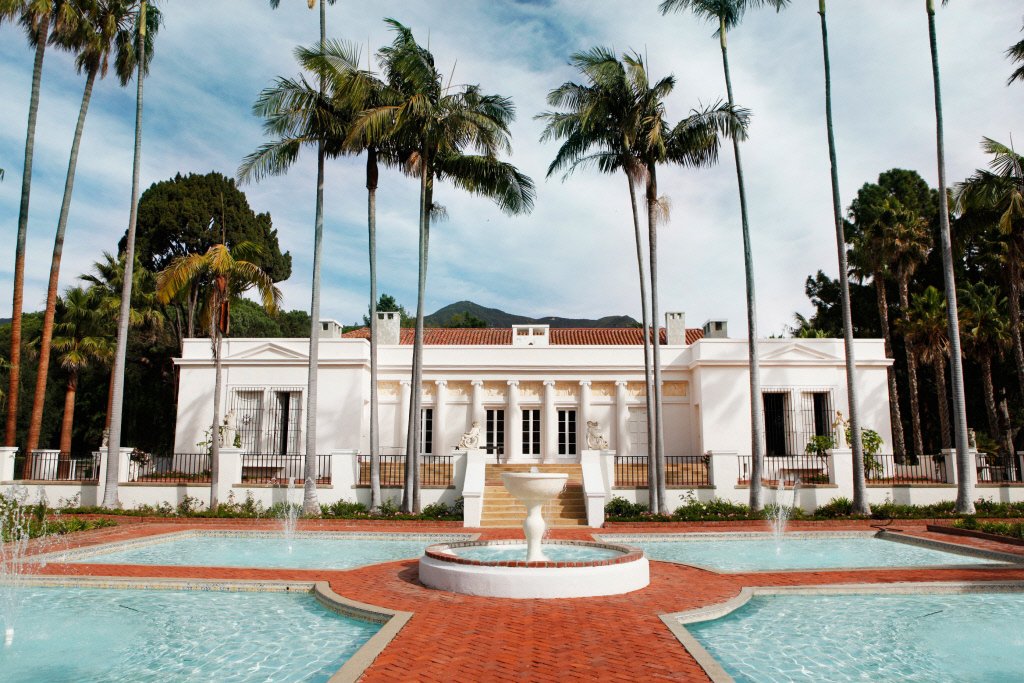 Capone bought his mansion in Palm Springs, Florida, in 1928 for $40,000. It was designed in the Art Deco style and was located 1,300 miles from his business hub in Chicago. In 2015, the California estate where scenes from Scarface were filmed, sold for $12.26 million. The 10,000-square-foot home has four bedrooms. Architect Bertram Goodhue designed it in the early 1900s. It was inspired by Italy and the Middle East. The dining room has a domed ceiling covered in 24-karat gold leaf. The property is covered in gardens and fountains, and the backyard (where the wedding scene took place), has several patios and reflecting pools.
12. Capone, Montana & Their Connection To Cocaine
By the time Capone was transferred to Alcatraz to serve the final years of his prison sentence, he had been abusing cocaine for so long it had damaged his nose. The narcotic hurt his sinuses so badly that it perforated his nasal septum. In the 1983 film, Pacino is depicted snorting cocaine. Although some say the actual drug was used on set, most agree the substance was in fact powdered milk. Meanwhile, screenwriter Oliver Stone was addicted to cocaine while writing the script. He moved to Paris as a way to get sober so he could finish the script.
13. Capone Dropped Out Of Elementary School & Joined A Gang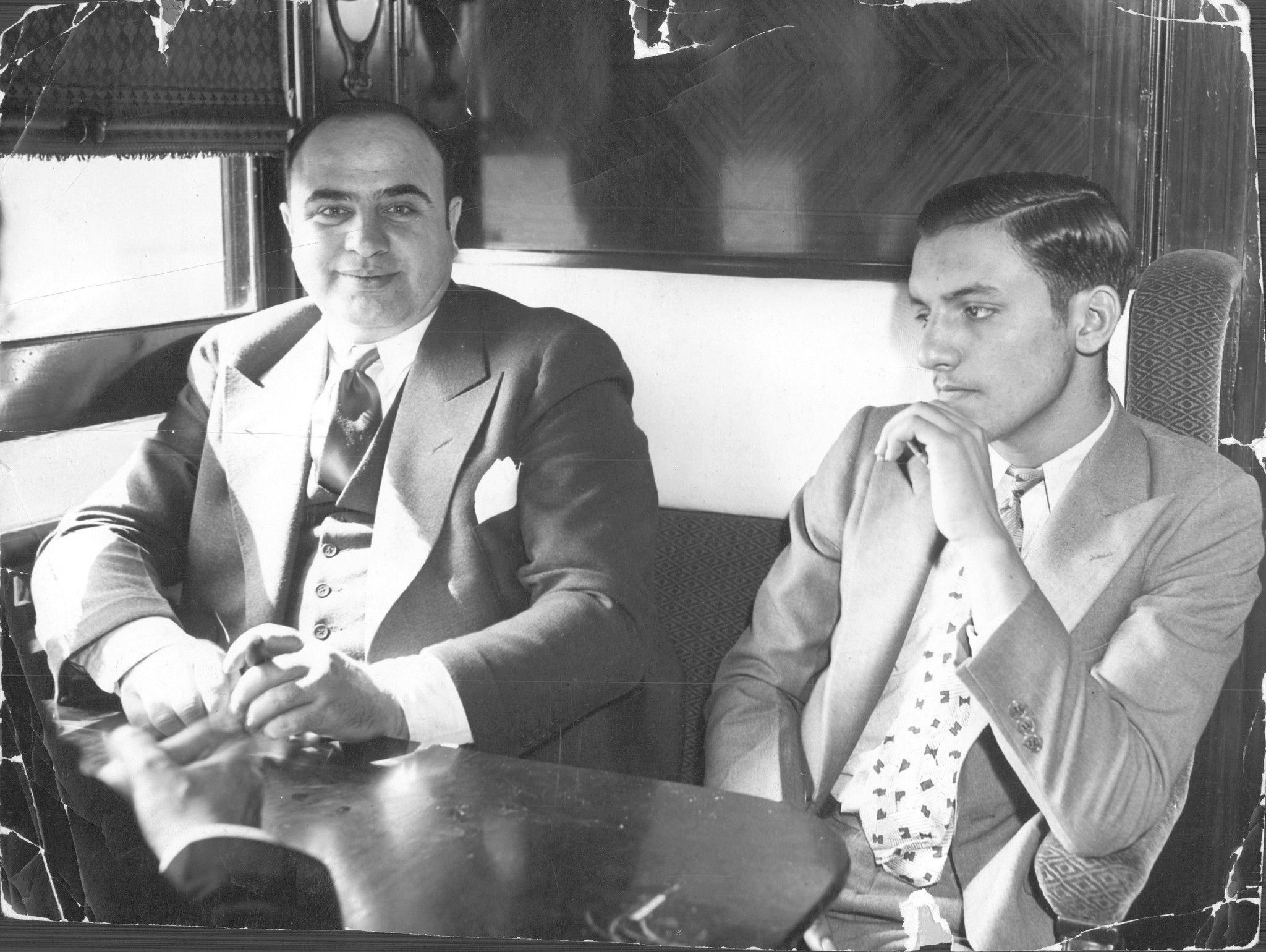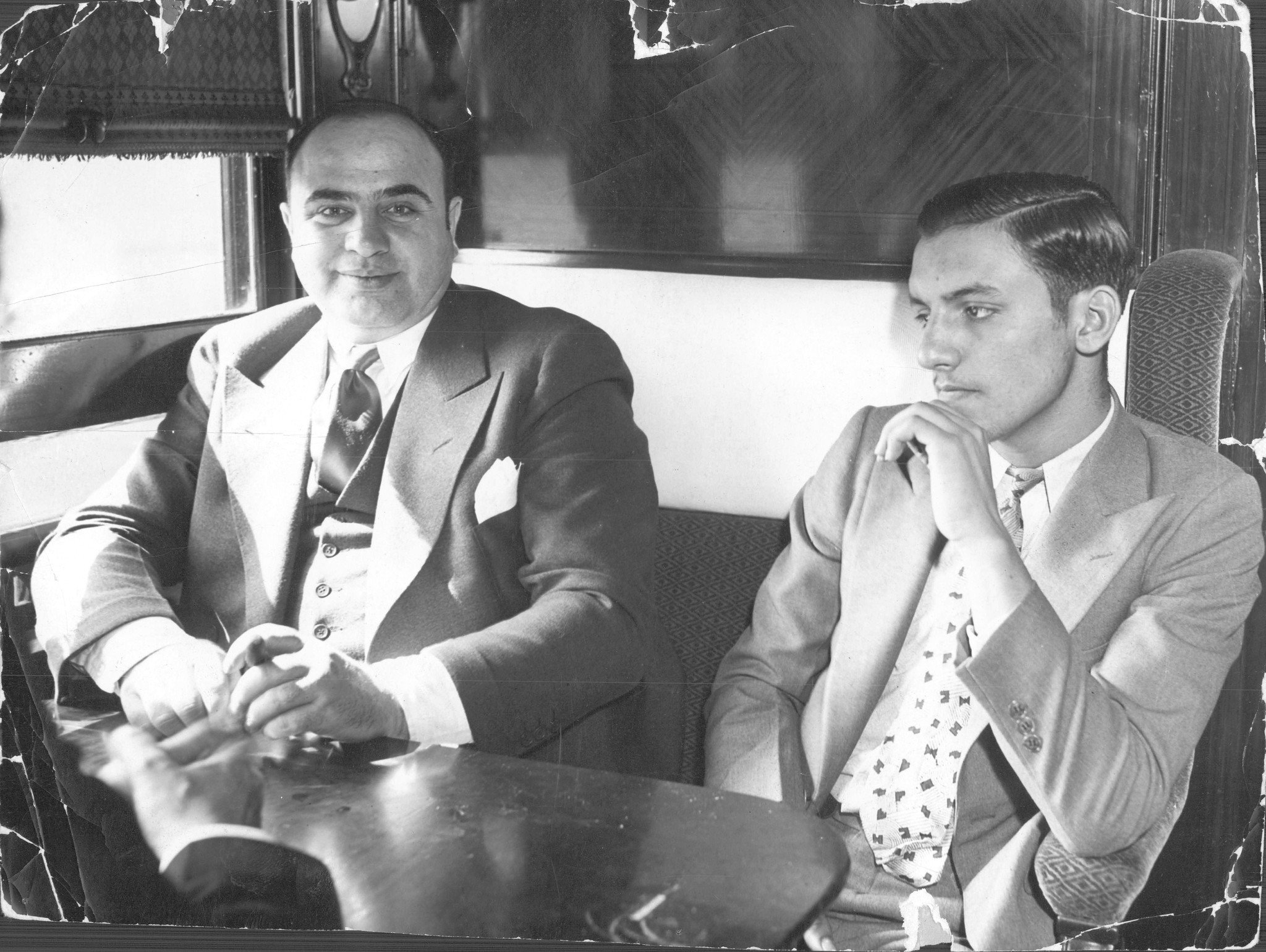 Capone was born in Brooklyn, NY, on Jan. 17, 1899. He had eight siblings, and his parents were Italian immigrants. Capone dropped out of school before completing sixth grade and later joined the Five Points Gang in Manhattan. He worked as a bouncer at a bar in Coney Island called the Harvard Inn, which was owned by mobster Frankie Yale. Capone married Mae Coughlin in 1918, and they remained together until his death. They had one son, Sonny. Capone moved to Chicago in 1920, but historians aren't sure whether he did so because he was invited by crime boss Johnny Torrio or because he injured a rival gangster.
14. Capone Had Bodyguards & Traveled Mostly At Night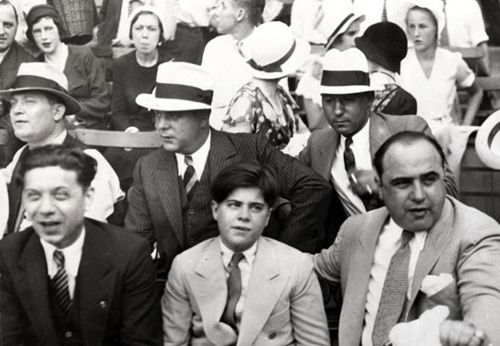 After Capone moved to Chicago to work under gangster Johnny Torrio, he started earning a reputation in the criminal underworld. He refused to carry any weapons because he wanted everyone to know his status as a man in charge. Instead, he made sure he was accompanied by two bodyguards everywhere he went. These men also sat on either side of Capone when he traveled by car. Capone preferred to travel at night and only went out during the day when it was necessary. Before long, he became the manager of Torrio's headquarters, the Four Deuces, a speakeasy, whorehouse and gambling establishment.