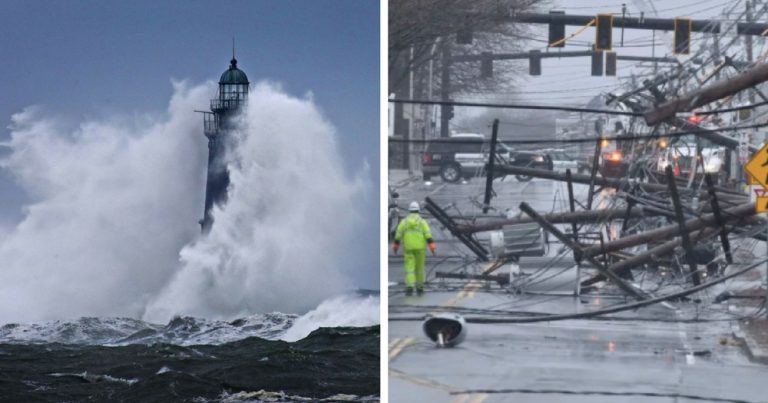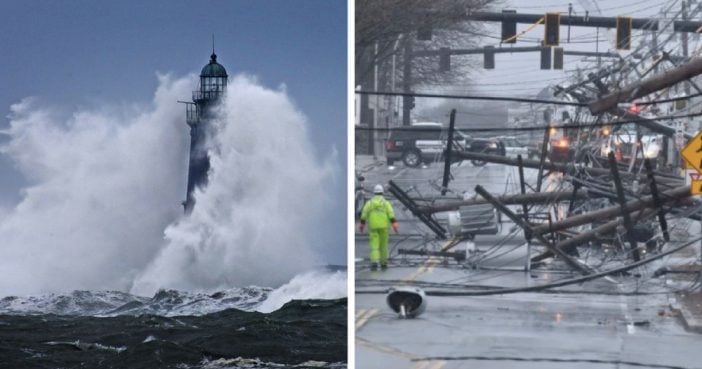 Burning Electrical Power Line.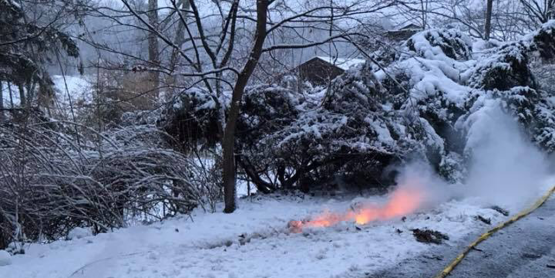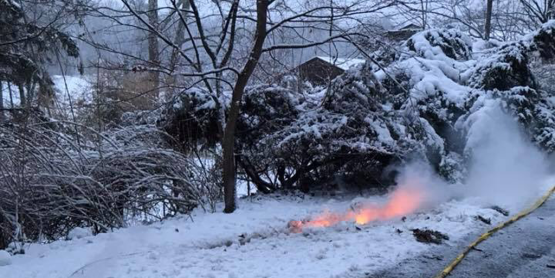 Jacob Gurner walks through a flooded backyard after checking on his home in Scituate.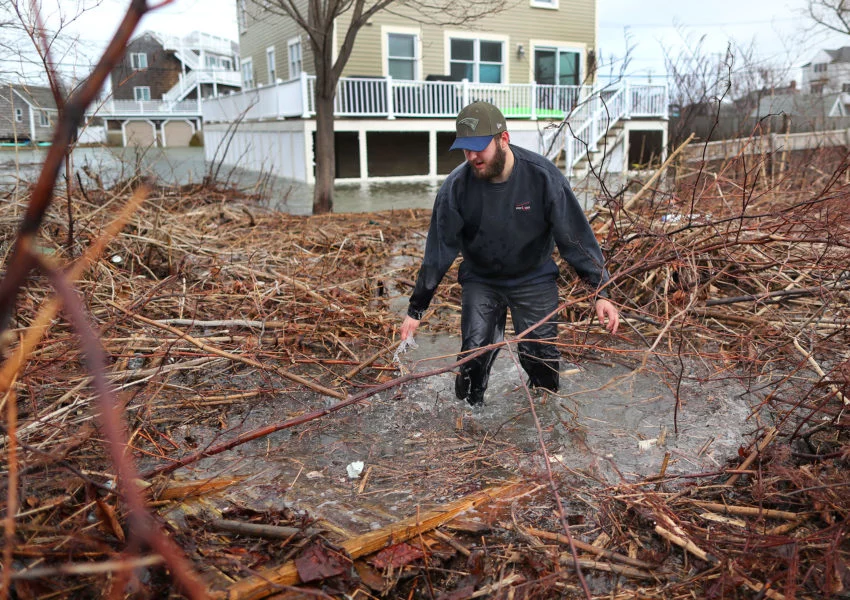 A flooded car sits in Houghs Neck in Quincy.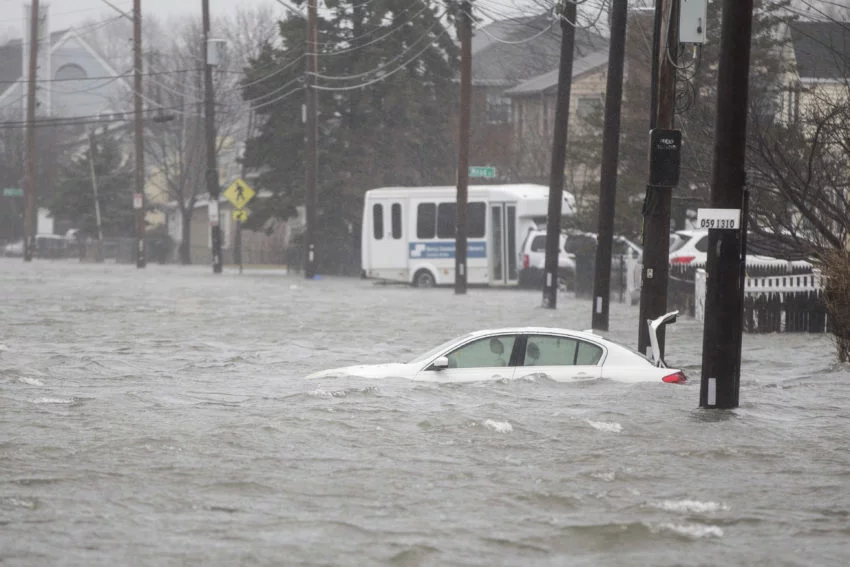 A front-end loader clears Turner Road in Scituate, which was covered with sand from the storm.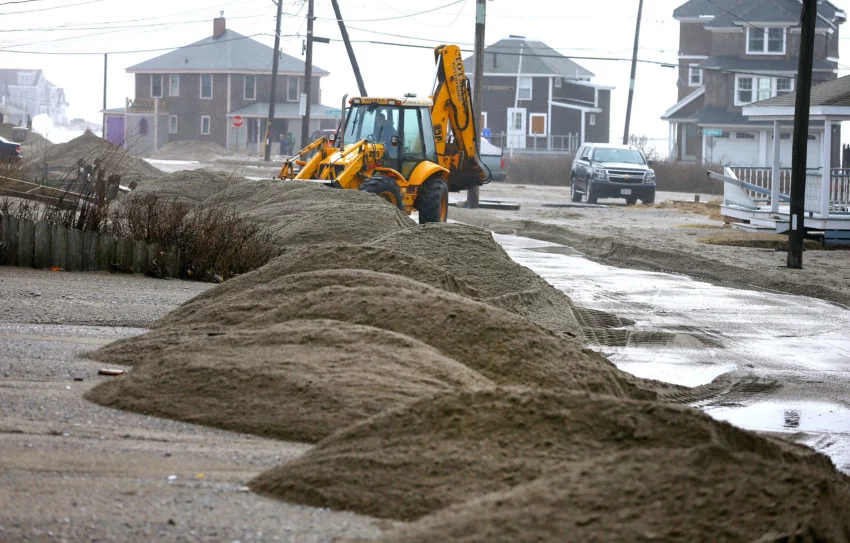 A Quincy home is evacuated.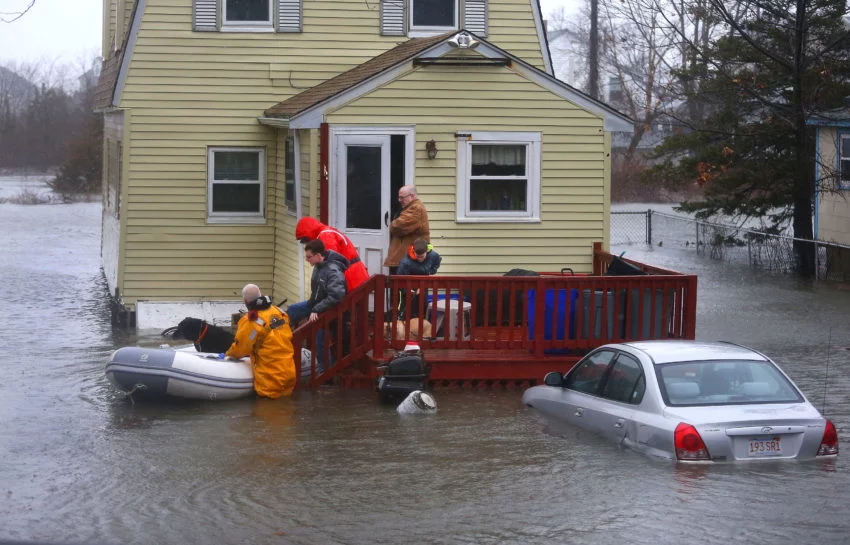 Water floods from Boston Harbor onto Seaport Boulevard in the Seaport district of Boston.
An uprooted tree blocks a residential street after taking down a power line in Swampscott.
Seawater violently rolls pounds seawall in Quincy. 
A man rows back to a home after going out for supplies in Quincy.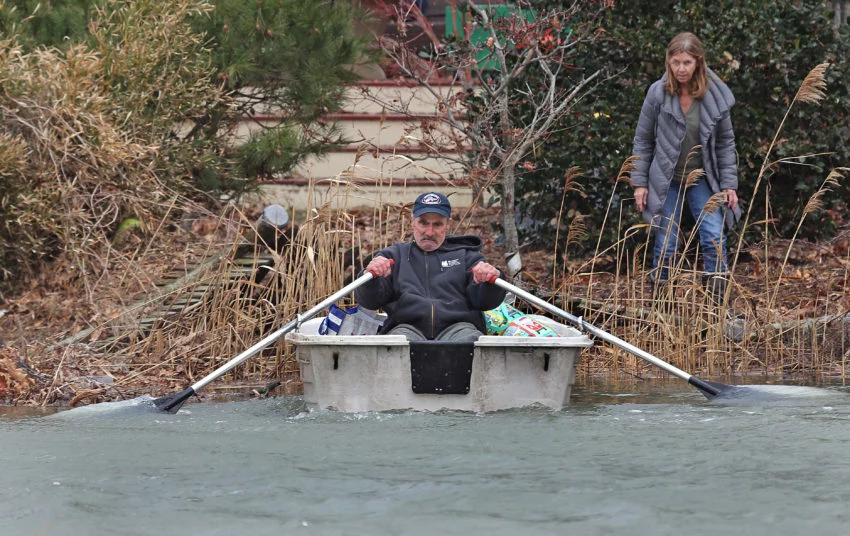 An uprooted tree blocks Tyler Street in Quincy.