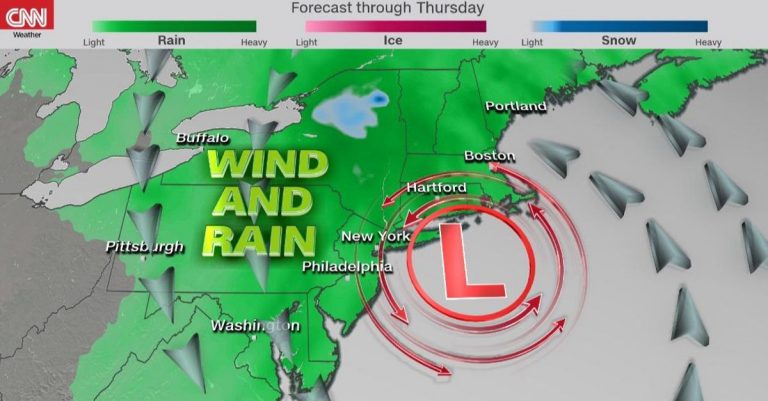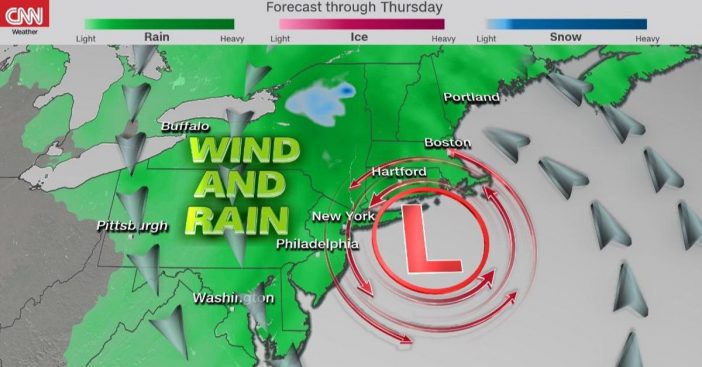 The nor'easter of October 2019 is making landfall.

This storm is bringing heavy rain, damaging winds, and thousands of power outages.

Many wind and flood warnings are still in effect for various parts of the northeast.
Late Wednesday into Thursday, more than 60 million Americans were in the direct path of a powerful nor'easter storm. The storm would bring extremely heavy downpour, damaging winds, and flooding in some areas. Especially down by the coastal areas, flooding and rough surf have become a huge concern.
CBS News weather contributor Jeff Berardelli says, "This is going to be a record-breaking storm." The reason for this storm comes from Great Lakes and a storm that was moving up the eastern seaboard. These storms would then merge together to form a powerful nor'easter.
Nor'easter of October 2019 making landfall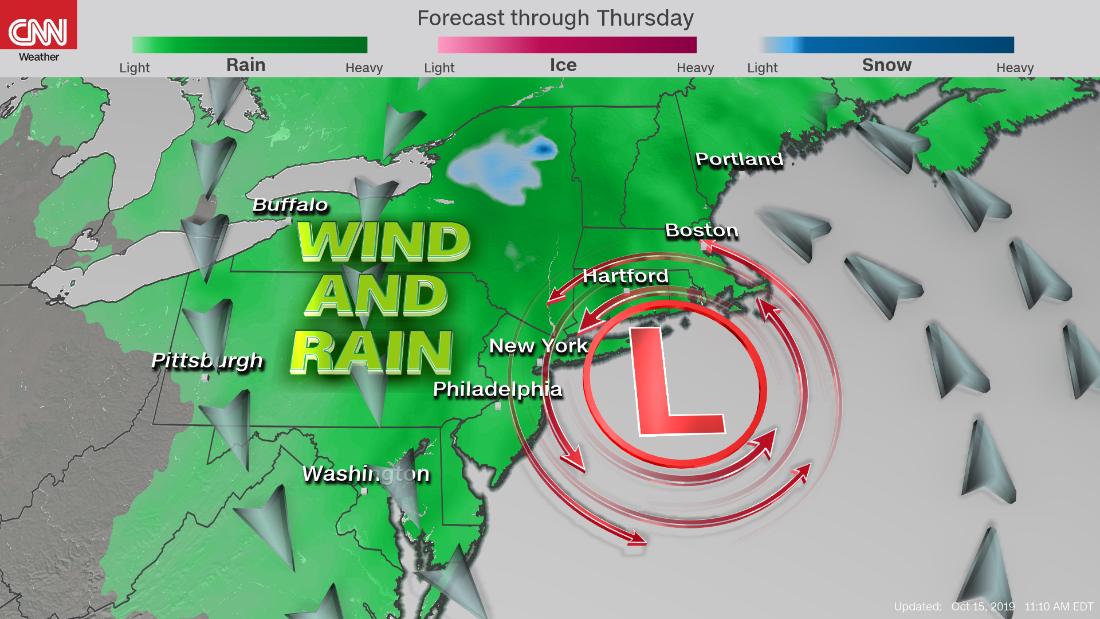 The worst of the nor'easter made its way through the northeast last night. However, it's still moving through and delivering quite the impact. The storm is coming with wind gusts up to 90 mph. The Weather Channel has also officially deemed the storm a "bomb cyclone," which we have heard in the past to describe strong storms.
A bomb cyclone is "the rapid deepening of an extratropical cyclonic low-pressure area," according to Wikipedia. This explains the heavy rain, damaging winds, and flooding. As a result of the nor'easter moving through a majority of the northeast last night, hundreds of thousands are left without power.
Power outages, downed trees, and damaging winds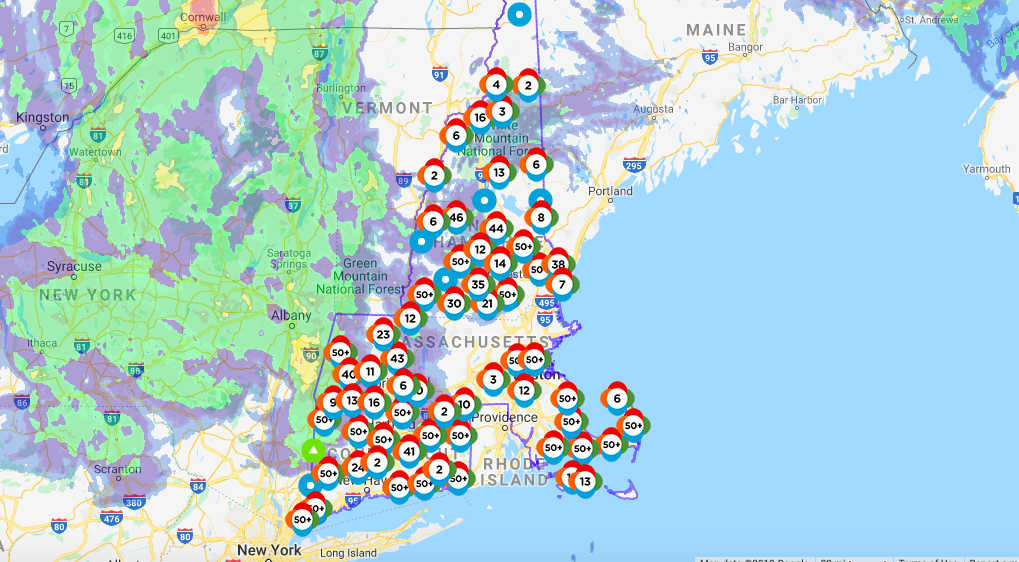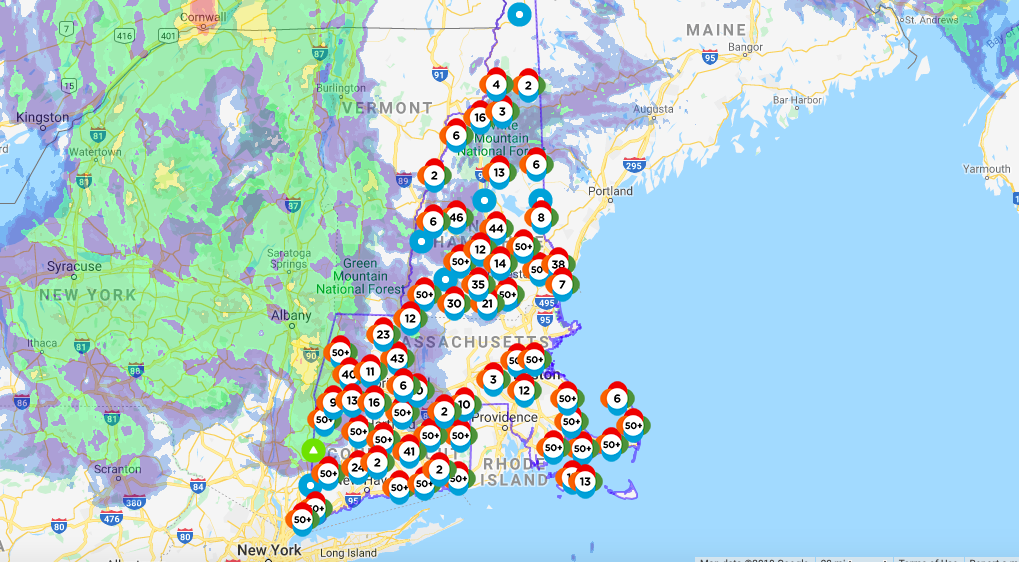 People have been reporting on social media the damage that the storm has already caused, such as downed trees and power lines. "Crane St. in Danvers is a MESS. Multiple trees down on houses, branches littering yards," reporter Julianne Lima reports. The tweet accompanies a video surveying the damage.
Crane St. in Danvers is a MESS. Multiple trees down on houses, branches littering yards @boston25 pic.twitter.com/LOUJODEk7H

— Julianne Lima (@JulianneLimaTV) October 17, 2019
Flood warnings have been issued from the Hudson Valley in Albany to southern and eastern New Hampshire to western Maine. Rain is forecast to continue in parts of the northeast on Thursday as the low-pressure system moves its way out of the northeast. Rain will slowly diminish in many of these areas by Thursday night, leaving some wind behind.
Additionally, high wind warnings are in effect for coastal Maine, the entire New York City Tri-State, the Jersey Shore, southern Delaware, and many more areas. Continue to watch your local weather for updates on the nor'easter and what to expect for the rest of your day!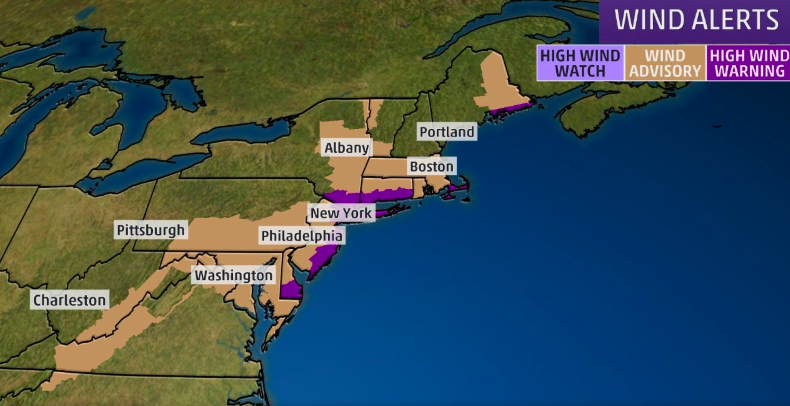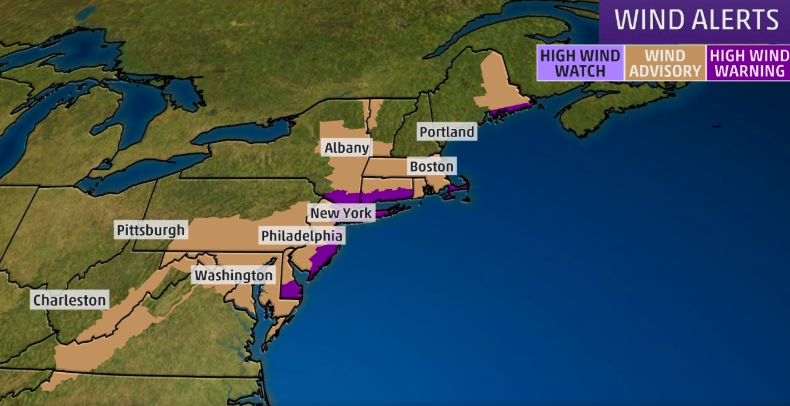 Check out some of the footage from the coastal line of Massachusetts. It shows the powerful nor'easter making landfall, bringing rough surf, rain, and high winds.