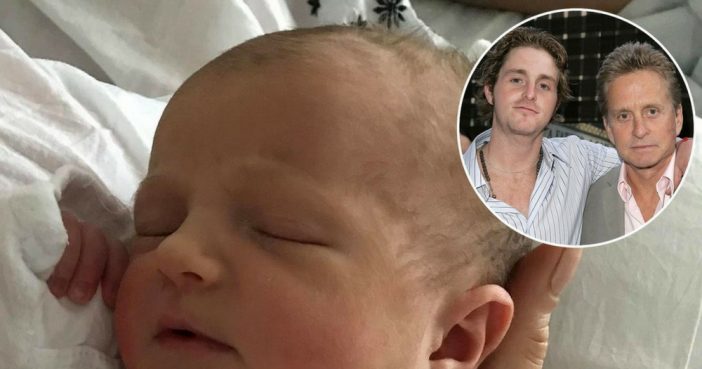 Michael also has two children, son Dylan (17) and Daughter Carys (14), with his second wife Catherine Zeta-Jones.
Douglas told People Magazine: "Dylan and Carys love being an aunt and uncle and we're so happy to be her Bubba and Zeze."
The birth of Cameron's baby girl came just 16 months after he was released from prison after serving a nearly 7-year sentence for a drug conviction. In 2010, he was sentenced to five years in prison for possession of heroin and selling methamphetamine. His sentence was extended after he confessed to smuggling drugs into prison.
Despite their stressed past, Cameron said that he and his family are "closer now than ever."
"In difficult times, we tend to come closer. It is a beautiful sort of trait that we have," Cameron said, adding, "My father and I have an amazing relationship. I love spending time with him, and I will spend as much time with him as I can."
https://www.facebook.com/MichaelDouglasOfficial/photos/a.439589159469239.1073741828.436431613118327/1629800370448106/?type=3&theater
So you can imagine how much this first-time grandfather was beaming the first time he met his granddaughter.
(Source: People)