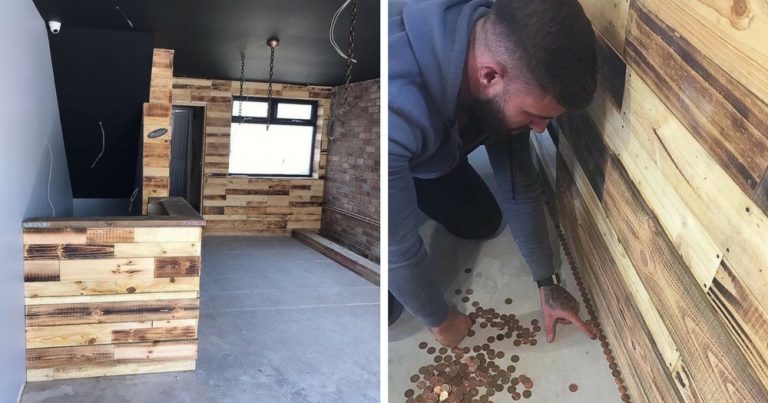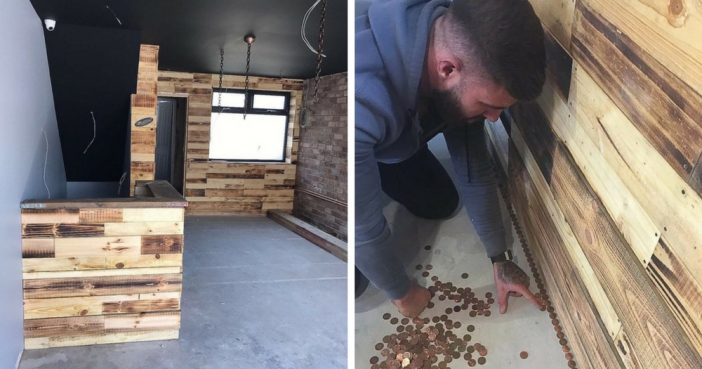 Rich Holtman, a barber in BS4 located in Dudley, West Midland, needed a floor renovation for his shop. He was then quoted an amount of $1,165 for the said renovation.
This is the space before the penny project began: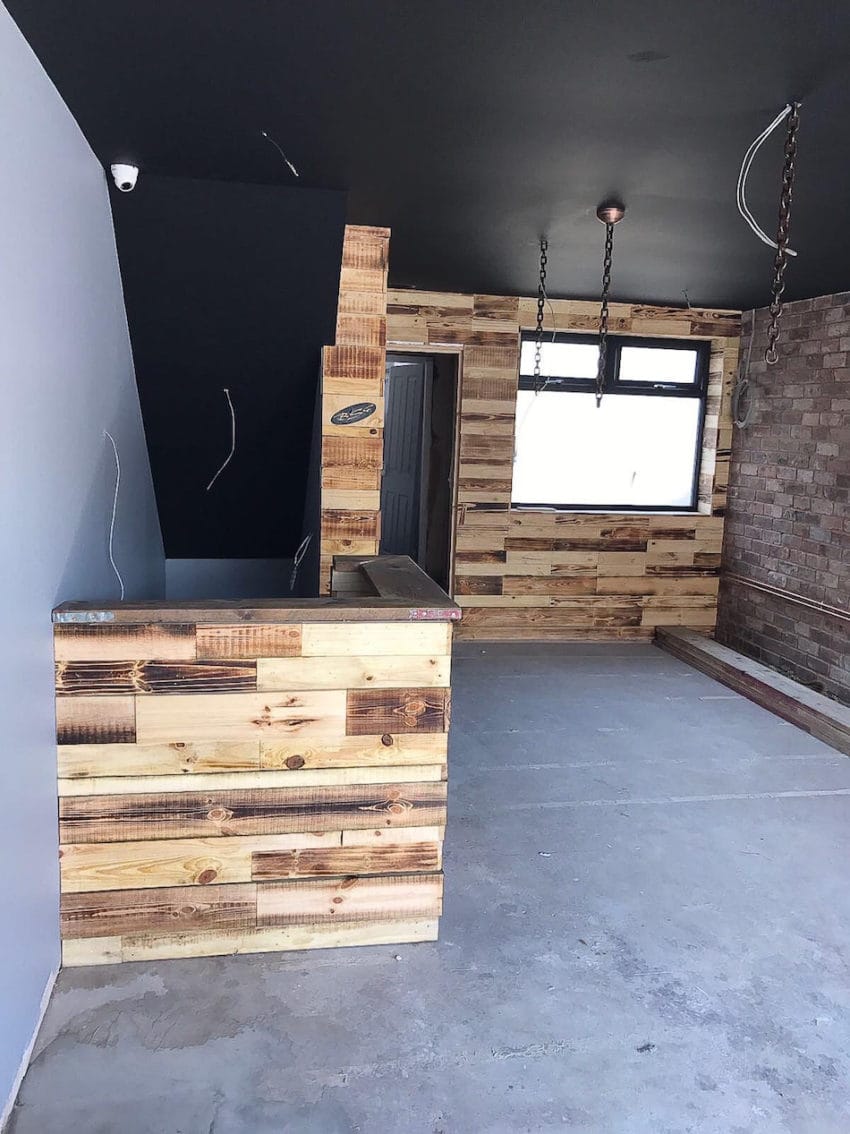 Rich Holtman found the estimated amount expensive. He then decided to search and browse on the internet possible solutions and other ideas to renovate his shop's floor.
It took a week of laying pennies to finish the project: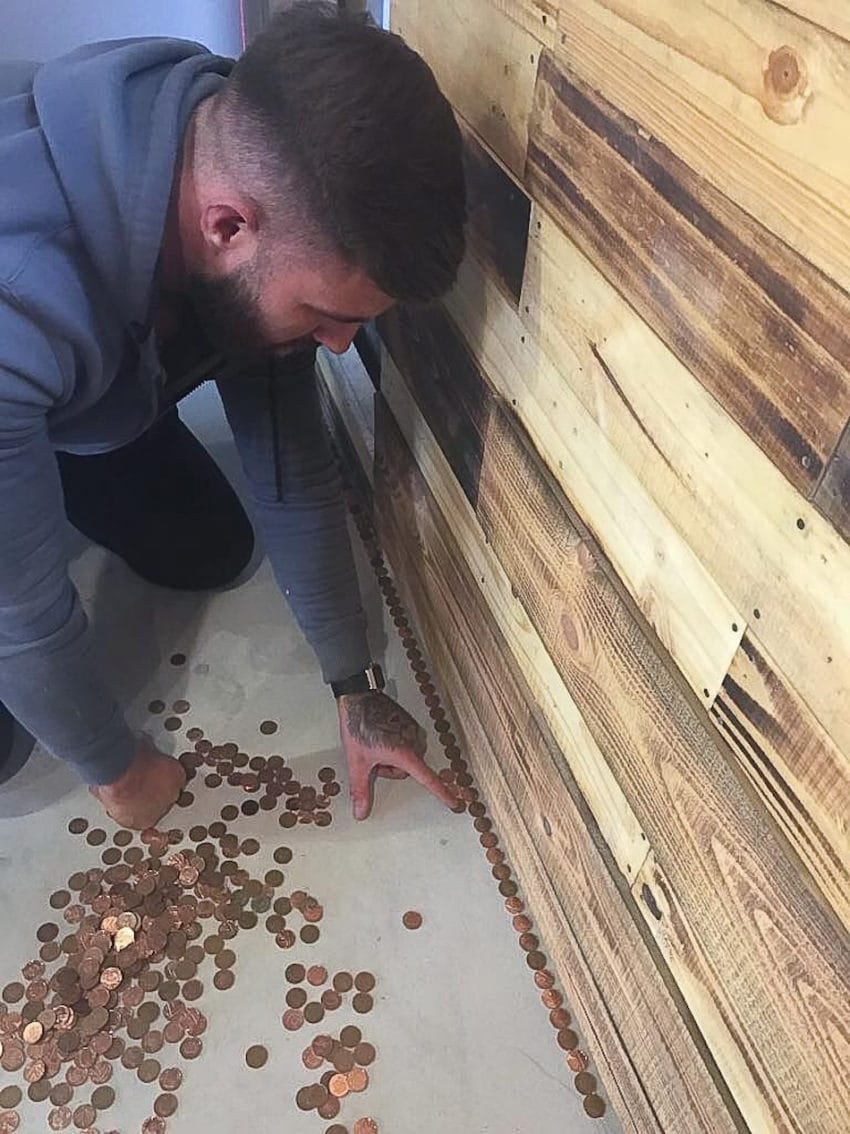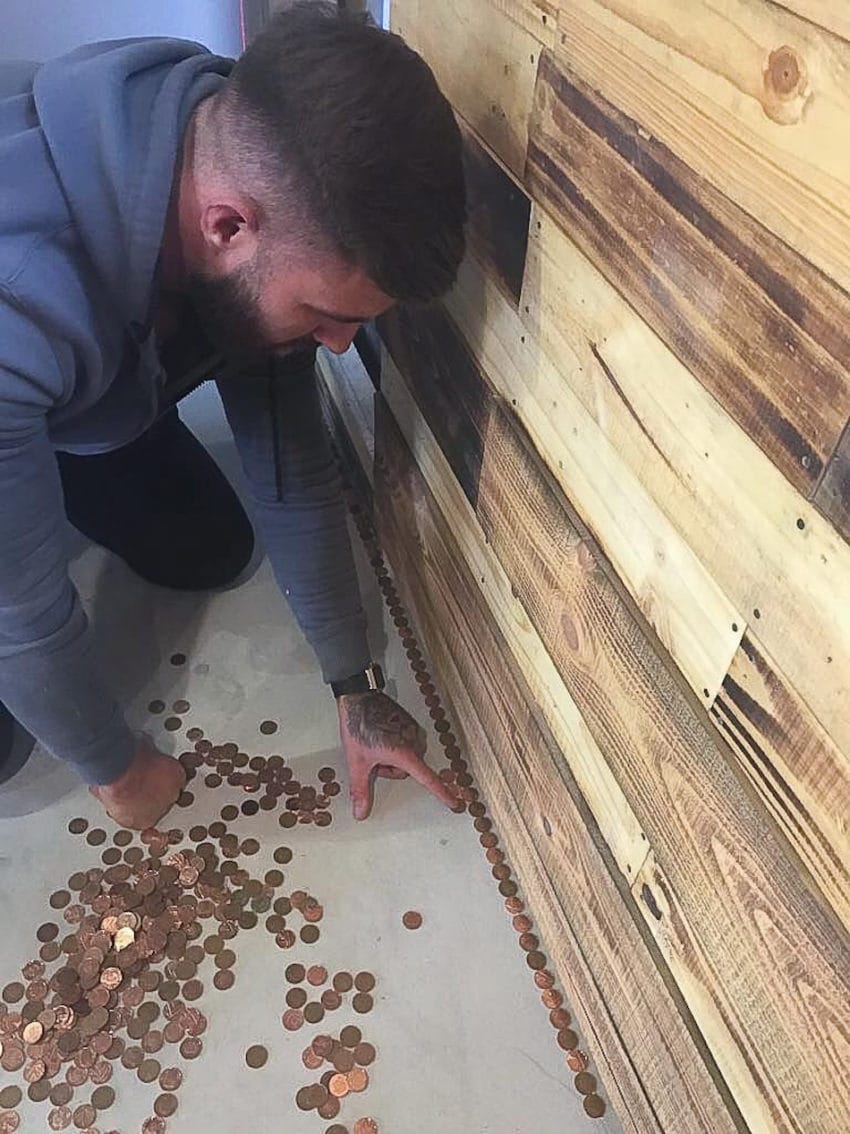 He then found the best idea on the internet which is to cover the floor with pennies. He pushed through with the said plan and religiously went to the bank each day to withdraw and change his money to more pennies.
There are 700 pounds of pennies on the floor: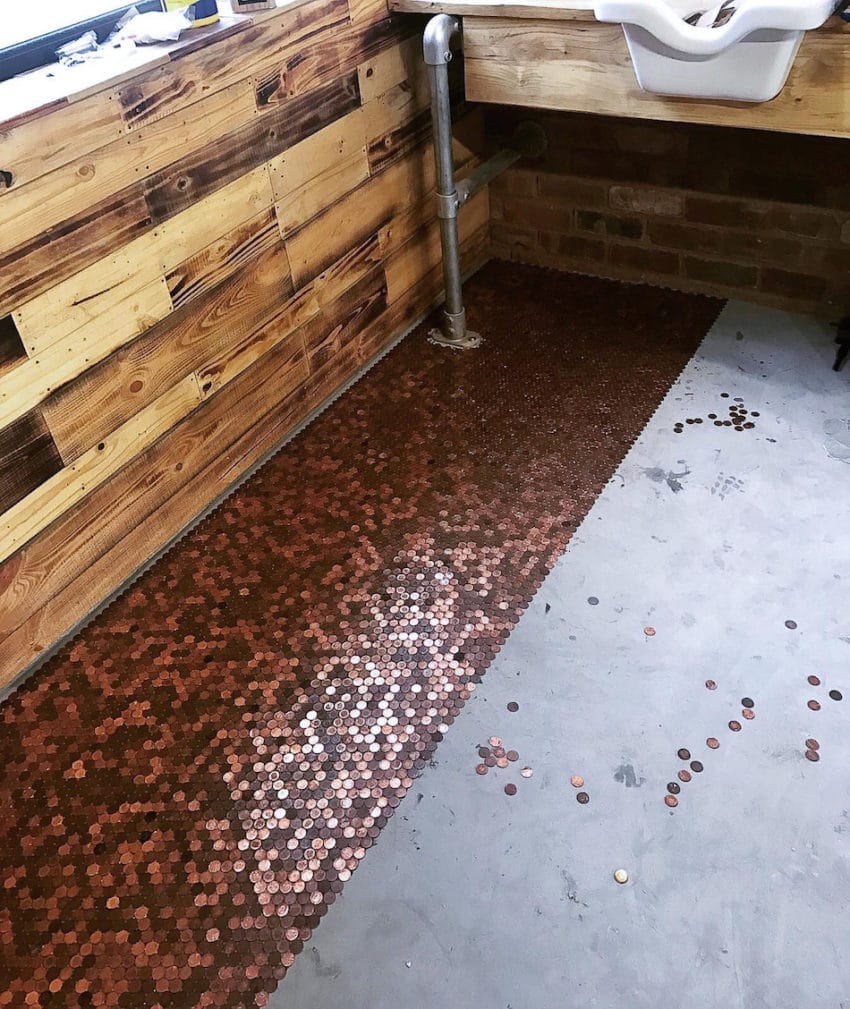 SWNS – rugzee.comThough the said project took a long time to finish, Rich Holtman finds it very fulfilling and worth it to spend many hours of labor to get his desired result.
The floor is great publicity for the shop, as many people come to just to check it out.