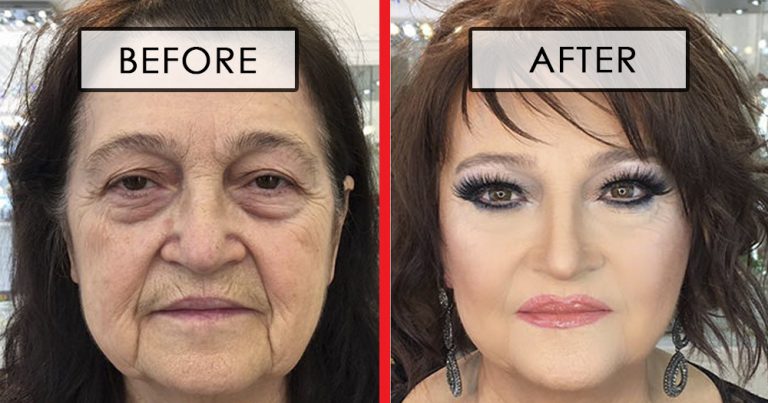 Anar AagaKishiev is a 32-year-old talented make artist from his early age from Azerbaijan, he transforms old women into almost half their age by using his makeup. His expertise includes hiding wrinkles, under-eye bag discoloration and hiding several others signs of old age. He also worked with famous Azerbaijani famous singers such as Ruhi, Aygun Kazimova, Roya, Nigar Camal and many others. Here are some of the greatest example of his making older ladies appear younger.
Anar with one of the 80-year-old models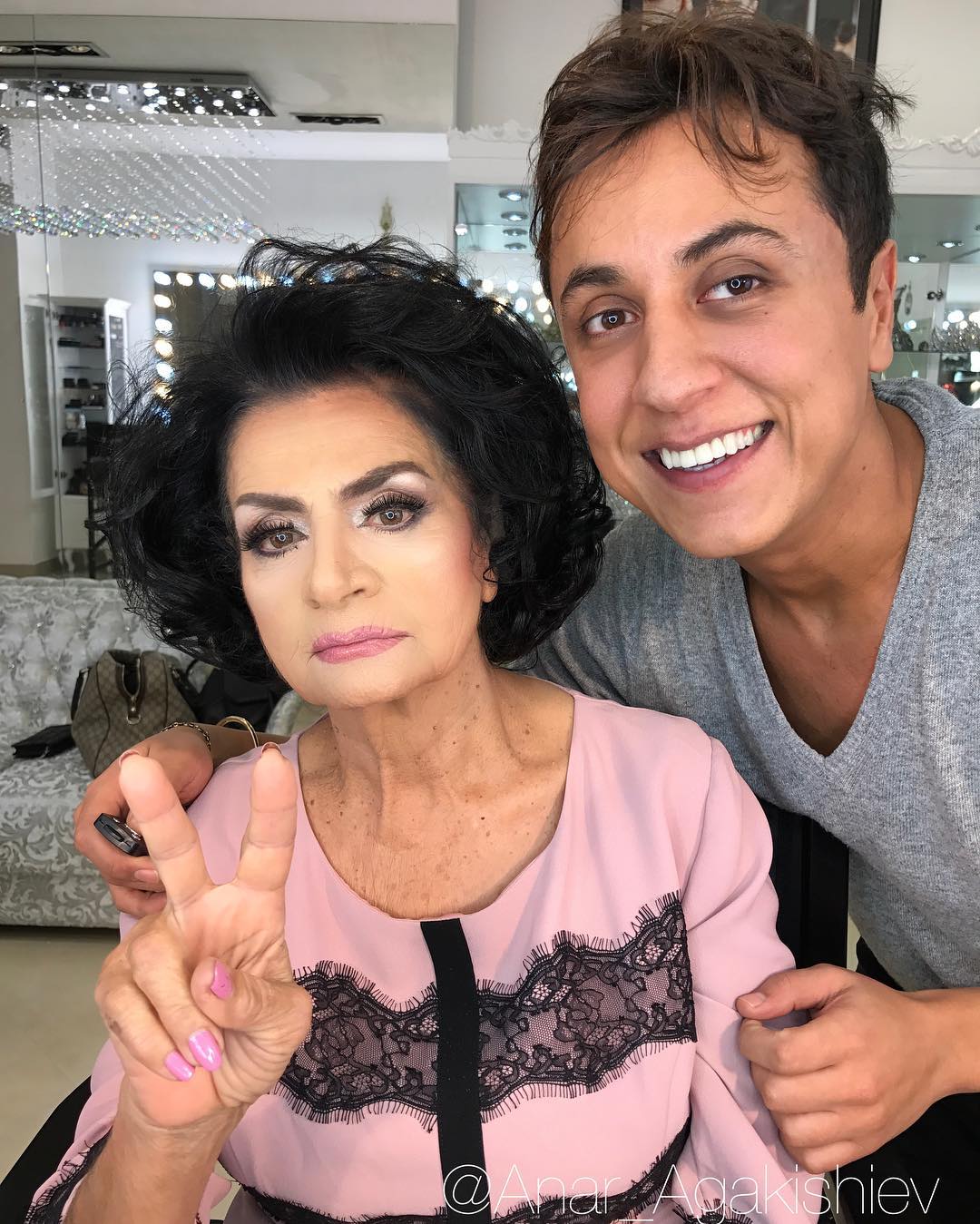 The clever artist insists no photoshopping is used.
#1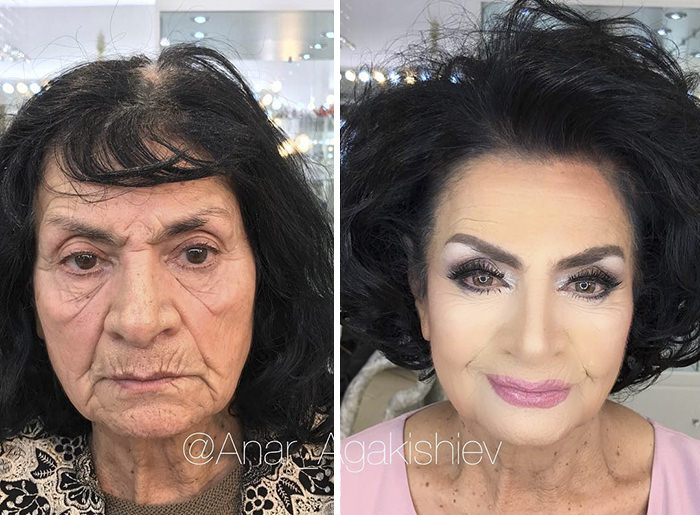 #2
#3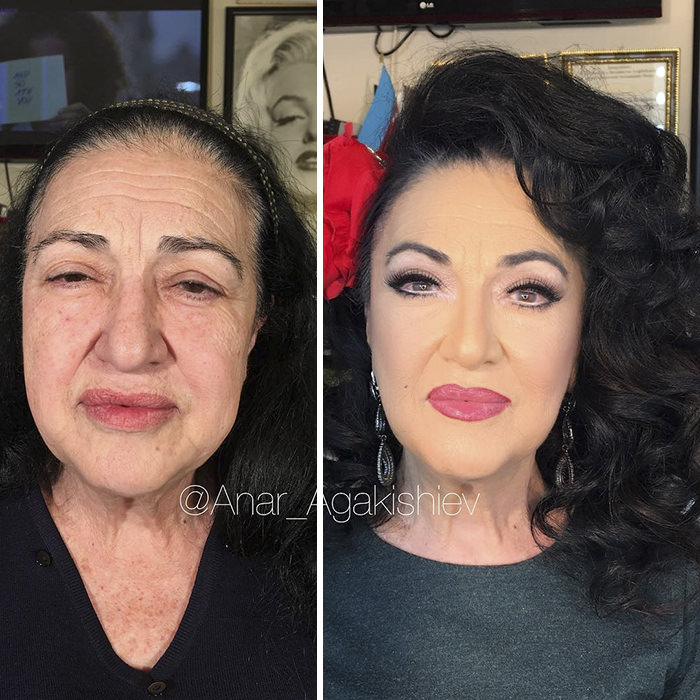 #4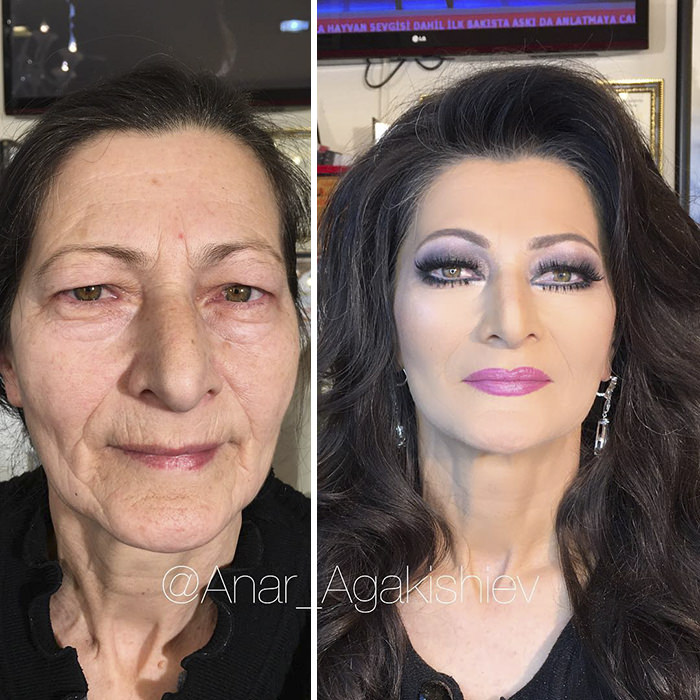 #5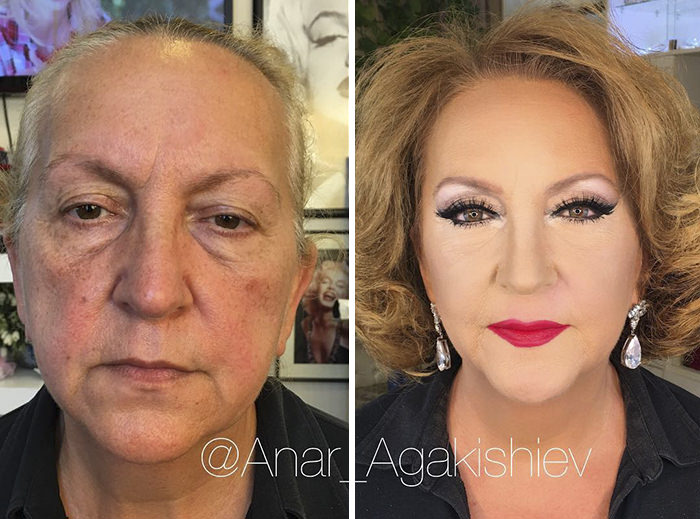 #6