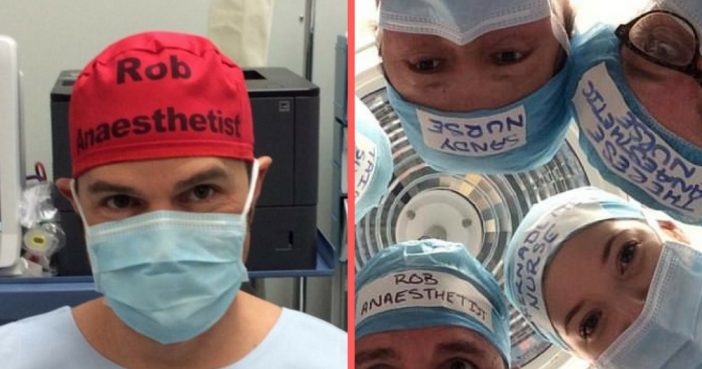 This is how one doctor's slightly 'awkward' decision to scrawl his name and profession across his forehead, changed safety in medicine across the world.
Dr. Rob Hackett, a Sydney based anesthetist, decided to write his name and profession on his scrub cap to avoid mix-ups in the operating theatre.
'There were some snide remarks, like "can't you remember your name?"' Dr. Hackett said.
Six months since he first emblazoned his name and profession on his forehead, Dr. Hackett revealed the idea had been embraced by surgical staff internationally.
He said the idea, however small, reduced the chance of delays and miss-identification between colleagues wearing surgical scrubs in the operating room.
He said the name tags prevented embarrassing situations.
Alison Brindle (pictured below), a UK student midwife, created the hashtag #TheatreCapChallenge
'When you work across four or five hospitals and with hundreds of people, I'd say 75 percent of staff I walk past I don't know their name. It's quite awkward,' Dr. Hackett told the Sydney Morning Herald.