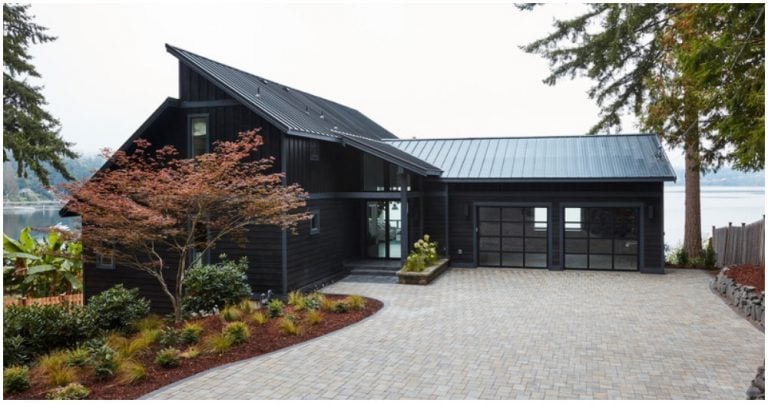 General manager Ron Feinbaum says the biggest misconception about the giveaway is that it's impossible to win. "We see so many social-media posts that say, 'I'm going to enter again this year but I'll never win,'" he explains. "And yet, real people win it every time: teachers, retirees, firefighters, postal workers."
Once HGTV draws the lucky name, a team of producers begins planning the ultimate surprise party, working with the winner's friends, spouse, parents, and/or children to create a scenario where interior designer Tiffany Brooks and a crew of camera operators can ambush them, usually at a restaurant or their place of employment. Last year's winner, Anna Spangler, for example, though she was having an average Friday night out with her husband and friends when Brooks stormed their sip-and-paint class to inform the Kutztown, Pennsylvania, a native of her $1.7-million prize including a waterfront home on St. Simons Island, Georgia.
"There's nothing more humanly emotional than when you can ambush somebody and surprise them with one of these homes," says HGTV's Feinbaum.
David Rennie's 2016 setup was orchestrated by his two adult daughters and son-in-law. The family was at church on Palm Sunday, which also happened to coincide with a special milestone for David, who had received a life-saving kidney transplant one year earlier. The priest made an excuse for the camera crew's presence (they were filming a documentary for the diocese, he said) and invited David up front for a blessing on his anniversary.
HGTV host Tiffany Brooks with 2016 Dream Home winner David Rennie during the ambush at his church.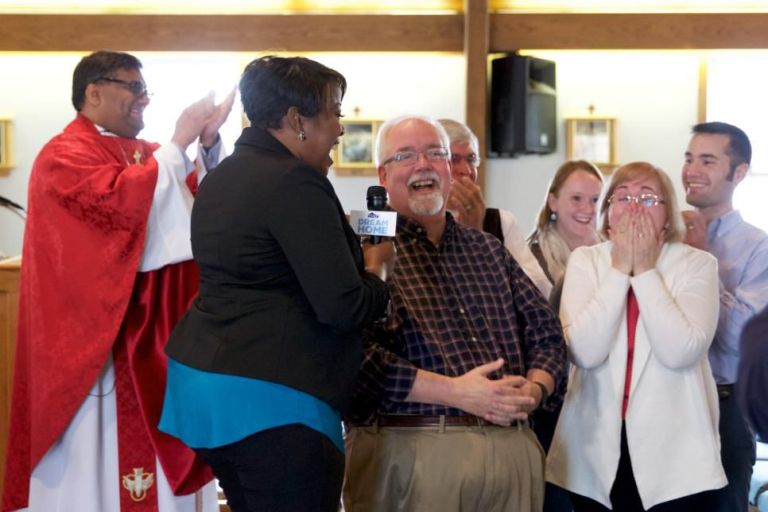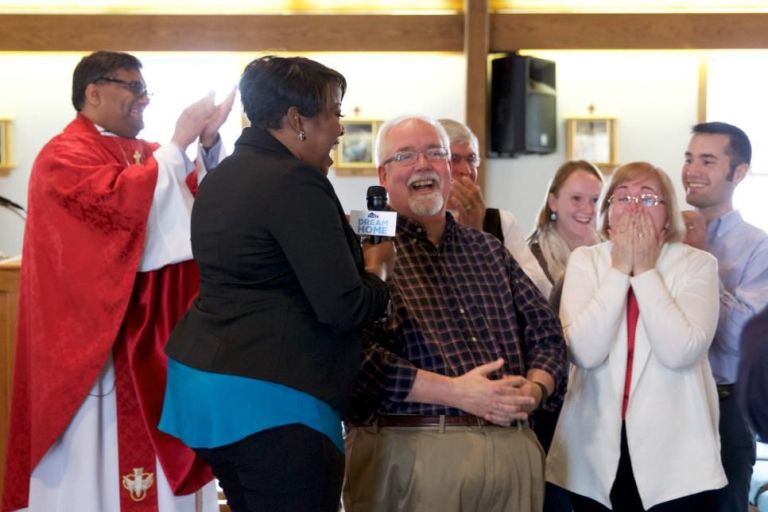 HGTV's Brooks joined them by the podium to talk about her own kidney transplant, which she'd received from her brother more than a decade before. "I thought, That's cool, then she started talking about the HGTV Dream Home and I realized something might be up," says David. "But a lot of other people in the congregation had entered too."
David's friends and family stood behind him as he received the news, afraid he might faint. "It's a surreal experience when they tell you you've won this house, a boat, cash, and all that stuff," he says. "It's overwhelming."
Sometimes it takes a minute for the news to set in. When network officials called the winner of 2017's Ultimate Retreat—only Dream Home and Smart Home winners are told in person—he didn't believe it was real. "We had to call him back a second time," says Feinbaum.
From there, winners are invited to spend a couple of days getting to know their new home and town—with airfare, hotel, and restaurants all courtesy of the network, of course. Winner's Weekend, as it's called, includes an inaugural tour of the house, where the interior designer explains the thought process behind the paint choices, furniture, and other fixtures.
Dozens of representatives from sponsors also share in the celebration. "The homes are created with sponsor products, so it's a way to show them in person how beautiful the house is with items they supplied, and let them experience this amazing weekend with someone who's having a life-changing moment," says Feinbaum.
HGTV host Joan Steffend, left, with 2005 winner Don Cruz and his wife, Shelly, and son, Donny, plus Victoria Recano from The Insider.
Don Cruz, the 2005 winner, told reporters the weekend was filled with unforgettable firsts, from the transportation ("I thought the first time I'd ride in a stretch limo, I'd be six feet under!") to a chance meeting with country singer Dwight Yoakam at one of the high-end restaurants they visited.
"It makes the heart grow a little bit bigger to meet these people and understand how thankful they are that first time they get to open the door to their new house or sit in their new car," says Feinbaum.