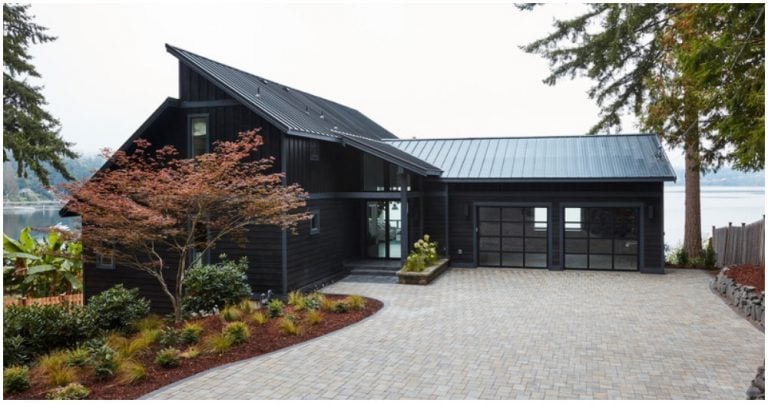 In 1997, HGTV's very first Dream Home, a charming log house crafted of Nordic pine and overlooking the Grand Tetons in Jackson Hole, Wyoming, launched a series of fantasy abodes, each just a little more impressive than the last.
The network has debuted a new Dream Home every year since, and launched two adjacent sweepstakes: Smart Home (formerly Green Home), in 2008, which showcases cutting-edge, energy-efficient systems and appliances, and Urban Oasis, in 2010, for the city-dwelling set enamored with skyline views. Sister network DIY also has the Ultimate Retreat giveaway, formerly called Blog Cabin.
The 2018 prize, a modern stunner overlooking the Puget Sound in Gig Harbor, Washington, comes with $250,000 in cash and a new Honda Accord —a total prize value of $1.8 million. The period to enter the sweeps closed on Feb. 16. Last year's giveaway received more than 130 million entries. (HGTV Magazine is published by Hearst, the parent company of Country Living.)
"The view from this year's Dream Home is by far my favorite of any of the homes we've done," says Dream Home general manager Ron Feinbaum, who's in charge of selecting the properties and seeing them through to completion. "I knew it was the house within five seconds of walking is based on the view alone."
Of the 21 people who've won Dream Homes over the years, only six, or about 28 percent, actually lived in their home for more than a year. The vast majority either took the cash alternative or sold the house back to the developer within a year of winning.
"Uncle Sam makes it a little difficult to take ownership," says Laura Martin of Boise, Idaho, the 2014 winner of a sprawling mountain house in Lake Tahoe. It wasn't lack of wanting the house that made her choose the money instead.
The Dream Home grand prize—typically $250,000 in cash, a car, and sometimes a boat, in addition to the home itself, usually valued at $1 million or more—comes with a federal income-tax bill of about $700,000, according to an analysis by Vocativ, plus state income and real-estate taxes that vary by location. The cash alternative, on the other hand, carries a federal tax liability closer to $500,000, no real-estate tax, and none of the maintenance, utilities, or relocation or travel costs associated with owning a second home.
David Rennie, who won the Merritt Island, Florida, Dream Home in 2016 but chose the lump payment, says not everyone grasps the tax burden. "People at my church still ask me, 'Have you been to your house in Florida lately?'" he says. "I have to tell them I wasn't able to keep it. They're surprised."
Tina Carlson of Thousand Oaks, California, the 1998 winner, kept her low-country charmer in Beaufort, South Carolina, for seven years, the longest time of any recipient. She took out a mortgage on the home to pay the taxes and used it as a vacation and rental property before selling it in 2005.
2016 HGTV Dream Home winner David Rennie (red shirt) with wife, Meg, daughters Carolyn (right) and Kate Carberry (second from left), and son-in-law Ken Carberry at the Merritt Island, Florida, home.