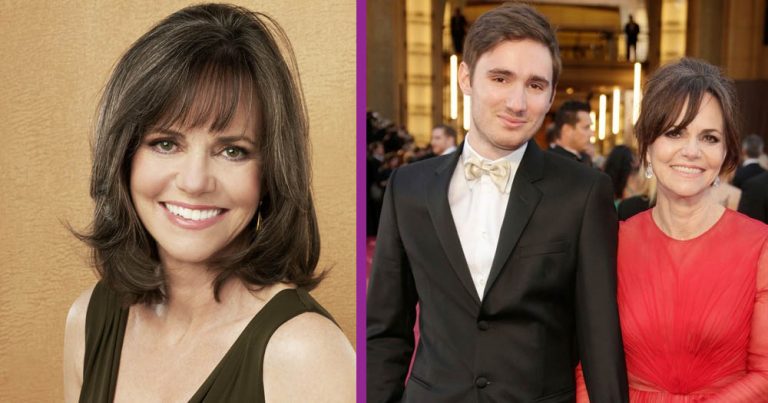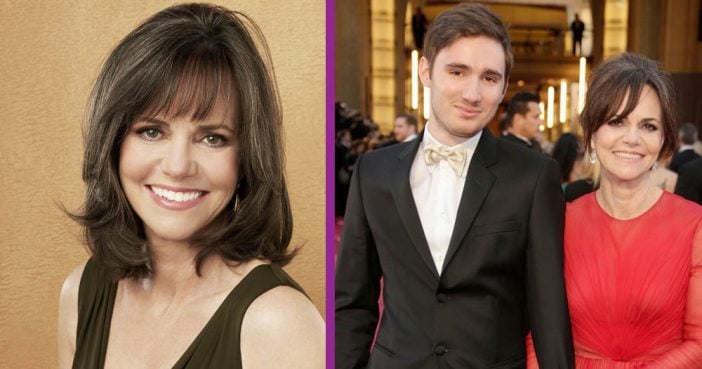 "Find a way."
Now that's motherly encouragement.
Greisman captioned the picture: "Just some really helpful advice from my mom on how to deal with my Olympic crush."
It was all very nice and heartwarming – but then Field raised the stakes.
She gave her son the ultimate push and tagged Rippon in a quote-tweet.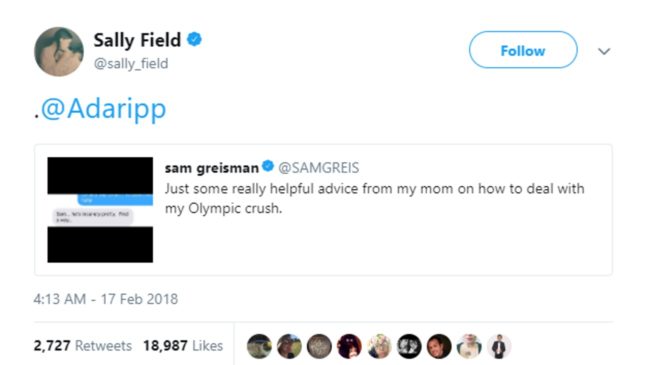 Greisman, it seems, was not expecting that.
He responded: "Yikes."
This isn't the first me Field has publicly supported her son.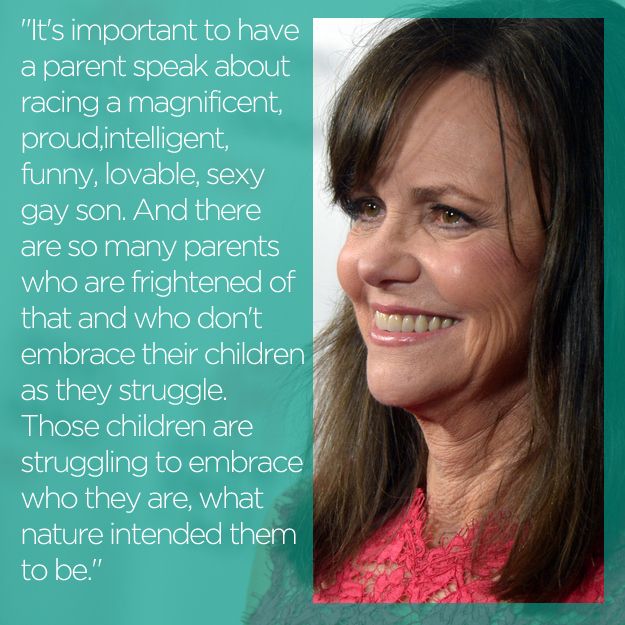 In 2014, she wrote a heartfelt letter about raising him, saying that being a part of his journey was "one of the great privileges of my life".
And the next year, she said she was horrified by parents who disapproved of their gay children.
"It's not against nature if nature has actually done this," said Field in a radio interview.
"Sam was always Sam, this wonderful human that he is, from the time he was born.
Credits: pinknews.co.uk