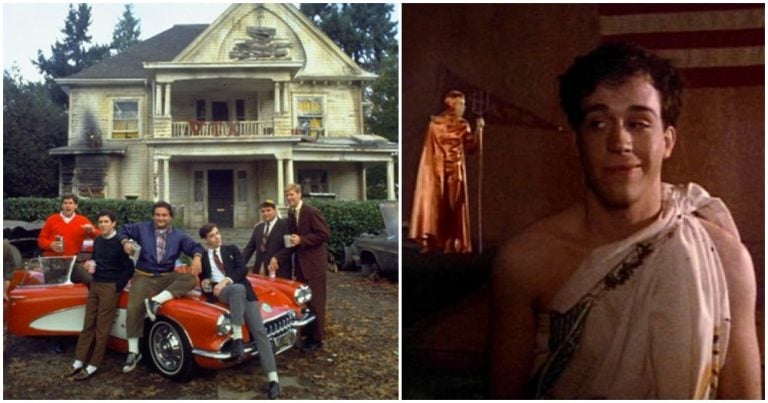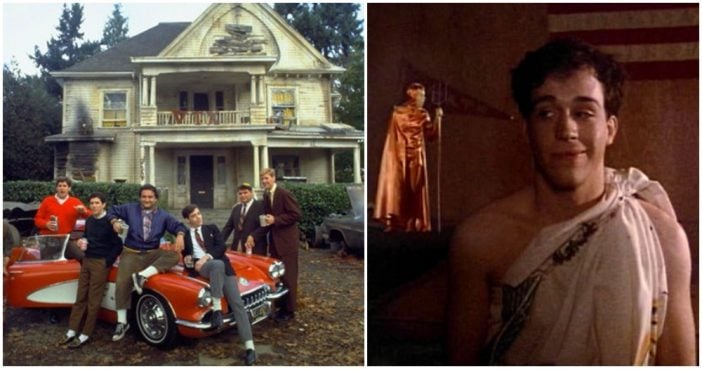 5. Delta House Was Inspired By Writer Chris Miller's Dartmouth Fraternity… Which Was Described As A 'Vomiting Cult'
As the writers were creating the script for Animal House, they often found themselves drawing on their own experiences in college fraternities for inspiration. Writer Chris Miller's stories about Alpha Delta Phi at Dartmouth were usually the craziest, and John Belushi's Bluto character was inspired by a real-life guy who poured mustard on his head and bit girls while crawling around on the dance floor.
Miller's name at the frat was "Pinto" which made it into the film, but many of his experiences with vomit were cut. Harold Ramis remembered, "Chris' fraternity had virtually been a vomiting cult. And we had a lot of scenes that were almost orgies of vomit. His fraternity would eat certain kinds of food to produce certain types of regurge. We didn't back off anything."
The real life Alpha Delta has lived up to its movie reputation. They have been disciplined for numerous things including serving alcohol to minors and were kicked off campus in 2015 for branding their new members with hot pokers.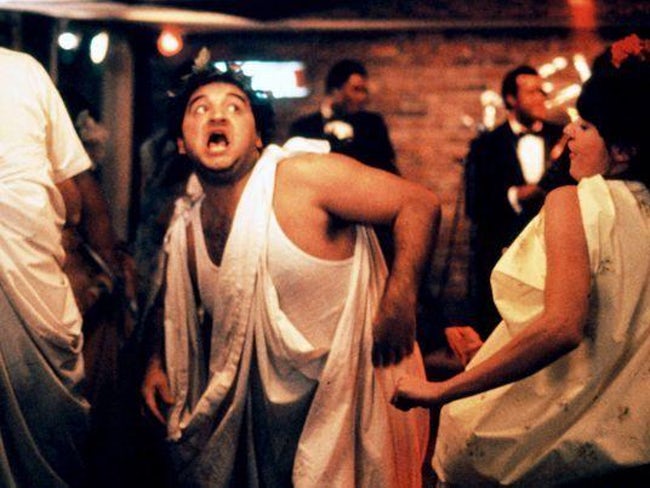 6. Mark Metcalf Was Cast After Lying About Riding Horses And Stephen Furst Got The Job After Delivering His Resume With A Pizza
Since the makers of Animal House were unable to get their first choices for their cast, the roles went to mostly unknown actors desperate to find work. Mark Metcalf, who won the role of Neidermeyer, was asked if he knew how to ride horses. He didn't, so he made up stories about his father working as a trick rider in the circus just to get the part.
Stephen Furst received the part of Flounder after one of the National Lampoon publishers ordered a pizza which also contained his resume inside the box. Kevin Bacon, who still had his baby fat and was working as a waiter at the time, snagged his first movie role when a casting director happened to notice his "smarminess." Tom Hulce signed on to play Pinto in order to take a U-turn from the serious subject matter he'd been dealing with on the stage while starring in the play Equus.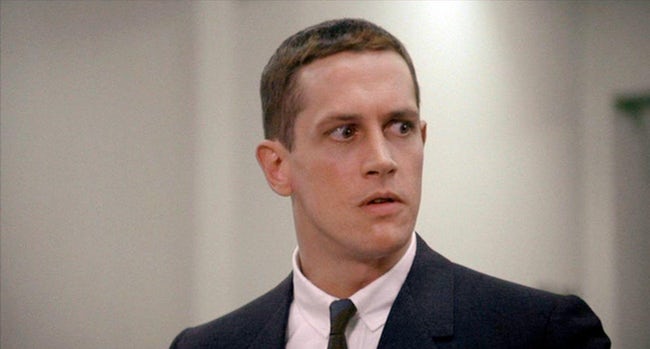 7. Filming Took Place At The University Of Oregon Only Because They Didn't Read The Script And Regretted Turning Down 'The Graduate'
While searching for a college campus to serve as the location of Animal House, the filmmakers visited six different states and 12 different colleges. Although the schools were happy to flirt with Hollywood, they changed their minds as soon as they read the Animal House script. Finally, the University of Oregon gave them the green light, but only through a bit of luck. It turned out the school had turned down the opportunity for The Graduate to film there since the president thought the script was dirty. He regretted that decision so much he didn't bother to read the Animal House script before giving his okay. Since the exploits of Mrs. Robinson were a little more high-brow than those of Delta House, it was probably a good thing he didn't or the movie might have never been made.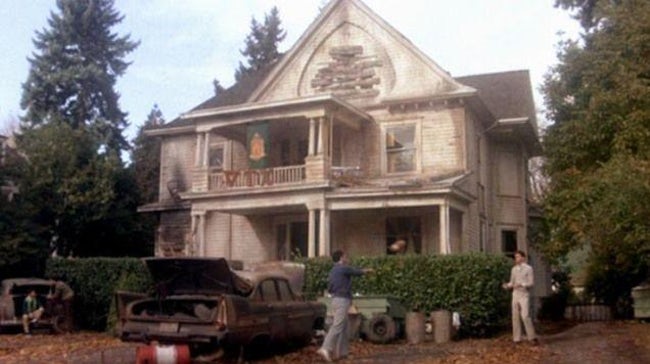 8. 'National Lampoon' Co-Founder Doug Kenney Defaced Fine Artwork In The Universal Offices
Although Universal agreed to produce Animal House, they didn't have much faith in it. Not impressed with National Lampoon's history of gross humor and immature vulgarity, they gave the movie a budget of less than $3 million, which in respect to movie-making isn't very much. The Universal execs figured they would be making a decent profit (since the budget was so small), so they allowed the crew to do pretty much whatever they wanted and gave them an office at their studio in New York.
Unsurprisingly, the cast and crew brought the antics of the film's characters to the posh NYC offices. The building was filled with various fine artwork featuring hunting scenes and English antiques. Doug Kenney, a co-founder of National Lampoon, defaced multiple pieces of art in the office building by drawing rats on them with a ballpoint pen.