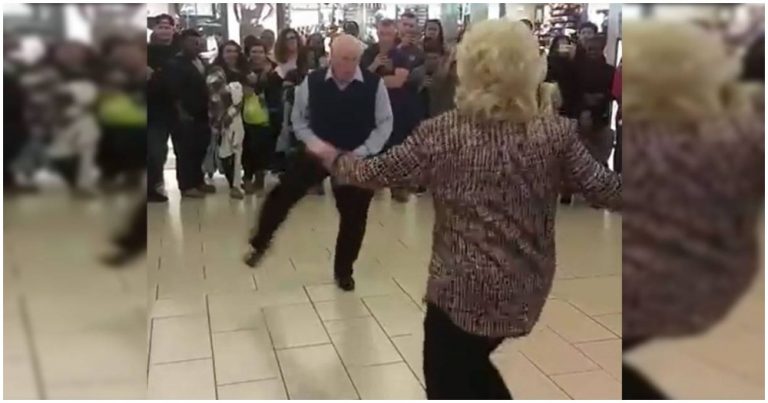 Time and time again we've been reminded that real love does exist, and it can be beautiful and fulfilling for a lifetime. We saw an elderly couple flirting over lunch with straw wrappers, and we saw an elderly man show up at a hospital in a tux to spend his 57th anniversary with his wife. Now, we get to see a sweet couple dance together. But this is no old-fashioned waltz… they precious pair are dancing to Bruno Mars' "Uptown Funk!"
The caption on the video reads, "Every year Nick and Emma come in lit!" The DJ who posted the video added in a caption that Nick and Emma have been attending that event for the last couple of years, "and they show out every time."
The pair is clearly having a great time! And the crowd is loving watching them.
People don't just love watching Nick and Emma because they're adorable lovebirds, people crowd around the dancing duo became they have some serious moves! We would all be lucky to be able to move like that when we're that age.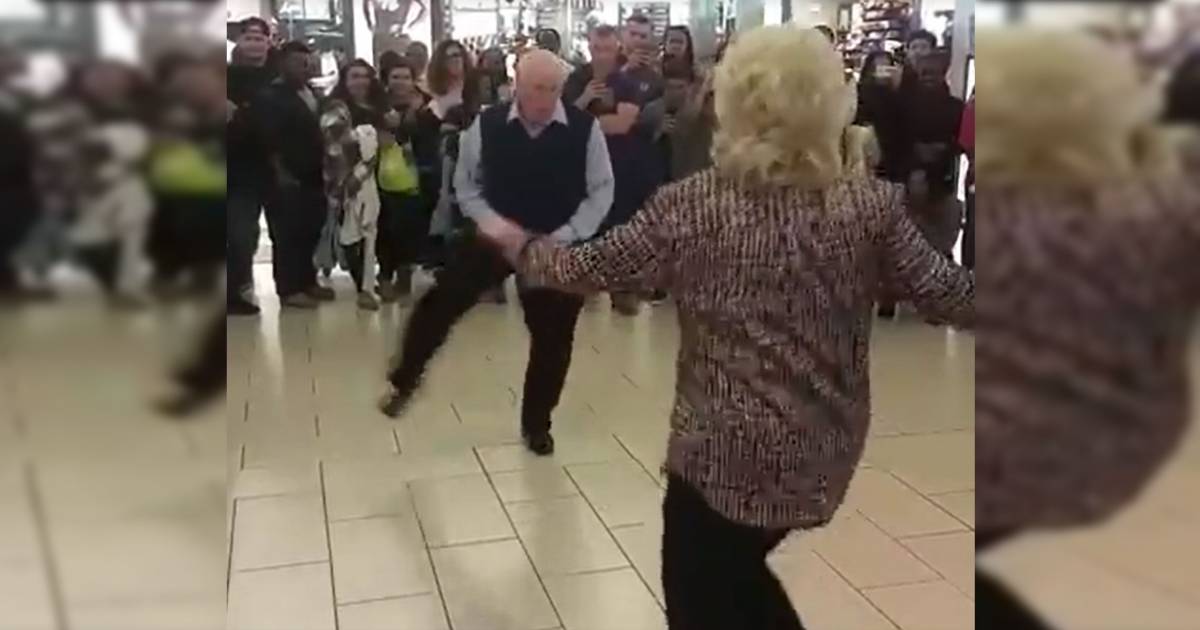 Check out the adorable video below. Definitely don't miss the part 30 seconds in when Nick tears up the dance floor with some impressive footwork!
https://www.facebook.com/therealdj2much/videos/1104314112997334/
Credits: inspiremore.com