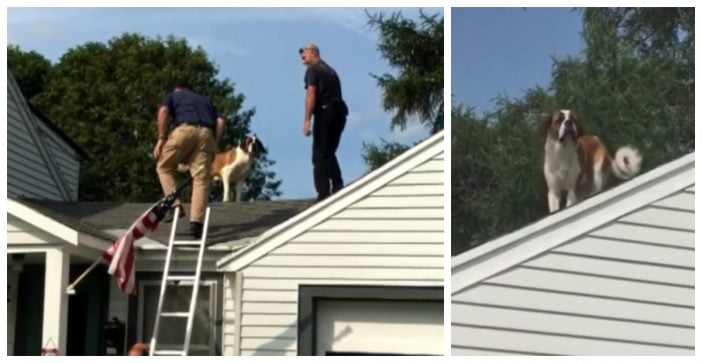 An NH rescue team recently helped a St. Bernard escape from its roof. Zeus the St. Bernard made it's way to the roof by climbing through an adjacent window. He seemed to not care too much and found it rather fun!
Despite knowing his way to get on the roof, he had no idea how to get back inside! Rescue members were dumbfounded when they showed up to the rescue and realized it was for a dog that somehow got on top of a roof.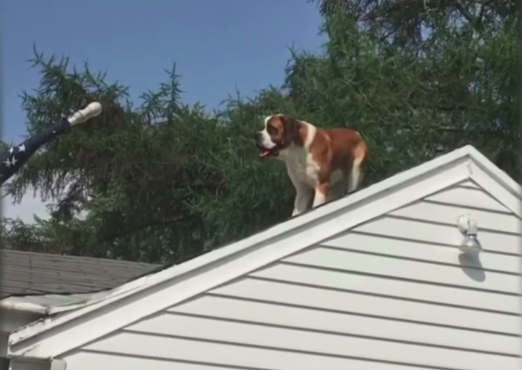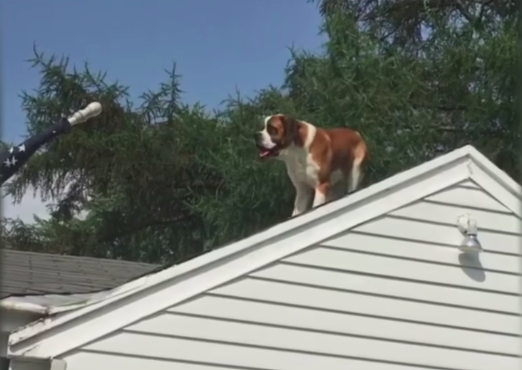 The owner, Jennifer Sirois, received a call from her son who sounded frantic. Her son had apparently told Jennifer that she needed to come home right away and that it was an emergency. When Jennifer asked her son what happened, he simply said the dog was on the roof. Expectedly, Jennifer asked if her son was pulling a prank.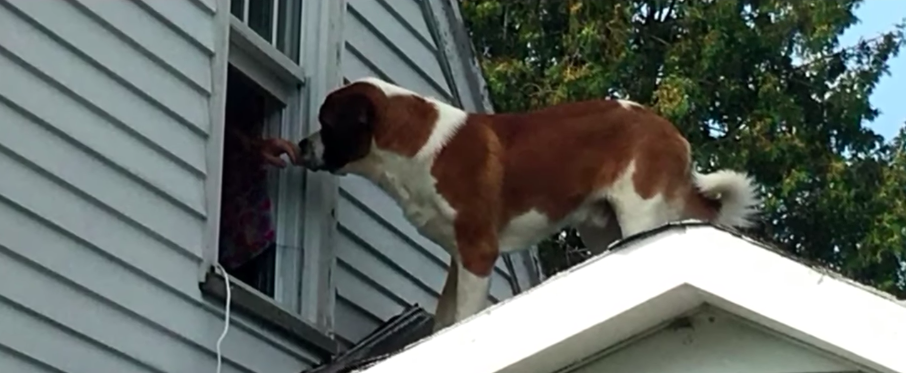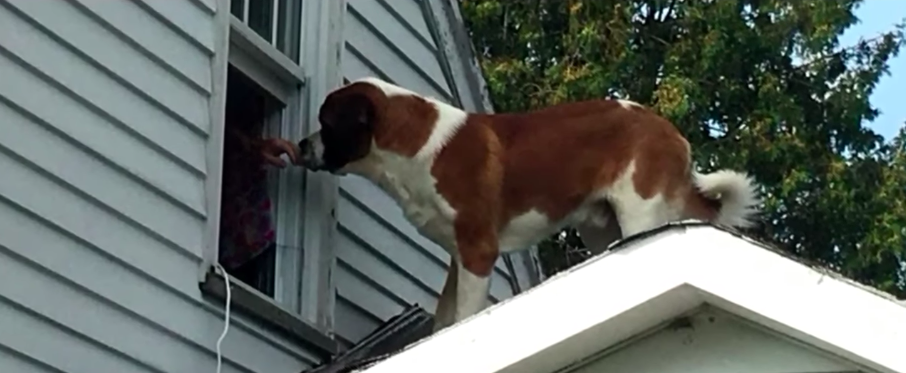 Soon enough, Jennifer returned home and witnessed the madness. She pulled out her phone and started recording because she couldn't believe it. In the midst of the recording, she did call the fire department to help get the 130-pound dog to safety.
"Zeus, what are you doing on the roof?" Jennifer asks in a stern voice, similar to scolding a dog for any other bad behavior.
"He just thought it was great," Jennifer says. "He was just having a good old time!" It definitely seems like Zeus was completely un-phased by being several feet off the ground!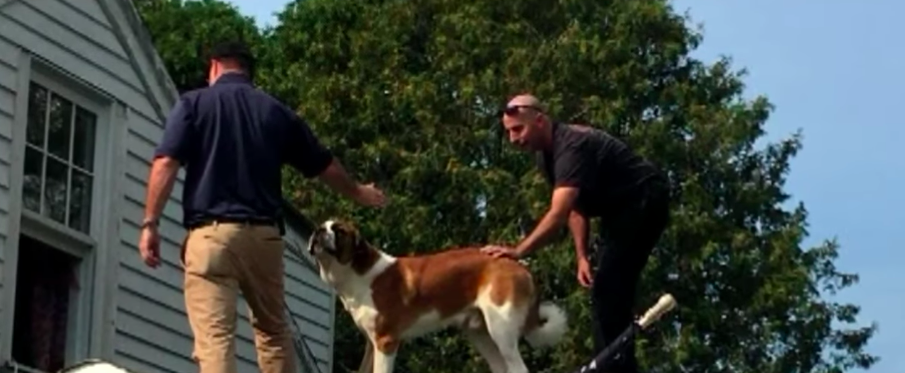 Despite the roof incident, Jennifer reflects on the situation with a smile and laugh. "I am so happy that we have him," she says.
"He does bring a lot of joy to us even though some of it is kind of like off-the-wall stuff!" Off the wall and on the roof!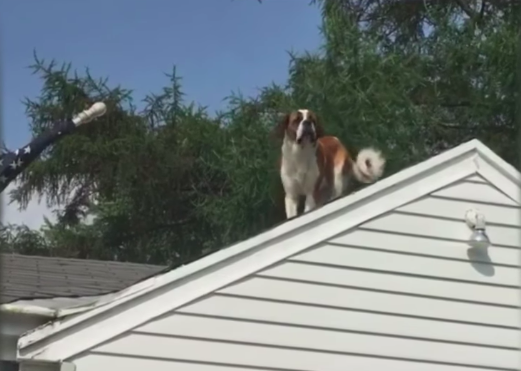 What do you think of this hysterical dog rescue story? Don't forget to SHARE this article with your friends to give them a good laugh!