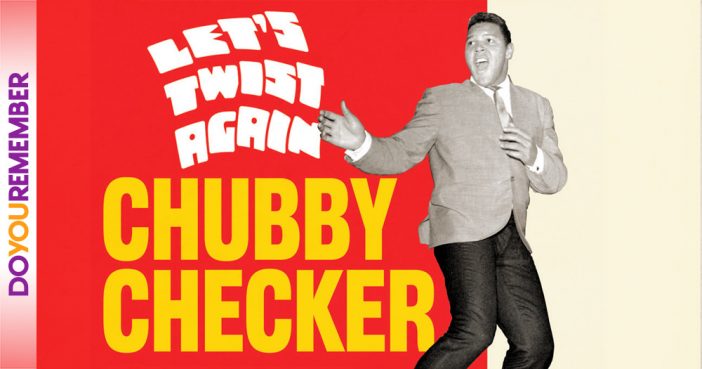 In 1963, the British music company EMI presented each member of the Beatles with a silver disc to commemorate the incredible sales of their Twist and Shout EP. A dance craze that set the world on fire, the Twist traces its origins back to an 1890s African-American plantation dance called wringin' and twistin'.
In 1960, Chubby Checker's song "The Twist" put the updated dance on the map, and it maintained its status as a worldwide phenomenon for the next five years. Today, DYR looks back at songs that jumped on the Twist bandwagon, as well as instructs readers like you in its steps:
Songs That Took Flight Due to this craze…
Chubby Checker (1960): The Twist
Hank Ballard and the Midnighters (1960): "The Hoochie Coochie Coo"
Joey Dee and the Starliters (1961): Peppermint Twist
Sam Cooke (1962): Twistin' the Night Away
Elvis Presley (1963): "Bossa Nova Baby"
Rufus Thomas (1964): "Somebody Stole My Dog"
Junior Walker and the All Stars (1965): "Do the Boomerang"
The Olympics (1966): "Baby, Do the Philly Dog"
"The Twist" Step by Step:

Stand with equal weight on both feet while keeping them shoulder-width apart.
Keep torso squared to hips.
Place one foot slightly more forward than the other (optional).
Hold arms away from the body and keep them bent at the elbow.
Twist your hips, waist, and legs from side to side.
Shift body weight to ball of feet and rhythmically lift up legs for styling.
Dance your pains away!
RELATED: WATCH: Cute 2-Year-Old Perform The Penguin Dance With 'Mary Poppins' Bert