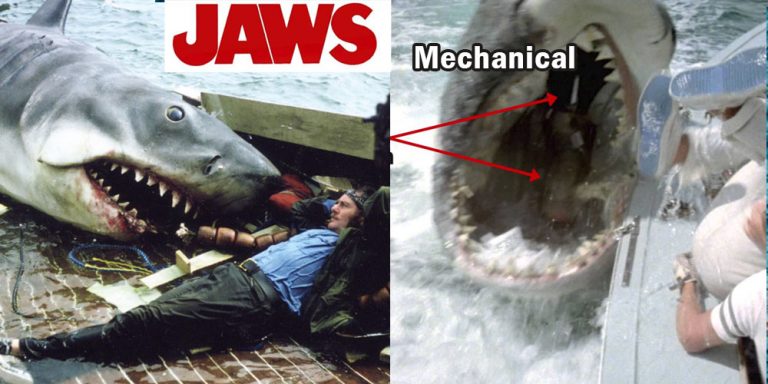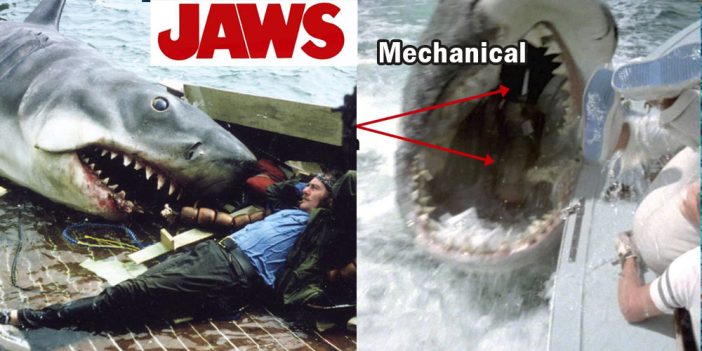 Jaws is technically the first "Summer Blockbuster."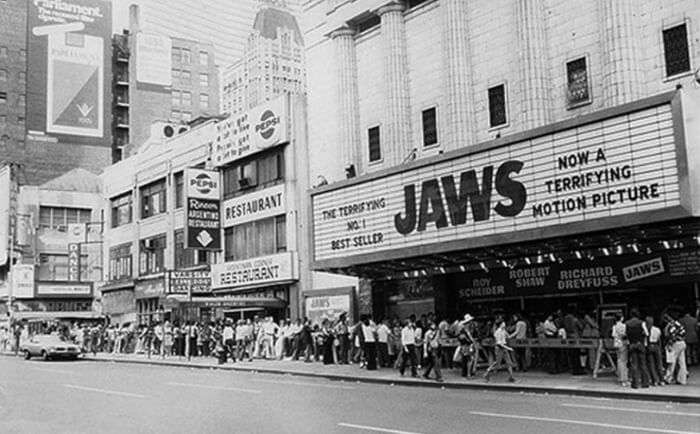 Jaws was set to be released over the Christmas season, but Spielberg took so long filming that the movie had a summer release date, which was traditionally reserved for low-end movies. The filming delay is what spurred Jaws to become the first movie to define the concept of a "summer blockbuster."
Angry locals left a dead brown shark on the porch of the Martha's Vineyard production office.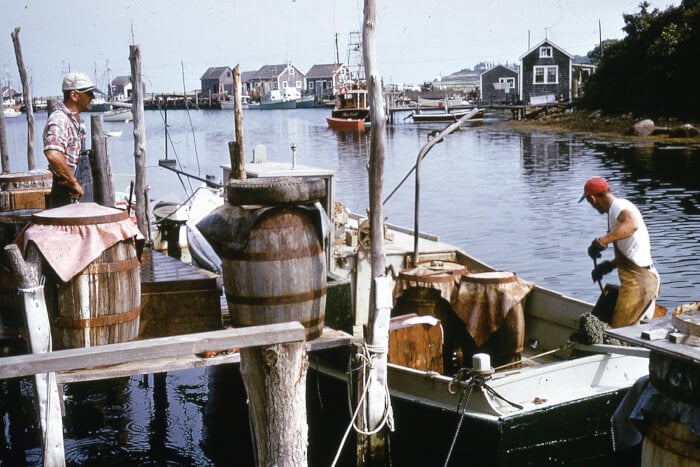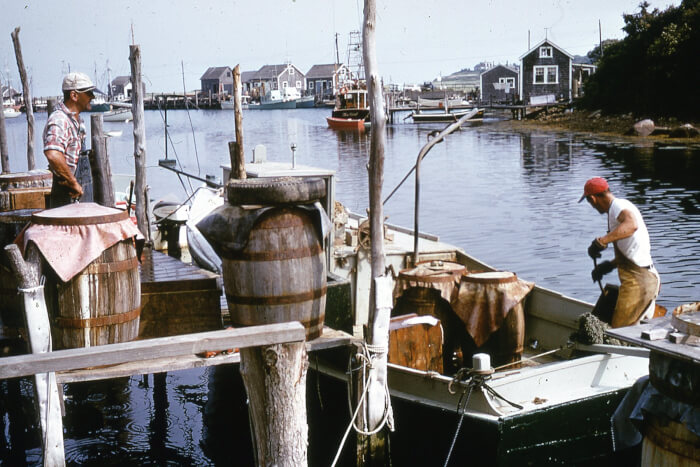 The original filming took place off the coast of Martha's Vineyard during May and June, but Spielberg had to extend the filming by three months because of shooting complications. A local prankster, apparently angered by the outsiders overstaying their welcome, left a dead brown shark on the porch of the production office.
A real shark incident made it into the film.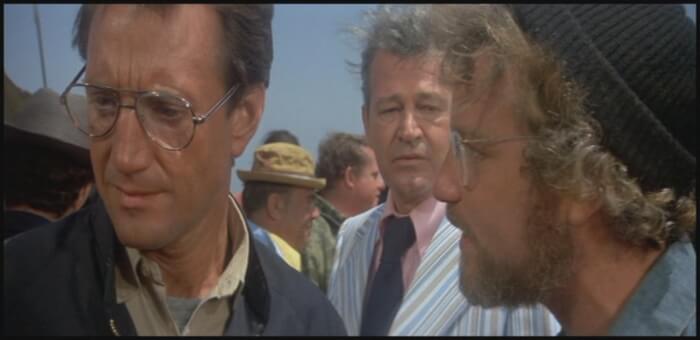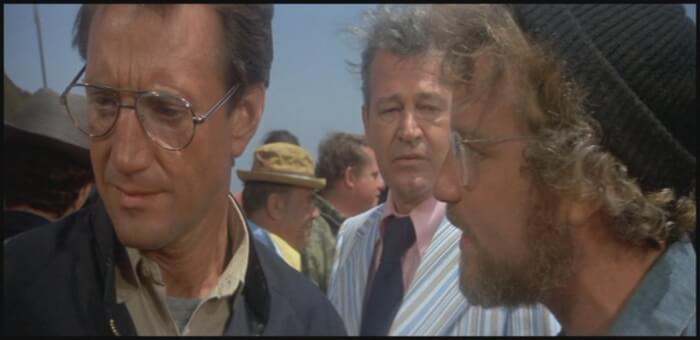 A real shark (not a great white) used in filming got tangled in rope and smashed the underwater cage, which contained a real actor for scale. Spielberg liked this footage so much, he decided to change the script and have Hooper, the out-of-town oceanographer, escape during this attack. None of it was planned.
Steven Spielberg wasn't the original director.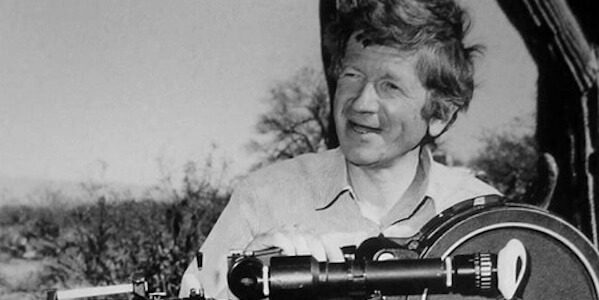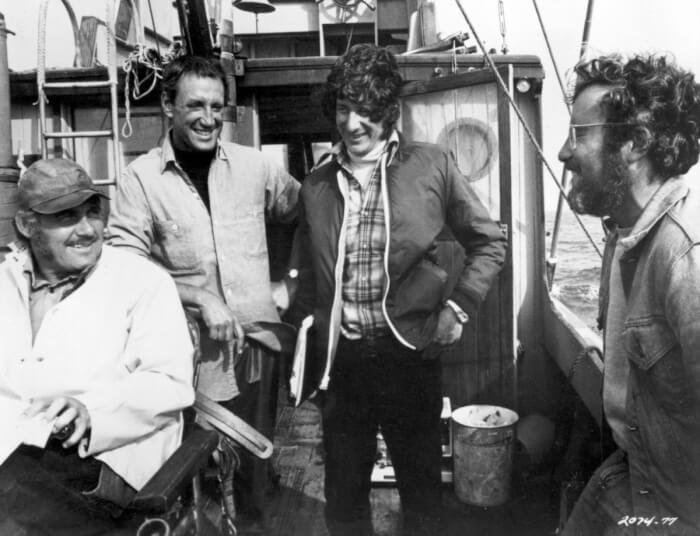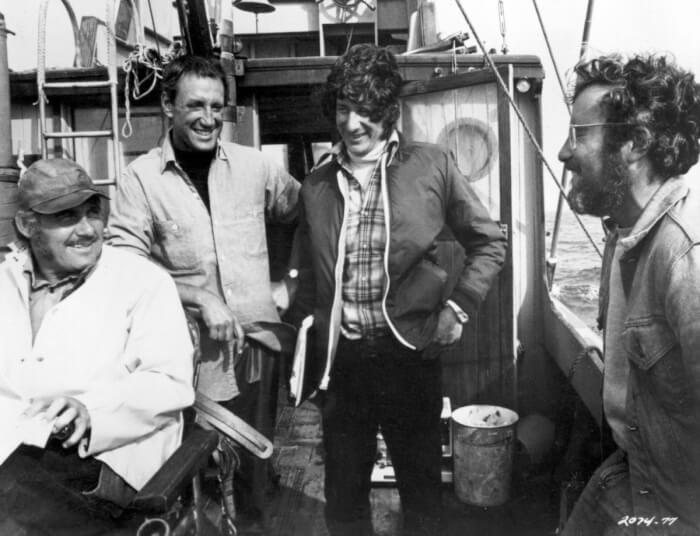 The first director, Dick Richards, was fired after a production meeting in which he continually referred to the shark as a whale. John Sturges to was actually set to direct the film, before the studio considered Dick Richards.
Spielberg didn't want to direct the movie out of fear of being typecast.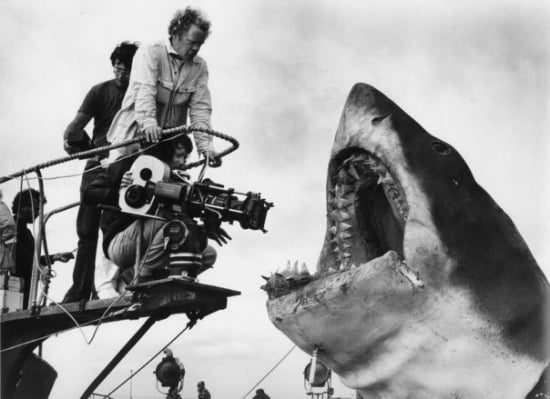 Three months before production was set to begin, Spielberg decided he wanted to direct a different movie (he didn't want to be typecast as a "truck and shark" director). He went to speak with the producers, who knew he wanted to back out. When Spielberg saw that they had worn Jaws crew t-shirts, all three started laughing, and Spielberg said, "Never mind." Also, Spielberg was under contract with the studio and they wouldn't let him back down.
Producers were forbidden from using a real shark in the film.
Producers knew they couldn't use a real great white shark in the movie because this breed died quickly in captivity; at the time, the current record for keeping a one alive in confinement was 11 days. Scientists believe that great whites died from depression and self-starvation due to the stress of capture.
Spielberg turned to Hitchcock for his sense of dread.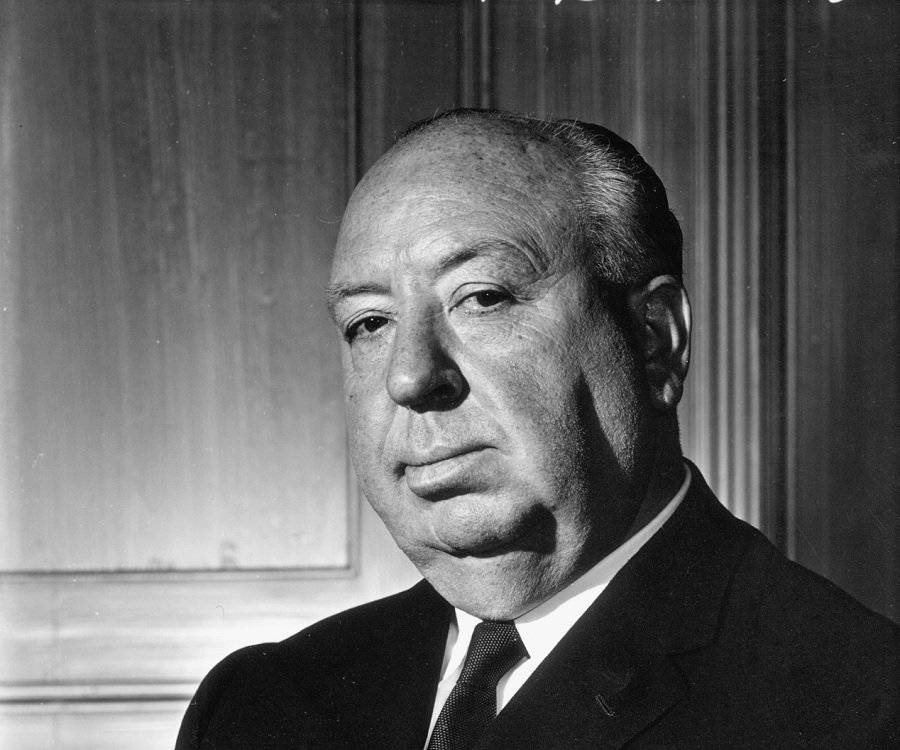 In lieu of more face time with sharks, Spielberg says he channeled Alfred Hitchcock to let an invisible threat terrorize the audience.
Curious mariners ruined countless shots.
The odd-looking mechanized sharks attracted fellow mariners, who would often ruin a shot by steering over to ask what the production crew was doing. It would take up to six hours to set up shots again, and with a budget of that caliber, reshoots would sometimes cost up to 10s of thousands of dollars per taking.
The crew lost 10 days of filming because of the New York Yacht Club's Annual Cruise.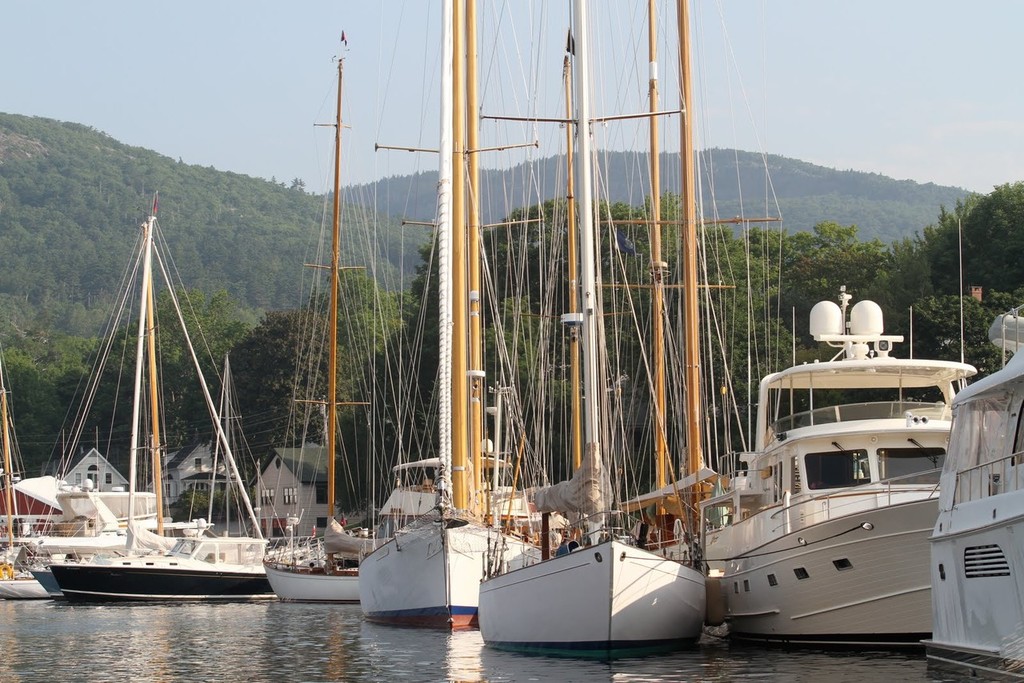 The crew also lost 10 days of filming during the summer boating season. The first issue was the New York Yacht Club's Annual Cruise; boat after boat passed by on the supposed-to-be-empty horizon. This was followed by another parade of boats en route to America's Cup race in Newport, Rhode Island.
The film's initial budget was very bare bones.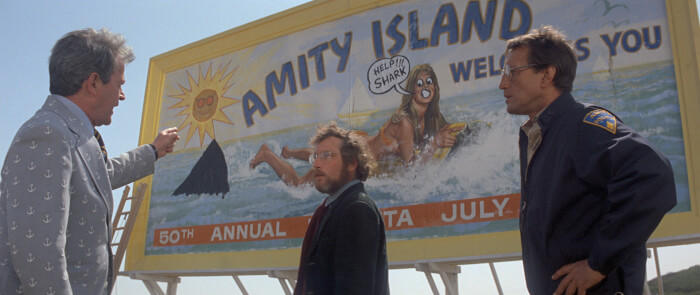 The film's initial budget was $3.5 million, but it wound up costing around $8 million to make, the equivalent of $35 million in today's dollars. (Compare that with Pirates of the Caribbean's $341.8 million budget or Titanic's $294.3 million cost).