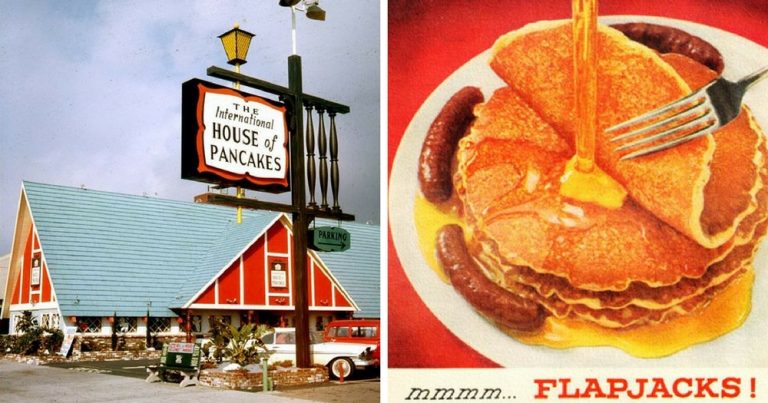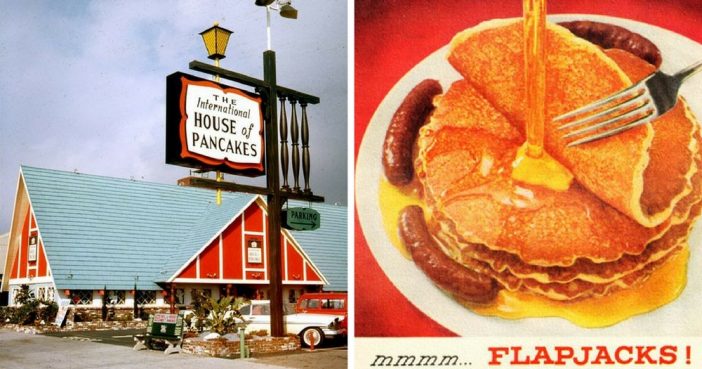 Idaho: Moe Joe's Breakfast Eatery
https://www.instagram.com/p/BG1wl5Yhfpo/
It's not only the land of the potatoes. Moe Joe's Breakfast Eatery is known for making quite the stack of pancakes, including doughnut pancakes. It's a tall stack of pancakes with glazed icing, candied almonds, and coffee syrup.
Iowa: Leaf Kitchen
https://www.instagram.com/p/BTMTvRdFGvS/
Voted the best restaurant in all of Iowa, Leaf Kitchen slays the pancake game. Aside from the classics, you can order granola pancakes, with granola mixed with the batter and candied almonds and warm syrup on top. I know right— delicious!
Kansas: The Big Biscuit
https://www.instagram.com/p/BX3xqH2laco/
The Big Biscuit combines two of the greatest carb loaded foods on the planet into one: pancakes and cinnamon buns. I had to break the 'no chain restaurants' rule for this one! These pancakes are literally like flat cinnamon buns, it doesn't get much better than this.
Kentucky: Bluebird
https://www.instagram.com/p/BRoBZpEAHQu/
Bluebird is known not only for its amazing pancakes (and amazing food in general), but for being farm-to-table and having all of its ingredients locally grown. Imagine that, eating amazing pancakes and supporting local businesses and the environment.
Lousiana: Stanley
https://www.instagram.com/p/2_Q3OhJxfQ/
Going for pancakes in New Orleans instead of French toast would literally be a felony, so we had to make an exception here. Stanley is known for its banana foster French toast, which is acclaimed to be the best in Louisiana. Moist and sweet challah toast, caramelized bananas and nuts, and all drowned in syrup. My mouth is watering writing about this.
Maine: Marcy's
https://www.instagram.com/p/BHFY6lrgVs3/
If you ever find yourself homesick in Maine, in need of some home-cooking, Marcy's is the place for you. These pancakes run on the thicker side but are doused with no shortage of butter. And in case that wasn't enough, they come with a side of an egg over easy, hash brown, and a slice of ham.
Maryland: Double T Diner
https://www.instagram.com/p/6SL9nfHr–/
These pancakes are said to be so good putting syrup on them would actually ruin them. And, Double T is open 24/7 so you can get these flapjacks whenever you so, please.
Massachusetts: Ribelle
https://www.instagram.com/p/37sQ2Qg39j/
Ribelle adds a fun twist to their pancakes by making light 'n fluffy sourdough pancakes. They then top these pancakes with delicious seasonal ingredients: butterscotch ground cherries, Maine blueberries, caramelized white chocolate, and pictured above are like pancakes. Talk about the original.
Michigan: The Leslie Depot
https://www.instagram.com/p/BcTgWi2Hy6S/
Gotta ditch the diet at The Leslie Depot for their sugar stuffed pancakes. Yes, you read that correctly, sugar stuffed. It may feel like eating candy for breakfast, but you gotta do what you gotta do.
Minnesota: Red Cow
https://www.instagram.com/p/BZq_gXplc7f/
A self-proclaimed 'non-pancake lover' raves about Red Cow's red velvet pancakes. These pancakes are dipped with bananas and peanut-butter cream cheese and the doused in some bacon-maple syrup. A true symphony of flavors, but one even non-pancake and pancake lovers alike can share!
Mississippi: Another Broken Egg
https://www.instagram.com/p/23qFnTFLyN/
These pancakes are a local favorite and come in just about every way imaginable. They even have gluten-free batter for your non-gluten eating friends.
Missouri: Herbi
https://www.instagram.com/p/BOKsQF5A2Hl/
Herbies puts a fun, cultural twist on the classic pancake by making the French pancake. These come served in a skillet and have the berries added on top towards the end of their cooking. Though different, the consistency is still to die for and Herbie's makes a pancake du jour with different flavors and toppings every month!