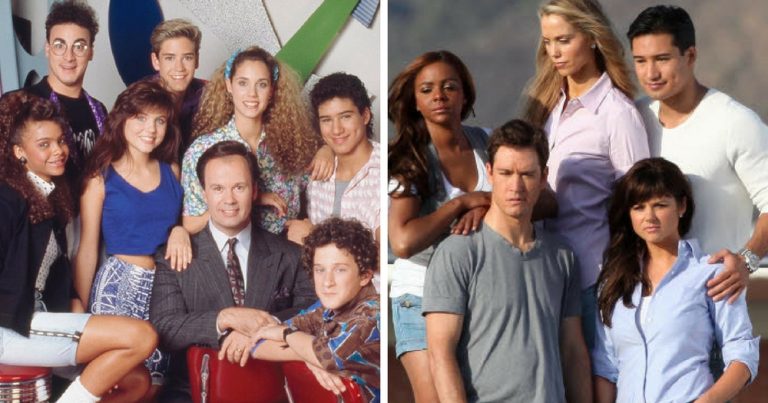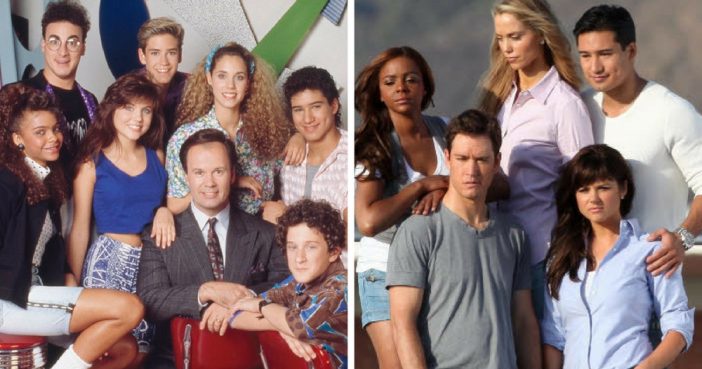 3. Mario Lopez (A.C. Slater)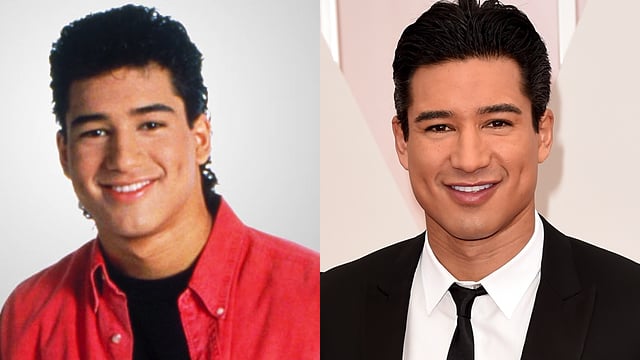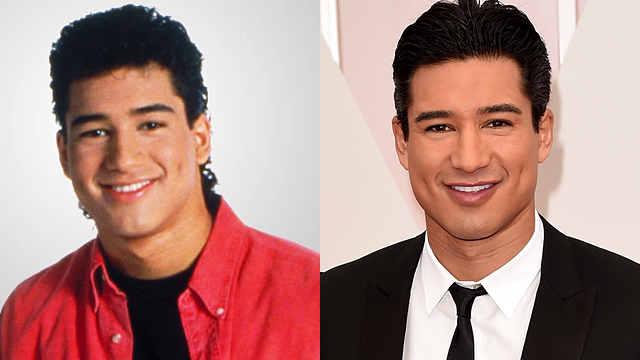 Then: As the star wrestler and quarterback of the football team, Slater has muscles as well known as his iconic curly mullet. When he first transfers to Bayside, he rubs Zack the wrong way by going for Kelly, but by sophomore year, he's all about Jessie.
Now: Lopez has maintained his TV presence through the years. Not only did he star as Vince Fontaine in Fox's Grease Live in 2016, but he's currently the host of Extra. He also brought his personal life to the small screen with his televised 2012 wedding, Mario and Courtney's Wedding Fiesta on TLC. In 2014, he published a memoir called Just Between Us, talking about everything from his Saved by the Bell years to his love life.
4. Elizabeth Berkley (Jessie Spano)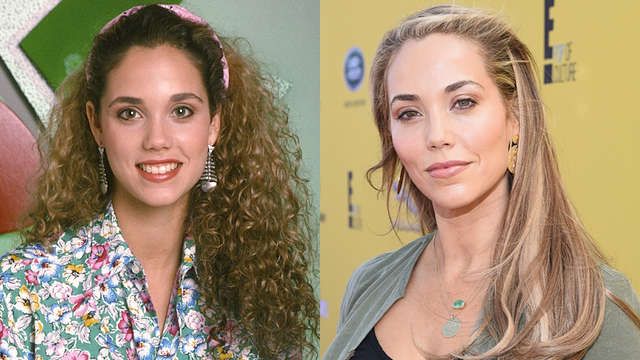 Then: Berkley plays the straight-laced, academic-obsessed girl in the group. While most of her storylines involve the on-again, off-again relationship between Jessie and Slater, nothing's quite as memorable as the episode when Jessie becomes addicted to caffeine pills and sings "I'm So Excited."
Now: Berkley competed on Dancing With the Stars in 2013, even giving a nod to her old Saved by the Bell days with an "I'm So Excited" number. Aside from guest-starring on New Girl, she also had a guest spot on Melissa & Joey alongside fellow '90s stars Melissa Joan Hart and Joey Lawrence in 2014. The actress — married to Ralph Lauren's nephew Greg Lauren — also published a book in 2011: Ask Elizabeth: Real Answers to Everything You Secretly Wanted to Ask About Love, Friends, Your Body . . . and Life in General, a guide for teen girls based on her self-help program of the same name.
Check Out 'Screech' Next