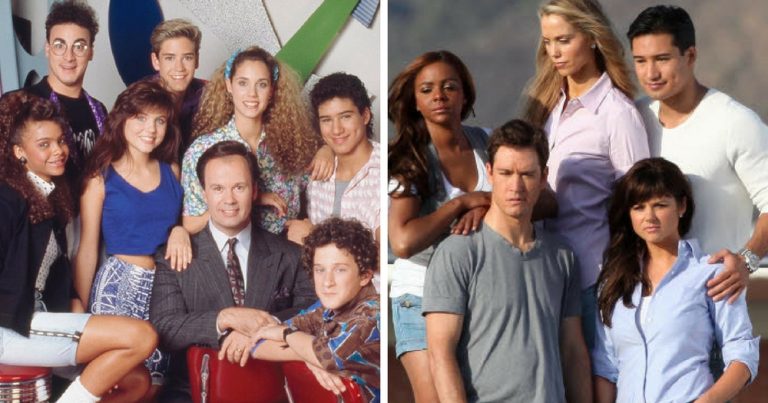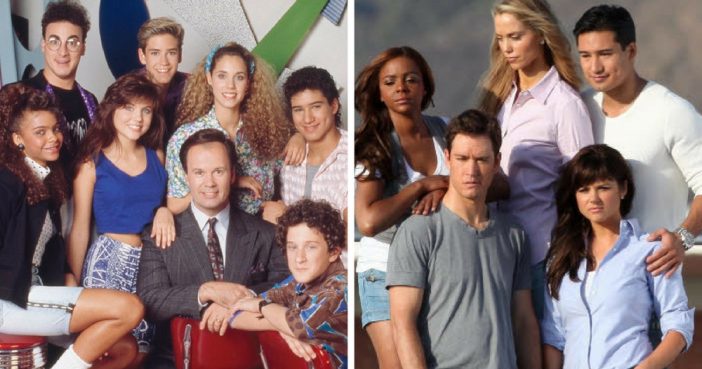 5. Dustin Diamond (Samuel 'Screech' Powers)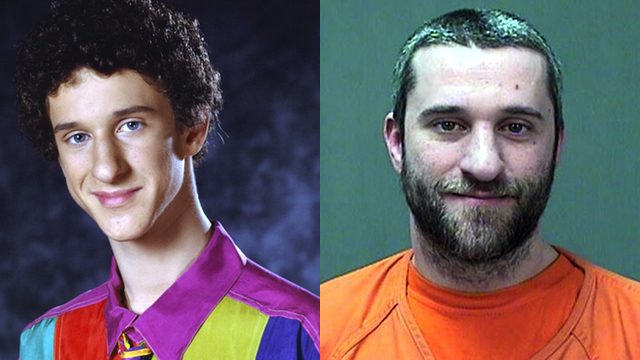 Then: Diamond's quirky character is one of the only characters to be part of the franchise from start (Good Morning, Miss Bliss) to finish (Saved by the Bell: The New Class). Although he tries and fails to find love with Lisa throughout high school, he does date a fellow geek: Violet, played by Tori Spelling. After college, he works as Mr. Belding's assistant, and it's implied that he'll run Bayside himself down the road.
Now: He's had a range of appearances in offbeat movies, including a comic horror film called Little Creeps and another called Joker's Wild. In 2009, he ruffled feathers among his former castmates when he published a tell-all called Behind the Bell with an alleged "inside story" of the group from his perspective, which became the basis of Lifetime's Saved by the Bell movie. In late 2014, Diamond was arrested in Wisconsin for reckless endangerment of the first degree, possession of a switchblade, and carrying a concealed weapon. He pleaded not guilty to allegedly stabbing a man.
6. Lark Voorhies (Lisa Turtle)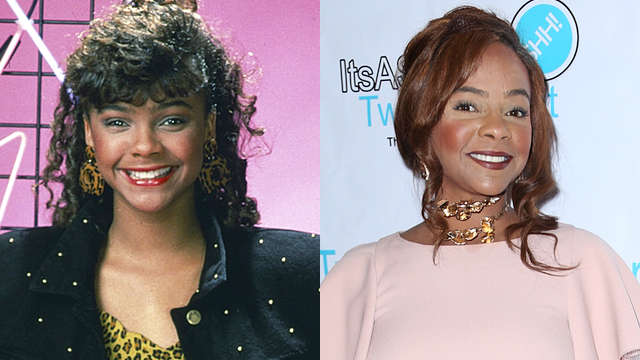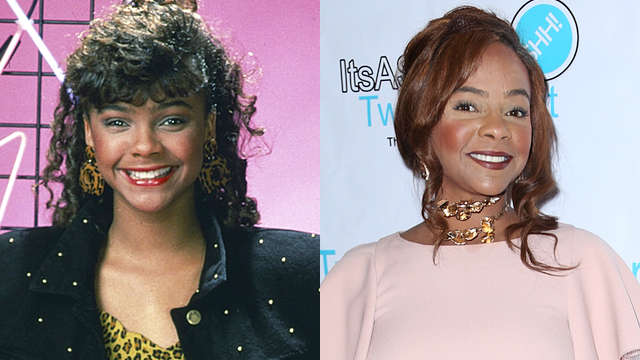 Then: Voorhies played the rich, fashion-obsessed Lisa Turtle, the object of Screech's affection for most of the high school. After graduating from Bayside, Lisa moves to New York to study at the Fashion Institute of Technology.
Now: In 2012, Voorhies had a role in a small dramatic film called Closer to God: Jessica's Journey, and that same year, she made headlines when her mom told People that she was battling bipolar disorder.
7. Dennis Haskins (Mr. Richard Belding)
Then: Along with Dustin Diamond as Screech, Dennis Haskins's character Mr. Belding is part of the Saved by the Bell franchise from beginning to end. Although he struggles to get along with Zack and Screech in high school, he ends up with a soft spot for the group. First, he makes an appearance at Zack and Kelly's wedding, and eventually, he hires Screech as an administrative assistant.
Now: Since his Bayside days, Haskins has made several guest appearances on the small screen, including one-episode turns on How I Met Your Mother and Mad Men in 2012. He has a few new projects in the works, including a role in the TV comedy I'm Dying Up Here and the 2017 movie Into a Dark Mind.
Credits: popsugar.com
If you were a fan of "Saved By The Bell" then share this story on Facebook with your friends!