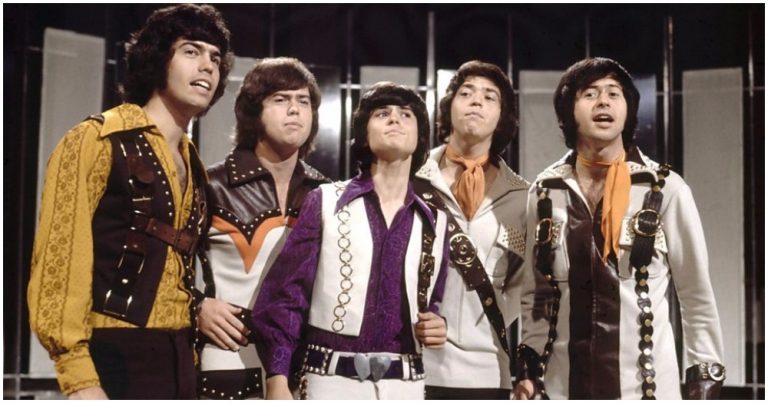 7. As warned in the main story, the opening sequence of the first episode of Donny & Marie's variety show, where they sing "That's the Way" is mortifying. You'll probably want to watch it six or seven times. (You can even see the entire episode. It is bonkers. I had completely forgotten about the ice skaters. With special guest stars Lee Majors, Paul Lynde, Karen Valentine, and everyone else you hadn't thought about since 1979!)
8. Of course, their trademark became the concert segment, better known by the theme song: "I'm a Little Bit Country, I'm a Little Bit Rock n Roll." Self-explanatory! Donny, who did not love the slapstick comedy part of the job, says he most enjoyed going into the studio to work on this segment every week.
9. Marie didn't have much trouble rebounding after the show was canceled. Country radio welcomed her back, and in 1985, she scored a No. 1 hit and a CMA Award for "Meet Me In Montana," her duet with Dan Seals. (See also: "There's No Stopping Your Heart.")
10. It took Donny years longer, but he found an unlikely mentor after a chance meeting with Peter Gabriel, who steered him to the team that got him on track with "Soldier of Love." Fun fact: This first became a U.S. radio hit in 1989 when an NYC station played it without identifying the singer at first. Note that the singer is a far better dancer than the models here.
11. The comeback was complete in 1992, when he stepped into the lead role in "Joseph and the Amazing Technicolor Dreamcoat," touring with the stage production for six years. Ever the trouper, Donny gamely rocked both long hair and a loincloth.
RELATED: Reminisce About Some Of The Best Television Series Finales Ever