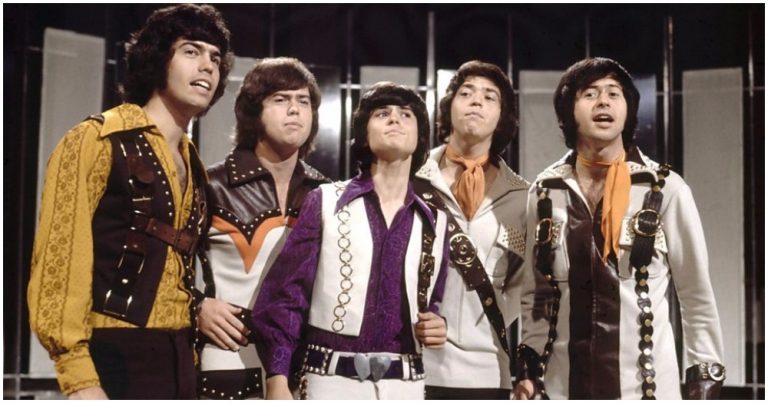 Was there ever an act like the Osmonds? Not only did they make the leap from child stars to adult performers, they dabbled in an insane variety of genres — from barbershop to disco – that would have put Spinal Tap to shame.
They were squeaky-clean Mormons who, by all accounts, never indulged in the better-known temptations of showbiz. Their hair and teeth were downright Kennedyesque. And their heyday, of course, was the 1970s, so the clothes and the choreography were just to die for.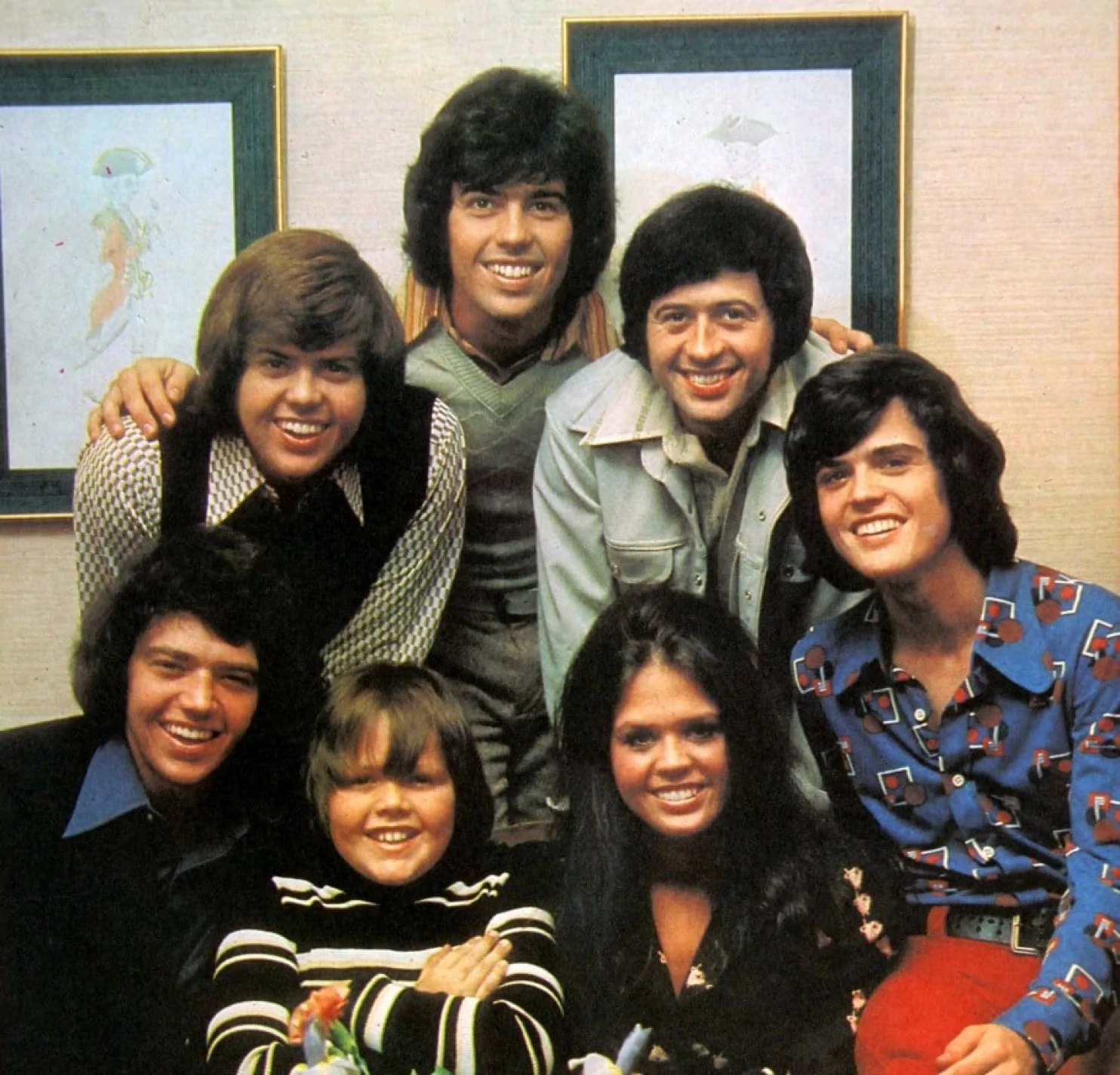 Here, in 13 songs, your introduction to everyone's favorite family band. (Donny and Marie Osmond: Cheerfully embracing their teen-idol past)
1. After a seven-year run with Andy Williams, the brothers decided to make a move into pop music.
It was hard to shed the variety-show image, but they managed to work with the legendary Muscle Shoals R&B production team. The result was their first number-one hit, "One Bad Apple," in 1971. Merrill sang lead with 13-year-old Donny hitting the high notes on the chorus. Hmmm, do they sound like another band of brothers? Apparently, this song was originally written with their pals, the Jackson 5, in mind.
2. It wasn't long before Donny was increasingly pushed out in front, taking lead on bubblegum tunes like "Sweet and Innocent" and "Go Away, Little Girl" – which you get to see them sing here at the 1972 Ohio State Fair in 1972, in these spectacular Elvis suits.
True story: Donny used to have roadies track down the cute girls he spotted in the audience and bring them backstage. . . so he could talk to them.
3. How did Marie end up in country music?
At 12 years old, she took a long look at the pop world and decided it was too rough on young women. "Then Loretta Lynn came along, I thought, my gosh, this woman can write her music, she can be a mother, she can have hit records she can be married, you don't have to be single and have a career for three years if you're lucky. . . I saw that women were really treated wonderfully well, and so I went into country music." Seriously, 12 years old, that girl. So she went to Nashville and promptly recorded a No. 1 single. Here she is, 13 and gorgeous, singing that song, "Paper Roses."
4. This may have been the most regrettable recording of Donny's career, his 1972 cover of Paul Anka's "Puppy Love" – the one that branded him for years as a smarmy teen idol – but this 1974 performance is epic.
It's in the UK, where Osmondmania may have been higher than even in the U.S., and he's totally owning that room. ("Someone help me! Help me please!") Also: That white suit.
5. Jimmy Osmond was the youngest
A cherubic brassy-voiced tyke who was more a sidekick than an official member of the Osmonds band – but he was the first Osmond to score a gold record (for a single he recorded in Japan), and to this day, still holds the record for the youngest performer (9 years old) to hit No. 1 in the U.K., with "Long Haired Lover from Liverpool," a kind of musical-hall/novelty tune, in 1972. He now oversees a lot of the family's business interests, and he recently took over the old Andy Williams theater in Branson, Mo. Instead of writing his memoirs ("I'm too young, and I'm not that interesting!"), he penned a semi-autobiographical kids book, "The Awesome Possum Family Band."
6. But it had already been decided: The future of Osmond Inc. was Donny & Marie, starting with "I'm Leaving It All Up To You," a big hit for them in 1974. (See also: "Morning Side of the Mountain.")
Click 'NEXT' to see more about Donny & Marie's Variety Show!