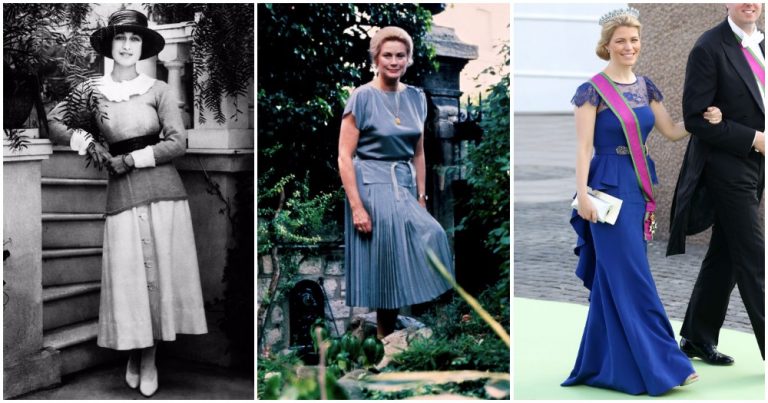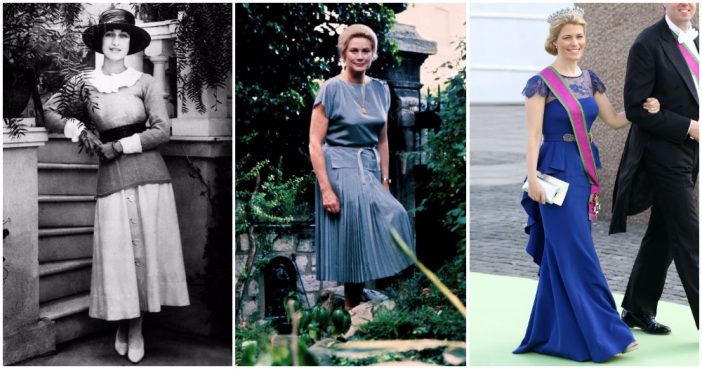 Meghan Markle and Prince Harry are now officially engaged, and Markle is set to be the newest member of a very elite group: American women who married into royalty.
While we might not have an official American royal family (the dynastic legacies of the Kennedys, Bushes, Clintons, and Obamas notwithstanding), many beautiful, poised American girls have caught the eye of dashing foreign princes over the years.
We take a look back at American women who have married royalty and become princesses—and even, in some cases, queens.
1. Lisa Halaby
Born Elizabeth Halaby in Princeton, New Jersey, the future Queen Noor was the daughter of a woman of Swedish descent and a man of Syrian descent. (Lisa's father, Najeeb Halaby, was Administrator of the FAA and CEO of Pan-Am.) A graduate of Concord Academy and Princeton, she received a master's degree in Urban Planning, worked in Sydney and Tehran, and eventually took a job with Royal Jordanian Airlines where she met King Hussein of Jordan. After the death of his wife Queen Alia and a swift courtship, Halaby married King Hussein in 1978. She took Noor as her new first name, the Arabic word for "light." The impossibly glamorous couple had four children and were together until the King's death from lymphoma in 1999.
2. Grace Kelly
Arguably the most famous film star in the world, Academy Award-winning actress Grace Kelly somehow became even more famous when she married His Serene Highness Rainier III, Prince of Monaco. Grace was in the south of France for the Cannes Film Festival screening of her film The Country Girl (which would eventually win her a Best Actress Oscar) and her PR team set up a photo shoot for Paris Match at the palace. Her first meeting with Prince Rainier was captured on film and the rest is history—the two were engaged by Christmas and married that April. Though the principality of Monaco is now a household name, at the time, it was a small, remote country and deemed unimportant enough that no representatives from any European royal houses attended the wedding. Grace lived in Monaco, never acting again, until her untimely death at the age of 52 in a car accident.
3. Lee Radziwill
Jackie Kennedy's younger sister Lee Radziwill was born Caroline Lee Bouvier in tony Southampton, New York. Her second marriage—in 1959, just before JFK officially announced his candidacy for the Presidency—was to Polish prince Stanisław Albrecht Radziwill. Long considered the prettier, more vivacious sister—though Jackie was known as a fashion icon, Lee had a more inherent sense of style and eventually was named to the International Best Dressed List's Hall of Fame—Lee still lived much of her otherwise vibrant life in Jackie's shadow. (She had an affair with Aristotle Onassis before he became involved with Jackie and was reportedly furious when her sister married him.) Her marriage to Prince Radziwill lasted 15 years and produced two children, Anthony and Tina; now in her 80s, Lee divides her time between New York and Paris.
4. Rita Hayworth
Hayworth was one of Hollywood's brightest stars when she met Italian-born Prince Aly Khan, son of the Aga Khan (the Imam of Ismaili Muslims and a direct descendant of the Prophet Muhammad). The two married a year after meeting—despite the fact that Hayworth had just ended her relationship with Orson Welles—and their tempestuous union lasted fewer than four years and produced one daughter, philanthropist and Alzheimer's crusader Yasmin Aga Khan.
5. Marie-Chantal Miller
The daughter of American-born duty-free magnate Robert Miller, Marie-Chantal Miller grew up a true citizen of the world; she was raised with family homes in Hong Kong, Paris, London, and New York, Gstaad, and Yorkshire. Miller married Pavlos, Crown Prince of Greece—son of the deposed King Constantine of Greece—in 1995, and became Her Royal Highness the Crown Princess of Greece, Princess of Denmark. They now have five children and Marie-Chantal is the founder and creative director of an eponymous luxury children's clothing brand.