6. Bell Boy
While it's slightly problematic that Taco Bell employees used to wear fake mustaches and apparently helped themselves to your food before handing it over, we can't get over this Bell boy's haircut and cap combo. The '60s were magical.
7. The Evolution
The Bell has gone through some major changes throughout the years. It grew and grew throughout the '60s and '70s until its creator, Glen Bell, sold 868 Taco Bell restaurants to PepsiCo, Inc. in 1978.
8. Today's Taco Bell
Today, Taco Bell isn't quite a pre-prom destination. But one thing's for sure, it simply cannot be beat for late-night drunken munchies.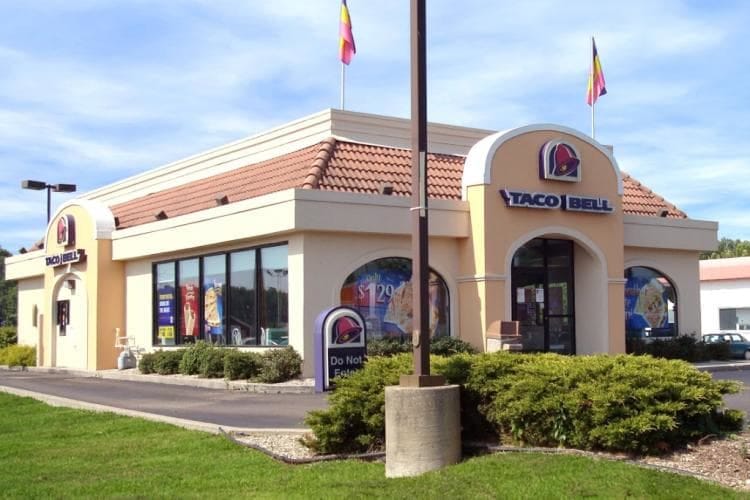 9. The Trip
If you want to visit the original Downey Taco Bell, you still can! But not in its original location. The restaurant was saved from demolition by being lifted up and driven through Los Angeles and Orange counties to Irvine, CA.
10. Thinking Outside the Box
Always thinking outside the box, the good people at Taco Bell parked and preserved the original restaurant in front of the company's headquarters. Its nickname is Numero Uno, and that's also the place it holds in our hearts.
Credits: guff.com
Share this story on Facebook with your friends.