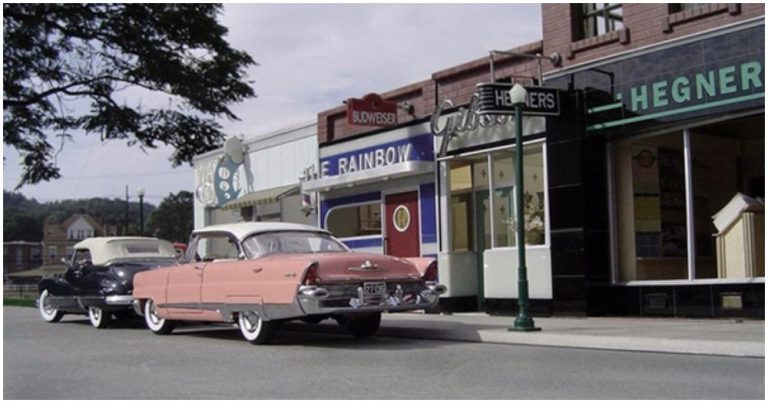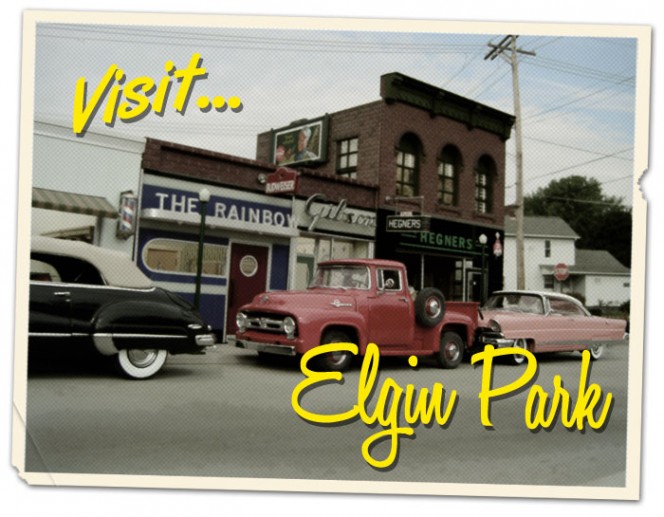 The town of Elgin Park is a bit like a time capsule. With streets packed side-to-side with vintage cars and neon signs blazing across every storefront, it feels as though it was plucked right out of 1950s Americana.
And that's exactly what Elgin Park is meant to be! The chief architect of the town, Michael Paul Smith, was inspired to build the entire thing—all 15 buildings—himself, as an ode to a simpler time. He only intended for the town to be his own pet project; however, now it's caught the attention of others who are interested in what he's doing.
So, how exactly does one man build an entire 1950s-inspired town from scratch? Well, take a closer look and you'll see that there's more to this town than meets the eye…
The town he photographs is quaint and beautiful.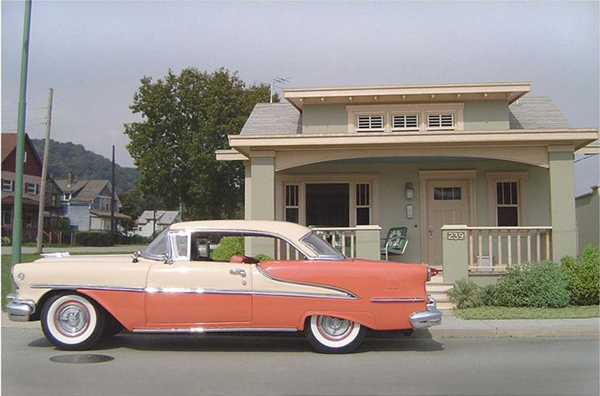 It's like each picture tells a story of how life used to be in the United States.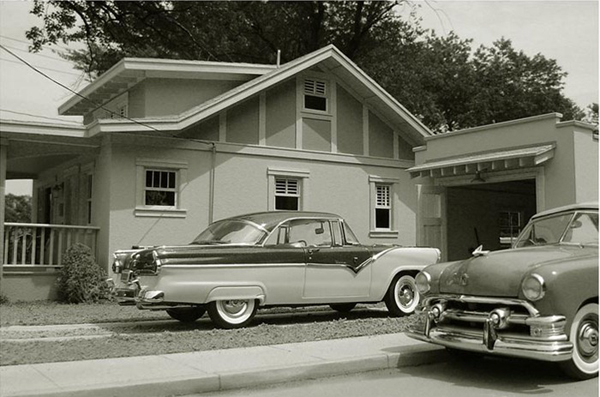 There's not much going on in these pictures, but it's obvious that this town is nothing but charm.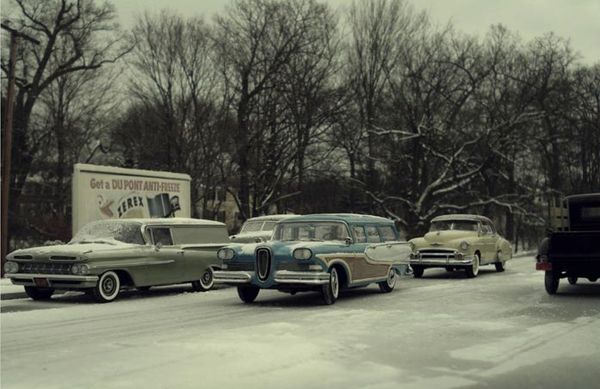 But, as it turns out, also not real.
Michael builds custom miniature models and sets, meticulously crafting every detail.