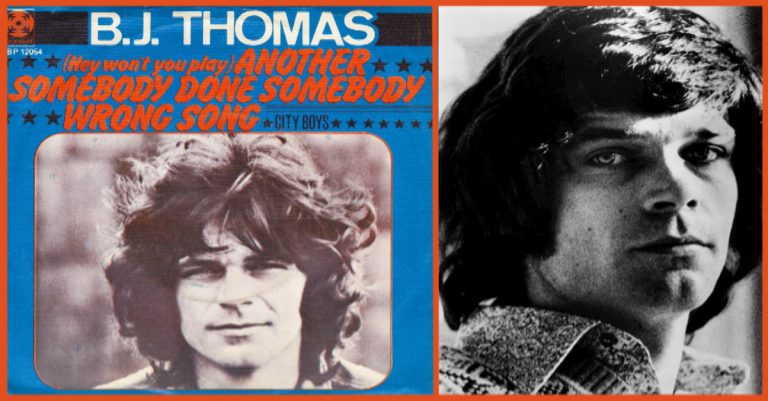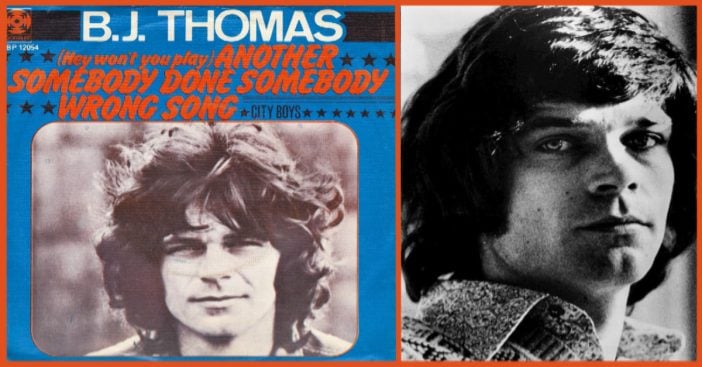 If you think "Another Somebody Done Somebody Wrong Song" is long and cumbersome song title, you should see "Several Species of Small Furry Animals Gathered Together in a Cave and Grooving with a Pict." However, it is the longest-titled #1 charting song to date.
(Deep breath…) "(Hey Won't You Play) Another Somebody Done Somebody Wrong Song" was B. J. Thomas' second #1 hit on the Billboard Hot 100 chart, his other being "Raindrops Keep Falling On My Head." He also scored many #1s on the Adult Contemporary and Country charts, being something of a cross-genre sensation. Still, this hit came after a long period of waning (though still considerable) popularity.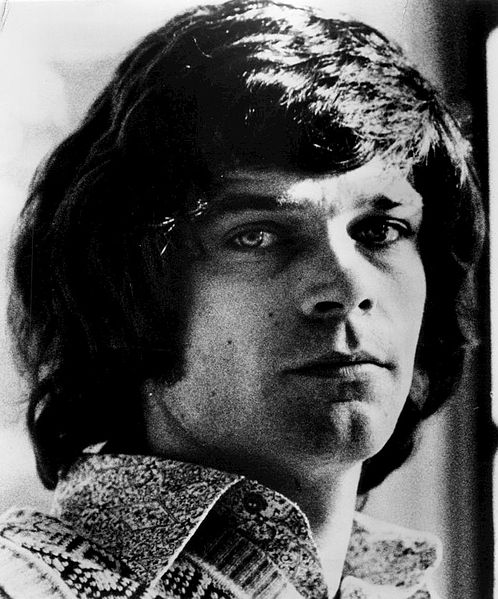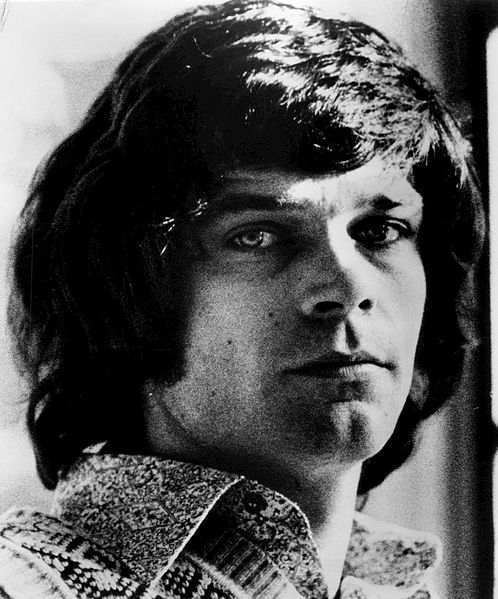 According to the biography on his site, B. J. Thomas was about ready to settle to a home life with his wife and three daughters in recent decades, but his songs kept popping up in odd places. Like, for instance, "Raindrops" in the film Spider-Man 2, which gave him the idea to look into the Internet market – where he discovered millions of fans he'd barely known he had.
(source)
Lyrics
It's lonely out tonight
And the feeling just got right for a brand new love song
Somebody done somebody wrong song
Hey, won't you play another
Somebody done somebody wrong song
And make me feel at home
While I miss my baby, while I miss my baby
So please, play for me a sad melody
So sad that it makes everybody cry
A real hurtin' song about a love that's gone wrong
'Cause I don't wanna cry all alone
Hey, won't you play another
Somebody done somebody wrong song
And make me feel at home
While I miss my baby, while I miss my baby
So please, play for me a sad melody
So sad that it makes everybody cry
A real hurtin' song about a love that's gone wrong
'Cause I don't wanna cry all alone
Hey, won't you play another
Somebody done somebody wrong song
And make me feel at home
While I miss my baby, while I miss my baby
Hey, won't you play another
Somebody done somebody wrong song
And make me feel at home
While I miss my baby, while I miss my baby
Hey, won't you play another
Somebody done somebody wrong song
And make me feel at home
While I miss my baby, while I miss my baby
Written by Johnny Christopher, Wayne Carson, Wayne Carson Thompson • Copyright © Sony/ATV Music Publishing LLC