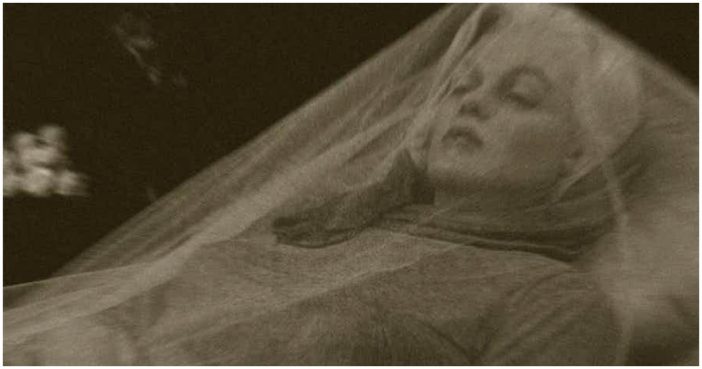 7. Elvis Presley
While Elvis conspiracies abound, it's very likely that the king of rock and roll is in fact dead. This fact is backed up by reports that Elvis' spirit has taken up a new home in Nashville — the building where he recorded "Heartbreak Hotel." These days the space is occupied by a TV production company. Allegedly, every time someone mentions the name "Elvis," the paranormal activity begins.
8. Rudolph Valentino
Valentino was a Hollywood heartthrob. However, at the age of 31, Valentino passed away due to complications with his ulcer. It's said that his ghost still haunts his old home. Visitors say they have spotted a ghostly face looking out from the second floor window. Others have even reported seeing his spirit hanging out at Studio Five at Paramount Studios.
9. Harry Houdini
Swashbuckling actor Errol Flynn's home is said to be dwelled in by his spirit. It's no surprise that he's still attached to it even in the afterlife, as the actor was said to have built it from the ground up. Flynn initially had a modest ranch-style home put up and he added little amenities a bit at a time through the years. After his death, the property was eventually purchased by singer Ricky Nelson, whose daughter reported many mysterious happenings, as stated in Business Insider. Strange sounds like things being thrown at walls and glass breaking were assumed to be the doing of Flynn's spirit.