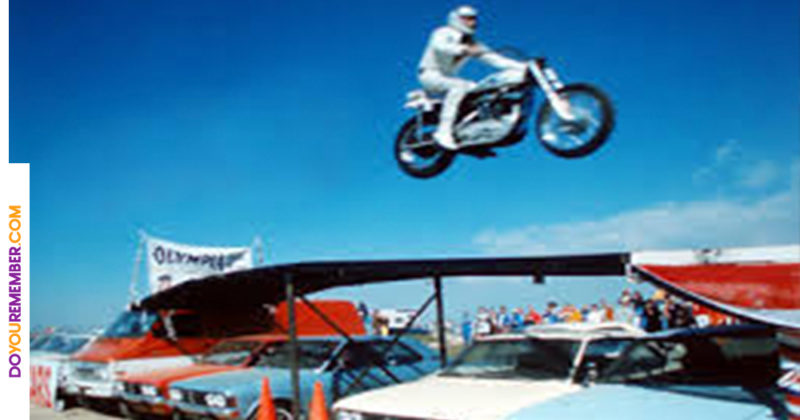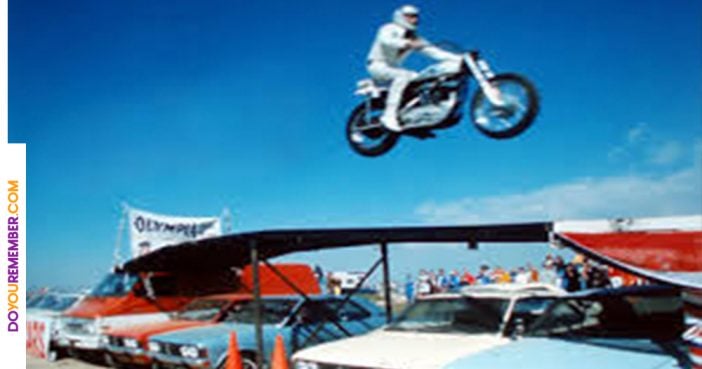 In October of 1938, the greatest daredevil of all time, Robert "Evel" Knievel, was born. In recognition of his timeless feats, DYR looks at a few other top thrill seekers throughout history.
The Flying Wallendas (1920s-present)
Easily the most famous family of daredevils in history, the Wallendas have been thrilling audiences around the world with their high-wire act since the 1920s. Patriarch Karl Wallenda brought his family to the States at the invitation of circus icon John Ringling in 1928. After decades of success, including his invention of the famous seven-person chair pyramid, Karl fell to his death in 1978 in Puerto Rico at age 73, attempting to walk between the 10-story towers of the Condado Plaza Hotel. More recently, in 2012, seventh-generation Wallenda Nik completed a walk directly across Niagara Falls on a high wire, wearing a safety harness as per the demands of ABC, which broadcast the incredible feat. In June, he walked across the Grand Canyon without a safety device.
Philippe Petit (1974)
https://youtu.be/8jov-HMaOPQ
Petit reportedly planned his tightrope walk between New York's World Trade Center towers for six years prior to executing it. He used fake IDs and aerial surveillance pictures to make sure everything went according to plan. On the big day, he danced and jumped his way across the majority of the journey. The cops were not amused, arresting him once he finished.
Alain Robert (1990s)
French "Spider-Man" Alain Robert's history as a climber of skyscrapers is no secret. Since the 1990s he has scaled enormous structures including the Empire State Building, the Eiffel Tower, the Sears Tower and the tallest building in the world, Dubai's Burj Khalifa, which stands a massive 2,722 feet.
Robbie Knievel (1999)
https://youtu.be/7Jh5xT4Or8M
With more than 350 jumps to his credit, it's easy to see that Robbie made his dad, Evel, proud. A holder of more than 20 world records, many of his stunts have been memorable, but none more than this successful motorcycle jump over a large section of the Grand Canyon, which left him with a pair of broken legs.
Seth Enslow (2010)
An avid Harley-Davidson daredevil, Enslow has cheated death on more than one occasion and has the titanium metal plates in his forehead to prove it. He holds the record for longest jump on a Harley at 183.7 feet, which came the same day he set the previous record of 175 feet.
Felix Baumgartner (2013)
Okay, so there wasn't much nostalgic about Baumgartner's out-of-this-world skydive, which began 24 miles above the earth's surface somewhere in outer space. The fact is it's arguably the greatest stunt of all time.