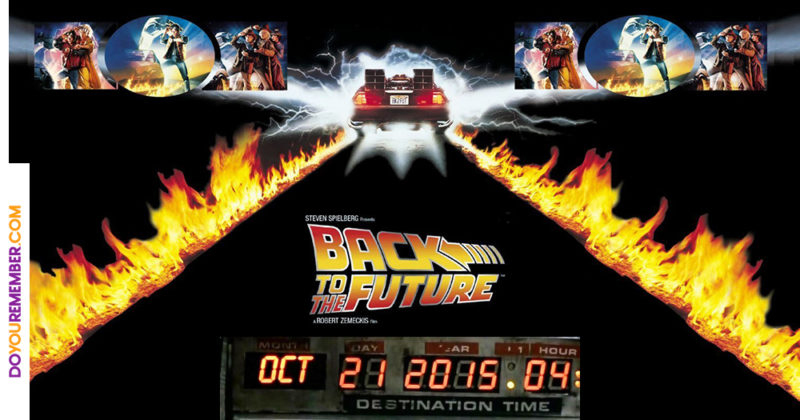 For many Back to the Future fans, this day has been has been about 26 years in the making. Imagining what the October 26th of our 2015 would be like in comparison to world in introduced to us by our favorite time traveling duo Marty Mcfly and Dr. (Doc) Emmett Brown. In celebration of finally making it to the future, DoYouRemember is taking a look at some of the Internets bestBack to the Future videos and spoofs.
In this teaser, brought to us by Universal, Christopher Lloyd aka Doc Brown gives us a taste of things to come.
Remember the Hover Board from Back to the Future II ? Well, now you can see what they'd really be like in this cool video!
As many of you remember in Back to the Future II, Doc and Marty gave us a sneak peek of Jaws 19. Now in honor of finally making it to "the future" Universal pictures has created a trailer not only for Jaws 19 but the trailer fills us in on the other 18 installments in the process.
I wish Pepsi bottles and commercials were more like this…
This funny animated short when Doc and Marty travel forward in time they end up traveling to the actual 2015 and let's just say it's not at all what Mr.McFly expected.
Now, we saved the best for last. In this hilarious video we continue our Journey back with a present day Doc and Marty and this time around they're bringing Lindsay Lohan along for the ride. So, hold on to your seat because where they're going they don't need roads.