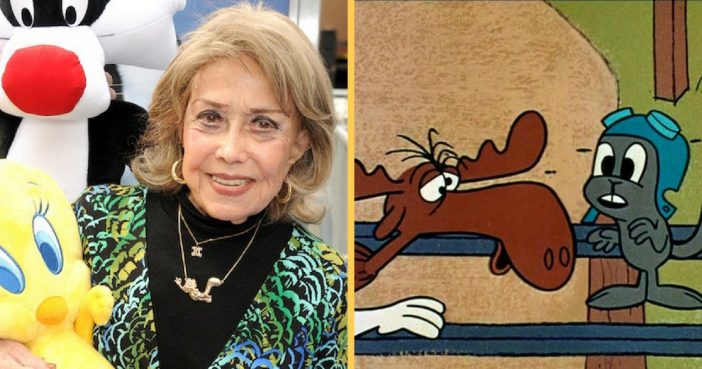 THE QUEEN of American voice acting died just weeks short of her centennial, on July 26, 2017. We celebrate June Foray's life with a big smile because she gifted the world with seven decades of animation-sprung laughter.
Comedically, could anyone say a Russian-inflected "Dahlink" quite like June Foray, who not only voiced Natasha Fatale on Jay Ward's Rocky and Bullwinkle Show in the '60s, but also Rocky the flying squirrel himself, who always promised to give us "something you'll really enjoy"?
Her roles numbered in the hundreds. She was Granny from a treasure-trove of Looney Tunes' Tweety and Sylvester cartoons and Space Jam.
She was also the hysterical 'Grandmother Fa' in Disney's Mulan.
In addition, she was 'Cindy Lou Who' in the '60s Dr. Seuss classic, How the Grinch Stole Christmas!
Foray's career was quite incredible.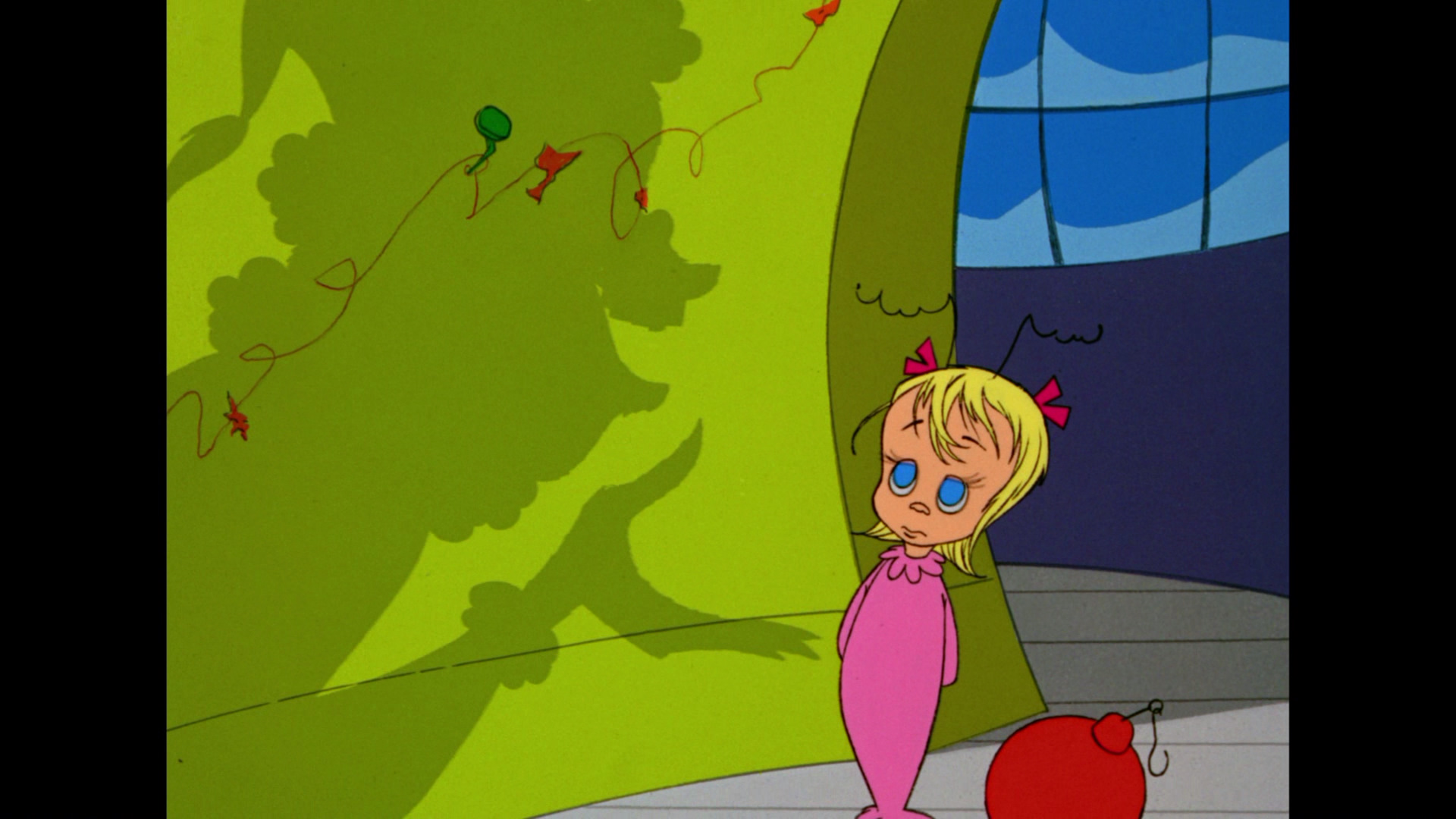 Outside the recording booth…
Outside the recording booth, Ms. Foray was a force as well, helping to found the animation industry's Annie Awards and to push for the creation of the Oscars' animated feature category. She also was an original member of the animation organization ASIFA-Hollywood.
And fittingly, the Annie Awards created a June Foray award to honor deserving contributions to animation as industry and art form; rightfully, she was its first recipient.


Ms. Foray began doing radio voice work during the Depression, at age 12, and went into vocal acting for the screen during World War II. Her work would remain uncredited for much of the next two decades, including on Disney's Peter Pan, though she did receive credit for voicing Lucifer the cat in the studio's Cinderella in 1950 — her first major role.
The '60s kicked off a boom time for her, including TV's The Dudley Do-Right Show, The Bugs Bunny Show and The Flintstones (even though she was oddly aced out of the Betty Rubble role after the pilot).
From Pogo to Garfield to Smurfs projects, Foray was in constant demand for the next three decades. In the early '80s alone, she could be heard on TV's animated The Incredible Hulk, Spider-Man and His Amazing Friends, Heathcliff and Alvin & the Chipmunks.
By the end of the decade, she was doing DuckTales and had voiced Wheezy and Lena Hyena in Robert Zemeckis's 1988 hit Who Framed Roger Rabbit.
All courtesy of a rich, resonant voice that emanated from a woman who stood just under 5 feet. June Lucille Forer was born Sept. 18, 1917, in Springfield, Mass., and moved at age 17 to Los Angeles, where she died on July 26, 2017.
Upon nearing the end of this spectacular and pioneering career, Foray received Emmys recognition in 2013, when she was honored with a Governor's Award. "I love everything I do with all of the parts that I do," Foray once said, "because there's a little bit of me in all of them."
"The First Lady of Cartoon Voices" had a one-of-a-kind career that continues to entertain generations.
Long live the queen.
Enjoy this Rocky and Bullwinkle Compilation
RELATED: 20 Best Saturday Morning Cartoons Of All Time