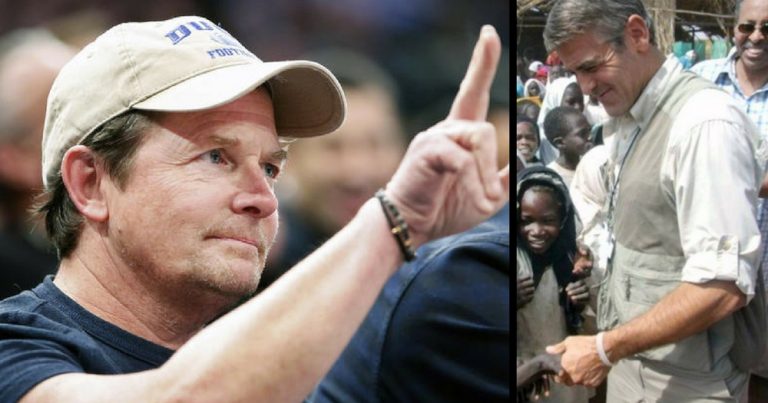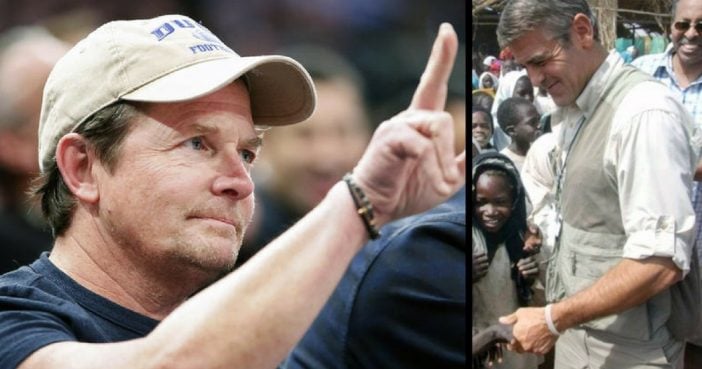 Michael J. Fox
The actor, who suffers from Parkinson's disease, became the first WebMD Health Hero Hall of Fame winner last month for the tremendous work he has accomplished through his foundation in finding a cure for the disease.
Susan Sarandon
The Oscar-winning actress, along with actress Daryl Hannah and Robert Kennedy Jr., wrote an open letter in November to British citizens warning them of the dangers of growing GM crops. The letter was published in the Times newspaper in London and was promoted through a digital billboard in London's Waterloo subway station.
George Clooney
The Oscar-winning actor and producer, along with John Pendergast of the ENOUGH Project, co-authored an op-ed article for VICE News in June calling on the United States to care about Sudan, which has experienced situations with terrorism, famine, human rights and peace in recent years.
Paul McCartney
The former Beatle and music icon, who is a vegetarian, plans on sending PETA to the moon through digital time capsules that are going to be sent to the moon by British scientists in 2025. In his "memory box" for the moon, McCartney will include "Glass Walls," a groundbreaking documentary by PETA that he narrated about the meat industry.
Willie Nelson
The legendary country singer donated a signed acoustic guitar to Reverb, a program that provides greening music tours and conducts grass-roots outreach and education to people from all over the world.
For more celebrities who do good for the world, click "Next."