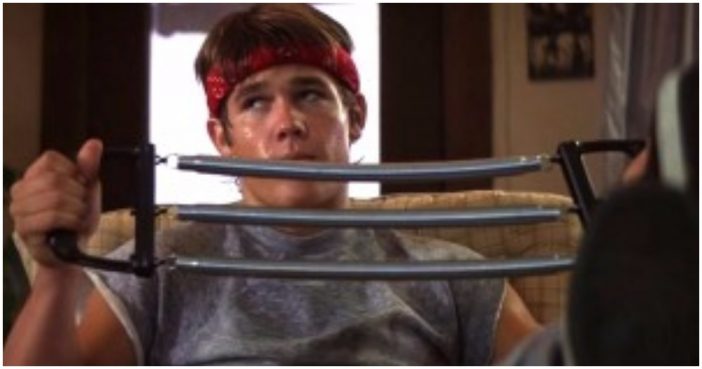 "Wearing his character Brand's trademark cut off t-shirt and red headband, the actor showed off his new physique in the photo, even holding the same vintage exercise equipment he touted in the 1985 cult classic," according to People.
Years down the line, The Goonies is still bringing us a little laughter courtesy of Brolin. Luckily for Brolin, he's still pretty ripped and looks to be taking good care of himself. In celebration of this awesome surprise from Brolin, we decided to leave a clip from The Goonies below.
Share this story on facebook with your friends.
Credits: liketotally80s
Related: