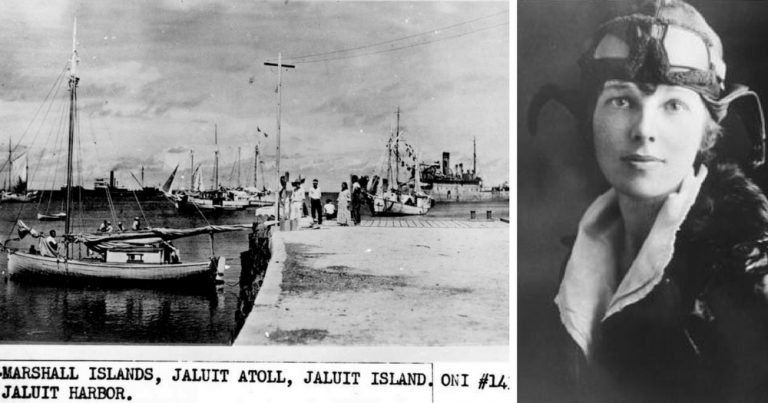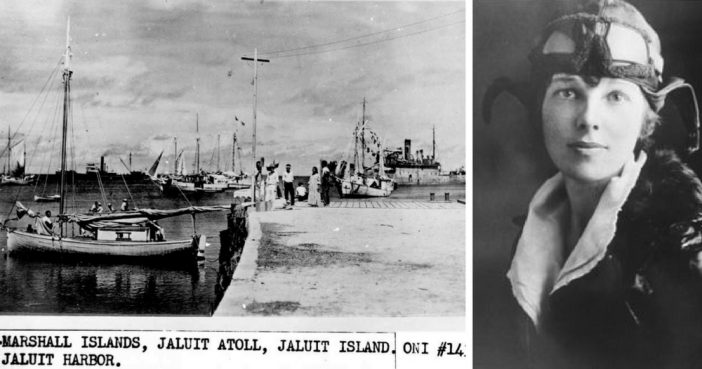 Last week, the History cable channel revealed a photograph said to possibly show the vanished aviator Amelia Earhart on a dock in the Marshall Islands after she disappeared, possibly clearing up one of the 20th century's greatest mysteries. On Tuesday, however, a Japanese blogger wrote that the photo was taken two years before she went missing and isn't Earhart.
Now, the History Channel says it is conducting an investigation to look into the blogger's claims.
"We will be transparent in our findings," the channel said in a statement Tuesday following the blog post. "Ultimately historical accuracy is most important to us and our viewers."
The channel aired a two-hour special, "Amelia Earhart: The Lost Evidence," on Sunday using what it said was a hidden and mislabeled photograph in the U.S. National Archives to suggest that Earhart may have survived her attempted round-the-world flight in 1937.
The photo purported to show a woman who resembles Earhart and a man who appears to be her navigator, Fred Noonan, on a dock in the Marshall Islands.
But the Japanese blogger said in a post on Tuesday that the same photo appears in a Japanese travel book on the Pacific Islands in 1935 — two years before Earhart and Noonan went missing in July 1937. Japan's national library website also lists the publication date as 1935.
The post said that the original caption of the photo says in Japanese that it was taken in the town of Jabor in Jaluit Atoll, which is in the Marshall Islands. The post says the photo shows a Japanese steamship that later was used in the search for the pair but that also arrived there sometime in 1935.
Click "Next" for more.