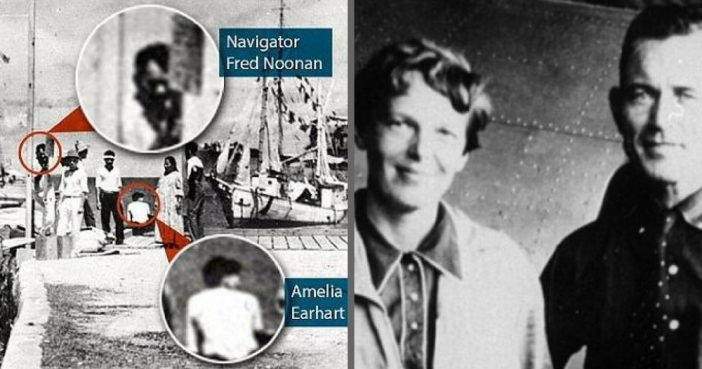 Amelia Earhart, perhaps as no other missing person, has captured and held the imagination of the public over a span of decades since her disappearance over the South Pacific in 1937. There are three main theories about her disappearance.
She ran out of fuel and crashed in the Pacific.
She landed on Gardner Island (now Nikumaroro) where she and Fred Noonan died of starvation/thirst.
She landed somewhere in the Marshall Islands, then held under a League of Nations mandate by Japan and was arrested and subsequently died or was executed.
There are lots of other theories. One is that she lived out her life as a New Jersey housewife named Irene Craigmile Bolam.
In my view, 1 and 2 are the frontrunners. Contrary to popular belief, radio transmissions were triangulated all along her route and her location just before fuel had to run out has been known since 1937. While theory 1 has statistics in its favor (little plane, big ocean), theory 2 has some forensic and documentary evidence to support it. But the most favored theory is number 3 despite there being virtually no evidence beyond alleged first person sightings.
Yesterday, the History Channel, that would be the academic television network that put George Washington in the middle of the Battle of Gettysburg, sent out this tweet:
Click NEXT to read the story…